J Church Improvement Project
Project Introduction
Muni's J Church serves nearly 17,000 riders each weekday in Noe Valley, the Castro, the Mission, Glen Park and Mission Terrace.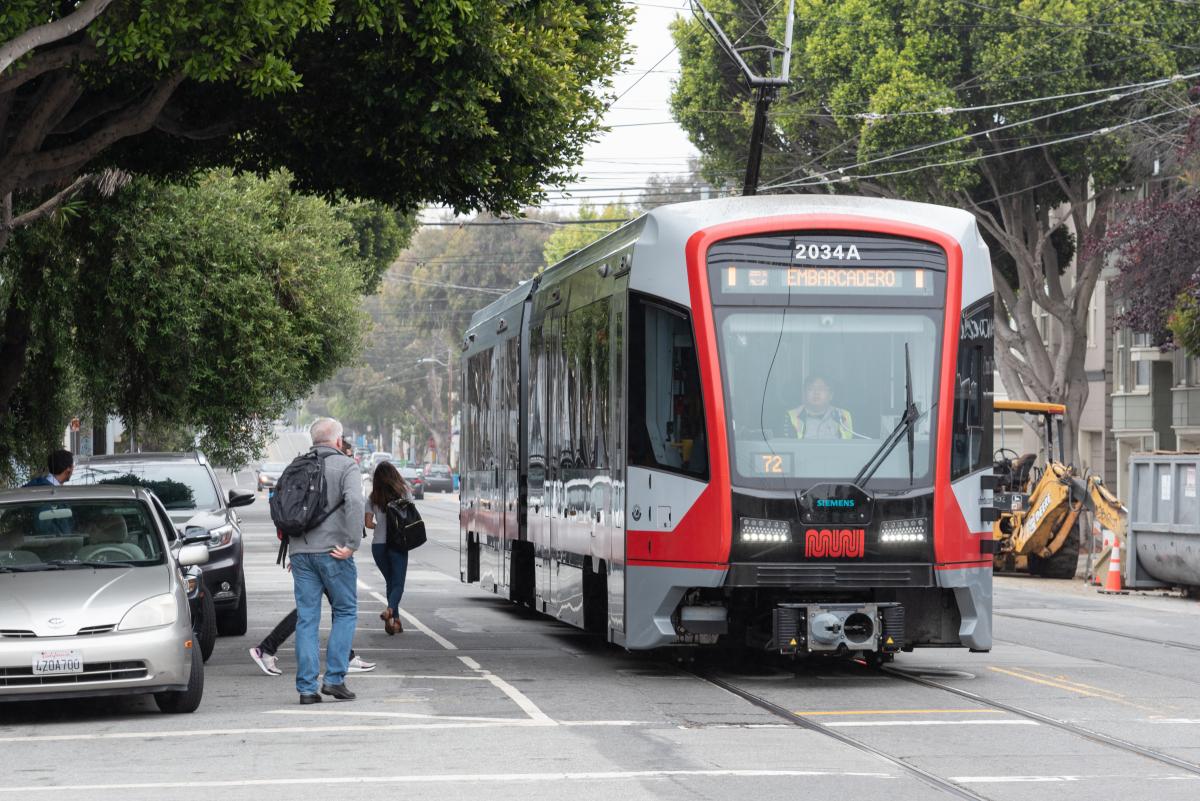 The J Church Improvement Project is focused on making near-term improvements along the J Church to reduce delays and benefit customers as soon as possible. This project is the next step in a larger effort to continue to improve the J Church.
Proposed Quick-Build Improvements
Following input from 800+ community members and Supervisor Mandelman's office, the project proposed improvements to reduce delays and improve safety for people walking. We received feedback on the proposals from more than 175 community members at an open house and two pop-up events. The revised proposal is listed below, and these improvements will be considered at an SFMTA Public Hearing on Friday, March 20, 2020. There are three ways to comment on the proposed changes:
Due to public health guidelines regarding the Coronavirus (COVID-19), we are postponing the Public Hearing for the J Church quick-build proposals (previously scheduled for next Friday, March 20). We will update any informational posters at stops with a cancellation notice. We will continue to monitor Department of Public Health guidelines and keep you updated when a new public hearing date for the project is set. For information about the City's public health guidelines regarding the Coronavirus (COVID-19), visit the San Francisco Health Department Coronavirus response page.
Comments about J Church Improvement Project proposals can be emailed to JChurchProject@SFMTA.com 
Transit Improvements
Reduce delays by adjusting traffic signal timing to give the J Church priority.
Improve reliability by converting a stop sign to a traffic signal.
Improve travel time by removing one transit stop at 29th Street. Updated based on community feedback.
Improve reliability by relocating the 30th Street inbound stop from Church to 30th. Updated based on community feedback.
Improve travel time by reviewing speed limit for trains from Randall to Glen Park Station.
Pedestrian Safety Improvements
Improve safety for people getting on and off trains with improvements at select stops.
Add new shelters and NextMuni real-time signage, where feasible.
Improve traffic safety with additional buffer zone striping on Church Street.
Vision Zero safety improvements for people walking would also be implemented, removing some parking for intersection daylighting (corner red zones).
Learn more about pedestrian safety parking impacts.
Map of Proposed Improvements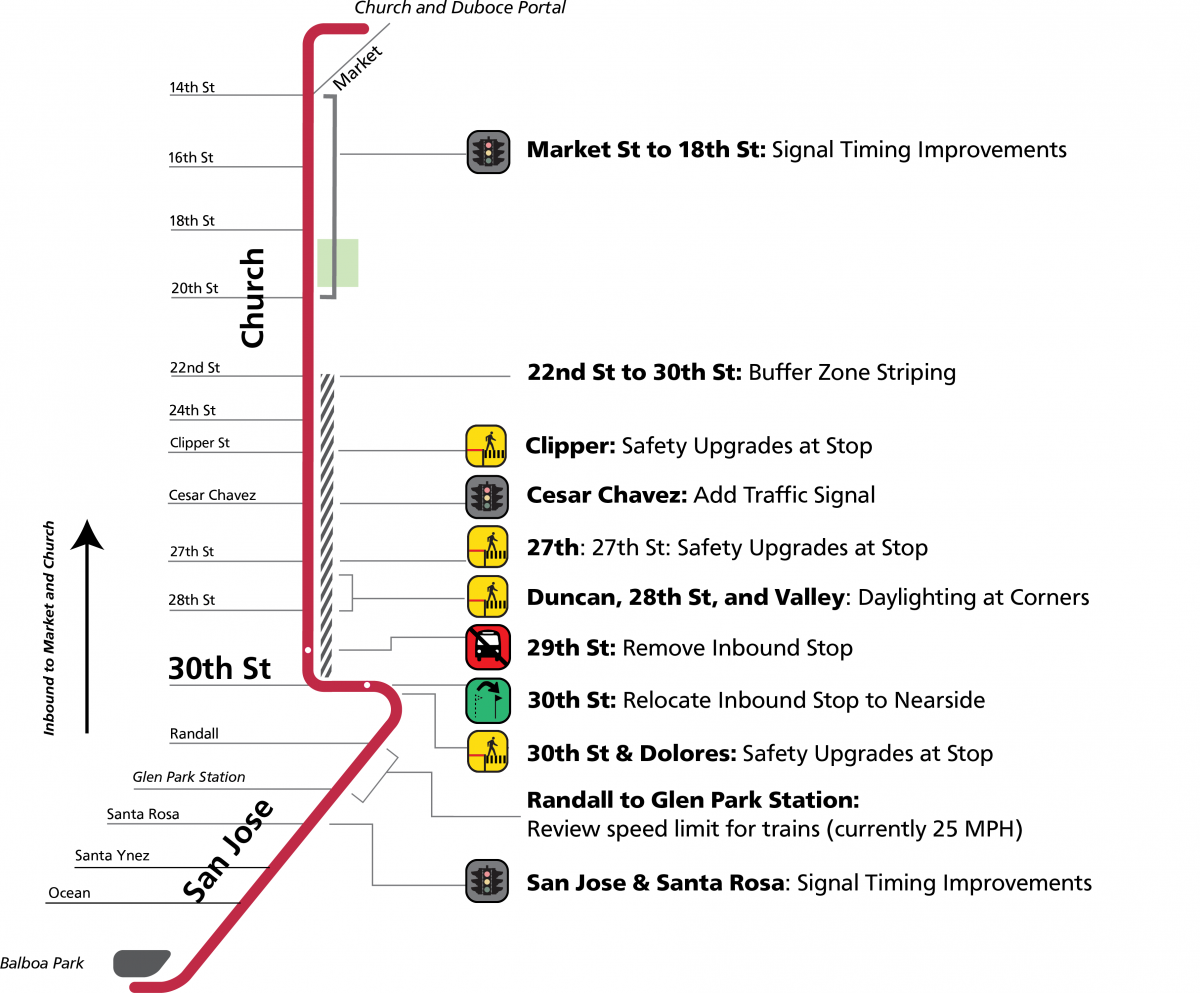 Project Timeline
Fall 2019
Project Development, Public Outreach
Bus Routes and Rail Lines
Improving Reliability
Improving the reliability of the J Church is critical to providing better service. On weekdays during the day the train is scheduled for every 9-10 minutes, with less frequency on nights and weekends. Overall, 75% of J trains arrive within a few minutes of this schedule. The remainder fall behind by more than five minutes – sometimes much longer.  When delayed, the J Church sees long gaps in service followed by the bunching of two or more trains in a row. On Church Street, travel on the J line is slowed by: 
Closely spaced stops
Turning vehicles
Frequent stop signs
Red lights
In addition to reducing delays on Church Street, this project will also look at improving how trains are managed at the terminal at Balboa Park station. Related improvements in the subway will also improve reliability on the J line, as the impact of an incident in the subway can cause delays across the entire system.  
Thank you for your feedback
Thank you to the over 800 people who shared feedback about your experiences riding the J Church. Feedback was received through surveys, pop-up open houses and at meetings with community organizations and senior communities. Feedback was received in both English and Spanish. The feedback surveys are now closed. Following this input, the J Church Project developed proposals for near-term improvements. These were shared with the community at an open house and two pop-up events in mid-November. Information from the open house. 
Related Improvements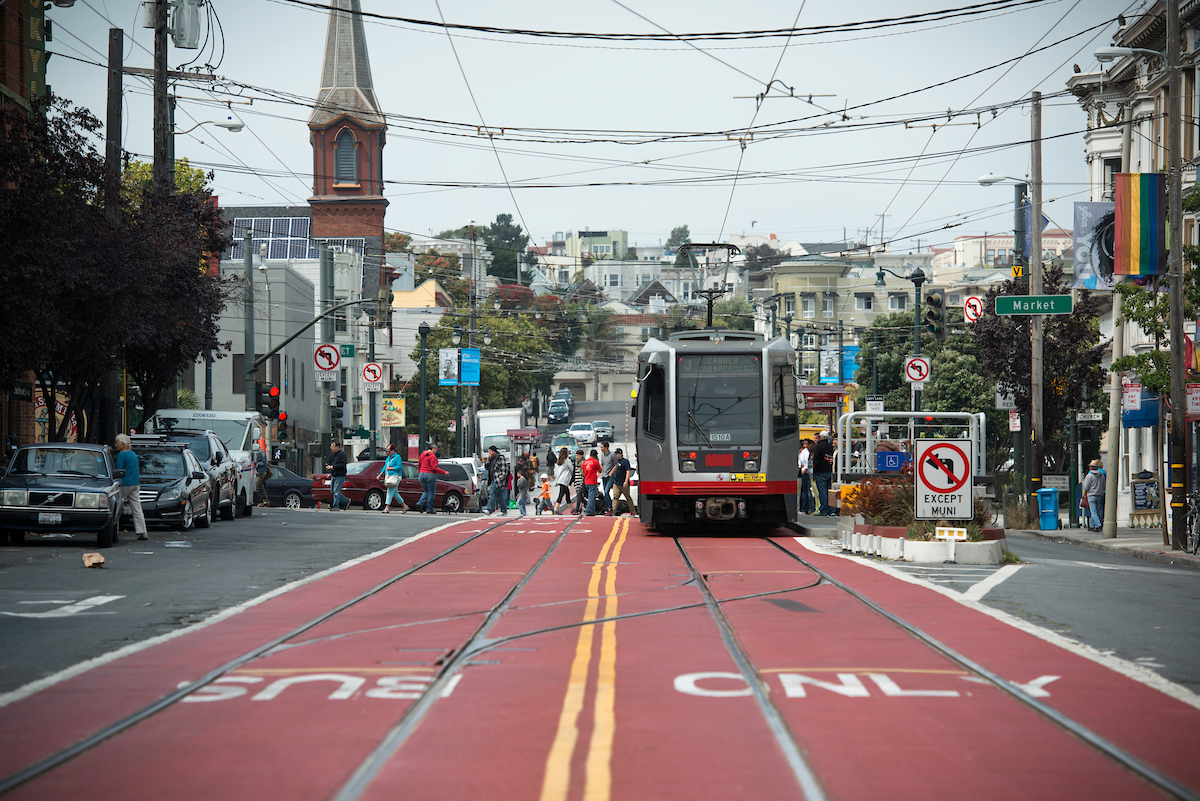 A 2013 project focused on improving reliability for the J line on Church between Duboce and 16th Street. By adding red transit-only lanes and left-turn restrictions, the project was able to reduce travel time variability by 27% and improve travel times up to 14% on that segment. The SFMTA is building on the success of this project to address delays on the remainder of the line.
A future Muni Forward project on the entire J Church line from Duboce to Balboa Park station will look at additional improvements, building on the near-term improvements implemented as part of this project.


Contact Information
Felipe Robles, Project Manager
Erin McMillan, Public Information Officer