San Jose Substation Upgrade Phase I Project
Project Introduction
Powered by the ongoing effort to improve the Muni system, the SFMTA is upgrading the San Jose Substation at the Green Metro Yard. This upgrade will increase the traction power that propels Muni light rail vehicles (LRVs).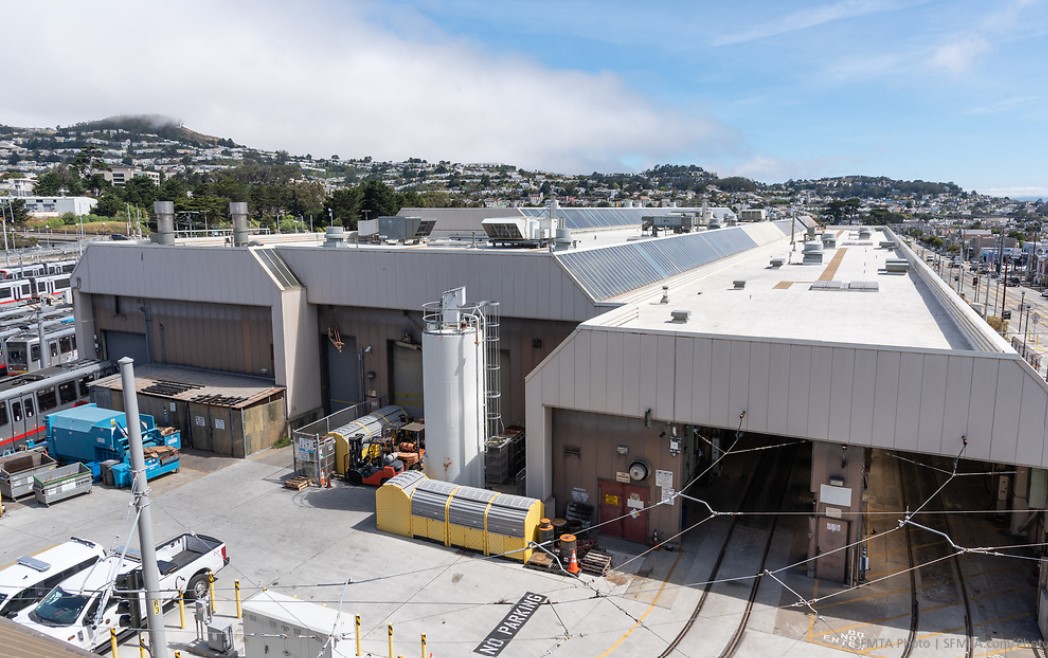 Substaion upgrade and infrastructure improvements will take place in Green Metro Yard
Construction is anticipated to begin in spring 2021 and will continue for about 16 months from 7 a.m. to 4 p.m., Monday through Friday. Night and weekend work may occur as needed. All work will be limited inside the Green Metro Yard and the San Jose Substation. It will not impact the train operation or public access.
Currently, the existing San Jose Substation feeder circuit is the only power circuit serving the Green Metro Yard. Crews will split the Green Metro Yard into two separate circuits in order to increase the overall traction power capacity. Under this plan, the existing feeder circuit will be upgraded and continue to supply power to eastern half of the yard and the maintenance shop. The spare feeder breaker will pick up the remaining western half of the yard. This will almost double the traction power supply for LRVs in the Green Metro Yard.  
Upgraded components include electrical, overhead, and structural installation of traction power feeder cables, feeder breaker and switchgear, system monitoring and control, and replacement of the existing overhead cables and overhead supporting pole.
Other electrical work will modify the existing ground protection device, and the existing San Jose Substation Supervisory Control and Data Acquisition system. Crews will reconstruct an existing Overhead Contact System (OCS) pole and foundation, associated OCS components, and install a new above ground steel plate connection for the anchoring of the aerial traction power cables to the existing steel column.