37 Corbett Temporarily Serving Market Street to Van Ness
Effective date details
Starting Saturday, August 22, 2020
Temporary, Until Further Notice
The 37 Corbett will temporarily reroute to serve stops on Market Street between Castro and Van Ness. This reroute will serve stops missed by the F Historic Streetcar. The 37 will not serve stops in the Western Addition or the Haight. Read below for more detailed information.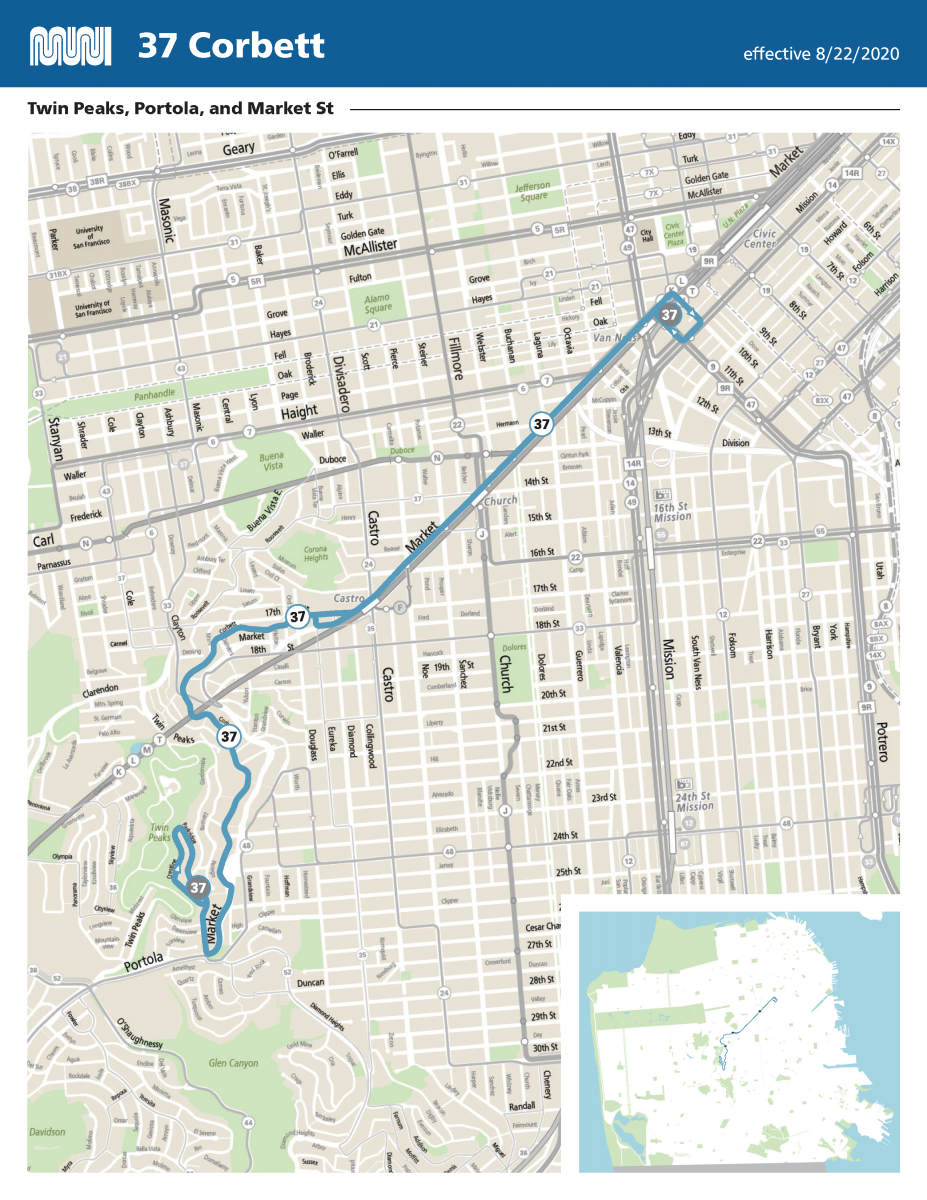 Reroute Description
Inbound to Downtown
From Market & Sanchez, the reroute will continue east on Market to Van Ness to the last inbound stop at Market & South Van Ness. 
Outbound to Twin Peaks
From the first outbound stop at Market & Van Ness, the reroute will continue west on Market to the regular route.
Temporary Stops on Market Street
Contact
Call 311 within San Francisco