Castro Street Fair: October 2, 2022
Service Affected
Accessibility
Driving
Transit
Weekend Traffic and Transit Advisory
The annual Castro Street Fair will take place in the Castro from 11 a.m. to 7 p.m. Streets will be closed as early at 4 a.m. and Muni will reroute around the street fair. Read below for more information.
Street Closures
These streets will be closed from 4 a.m. to 10 p.m.
Market, from  Collingwood to Noe
Castro, from 16th to 18th streets
17th St, from Noe/Hartford to Market
Muni Reroutes
Muni will temporarily reroute around the Castro, from 6 a.m. until 10 p.m.
Route & Direction
Missed Stop(s)
Alternate Stop Location(s)
F Market & Wharves
toward Fisherman's Wharf
F Market & Wharves
toward The Castro

17th & Noe (southeast side)

K Ingleside Bus
toward Downtown
K Ingleside Bus
toward Balboa Park
T Third Street Bus
toward Visitacion Valley
T Third Street Bus
toward The Castro

24 Divisadero
toward Pacific Heights

24 Divisadero
toward Bayview
35 Eureka
toward The Castro
35 Eureka
toward Glen Park
37 Corbett
toward The Haight
37 Corbett
toward Twin Peaks
Event Map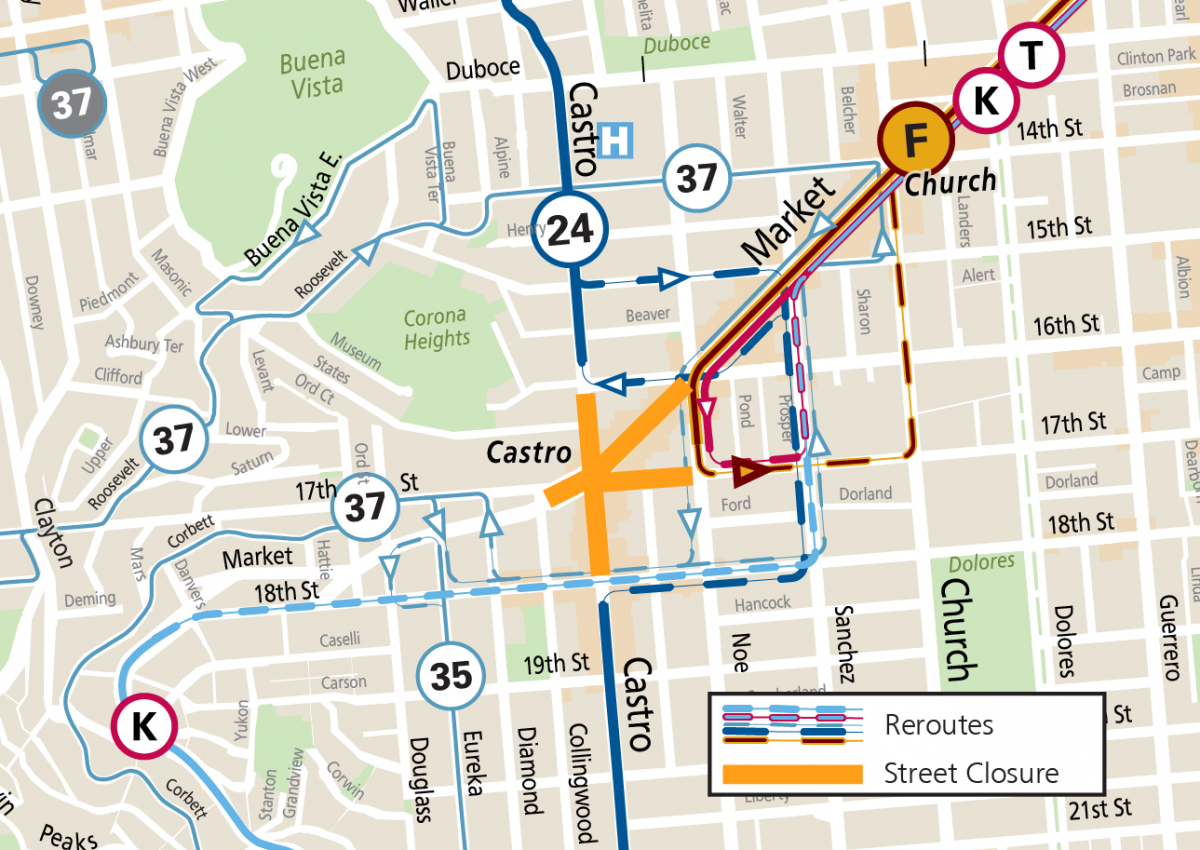 Contact
Call 311 within San Francisco; TTY 415.701.2323