L Taraval Construction Bus
Service Affected
Accessibility
Transit
Website
Weekend Traffic and Transit Advisory
Starting Saturday, August 22, 2020, the L Bus will operate as the L Construction Bus from 5 am to 10pm daily, providing local service west of Sunset Blvd and express service to West Portal Station. For local stops east of Sunset Blvd, transfer to the LK train at 32nd Ave. NextMuni predictions will not yet be available. Service is expected to run every 10 to 12 minutes.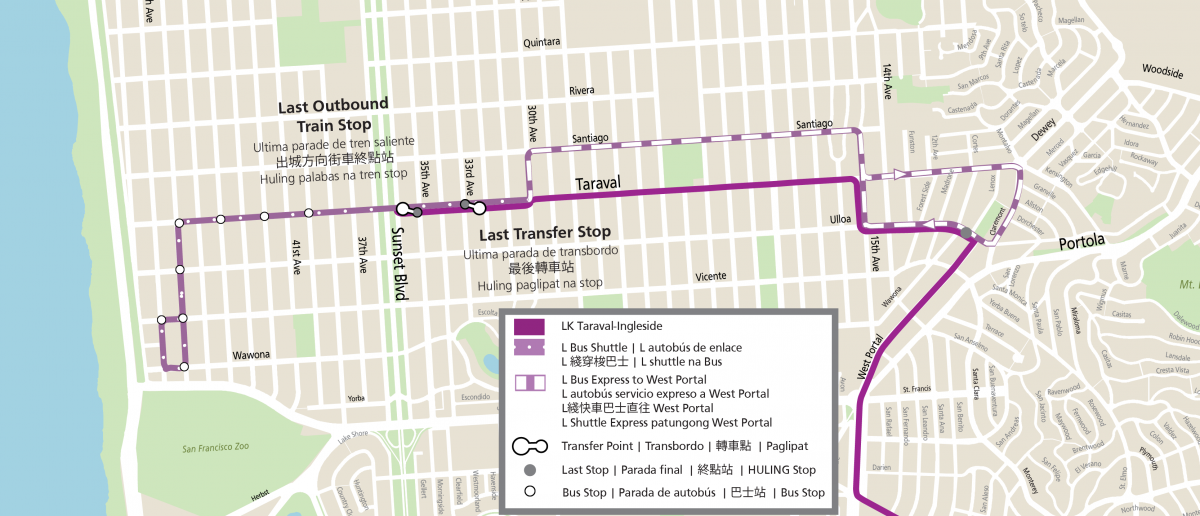 Stop List for L Taraval Construction Bus
Transfer Points for the LK Taraval/Ingleside
Eastbound: Transfer to the LK train at Taraval & 32nd Ave. This stop has a temporary ramp for accessibility.
Westbound: Transfer to the L Bus at Taraval & Sunset.
Contact
Call 311 within San Francisco; TTY 415.701.2323