5 Tips for Getting Around SF During Super Bowl 50
Tuesday, January 12, 2016
Whether you're a Super Bowl 50 fan, a downtown commuter or resident, getting around in San Francisco may become more challenging later this month with the start of major event-related street closures.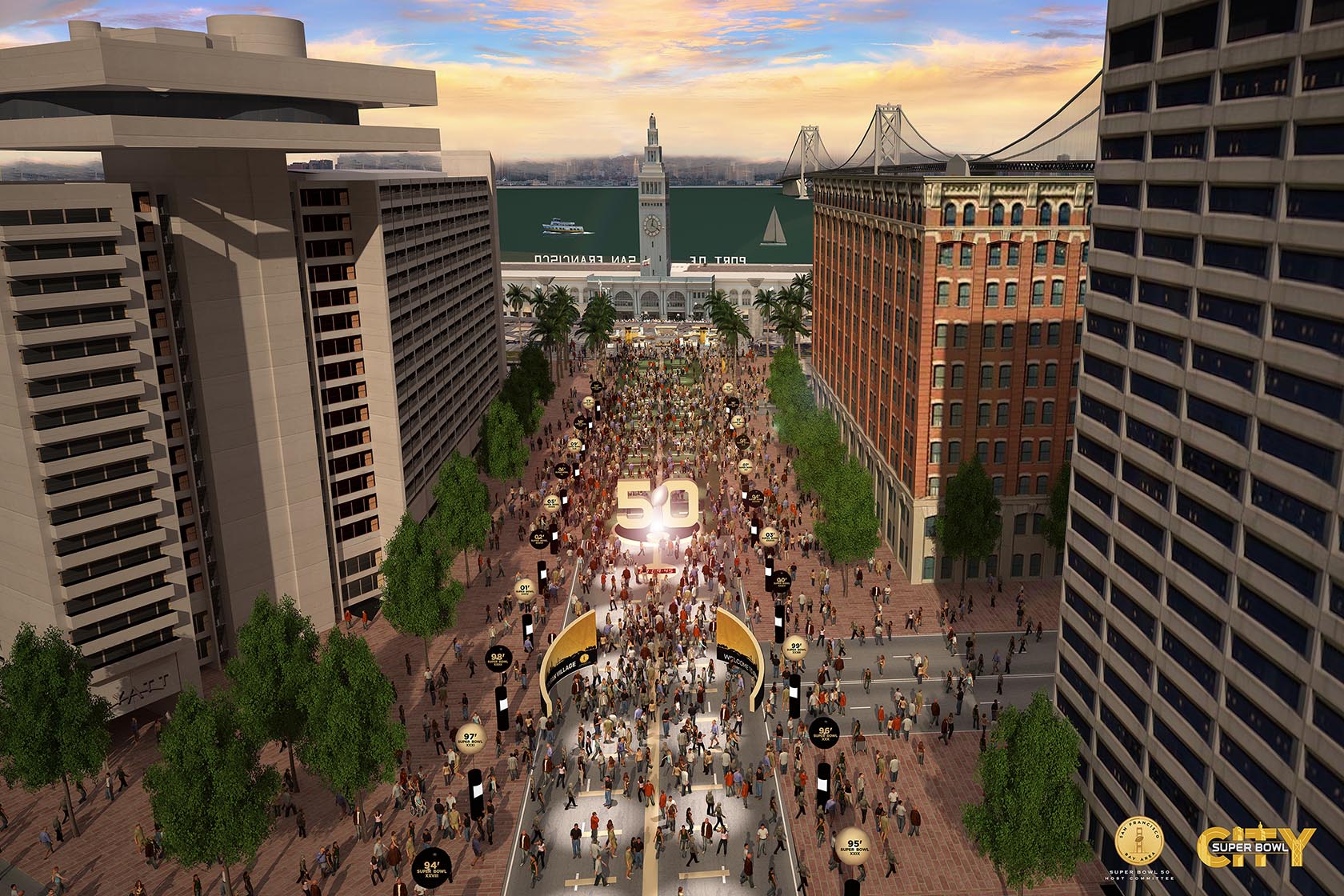 From January 23 to February 12, the largest of the street closures will detour auto traffic off of southbound Embarcadero in front of the Ferry Building. The Financial District and SoMa are expected to see the height of congestion between January 31 and February 7, when thousands of fans flock to Super Bowl City and the NFL Experience events.
The full details on Super Bowl transportation impacts will be posted on this blog over the next couple of weeks – whether you're a transit rider, pedestrian, bicyclist or driver (or a combination of those), we'll have a post for you. You can always check our Super Bowl 50 page for the latest or sign up to get email updates sent directly to your inbox.
In the meantime, here are five tips to make downtown SF travel easier in the coming weeks:
1. Leave your car at home.
Driving and parking will be difficult. Bike, walk or take public transit to get to the events and around SF during Super Bowl week.
2. Plan ahead and allow for extra time.
We are working with all of our regional partners to get you where you need to go, but your usual commute may have changed. Plan your trip at 511.org and get more transportation details on our Super Bowl page.
3. Download your transit tickets ahead of time.
Get the free MuniMobile app so you can preload tickets in advance or on-the-go. Or order a Clipper Card to use on all Bay Area transit.
4. Modify your work schedule.
Work remotely, stagger your work hours or take that vacation you deserve.
5. Enjoy the event – Super Bowl City's Hometown Weekend, January 30 - 31.
Are you a local fan? Take advantage of the added weekend of Super Bowl City, planned especially for locals to enjoy before the out of town crowds arrive. Both Super Bowl City and the NFL Experience will open Saturday, January 30 – with the day's activities topped off by the official re-lighting of the Bay Lights.