AT&T Park Brings SF Together
Friday, September 26, 2014
Twice a month we'll share some of our favorite vistas and destinations in the city and the Muni routes and lines that will take you there.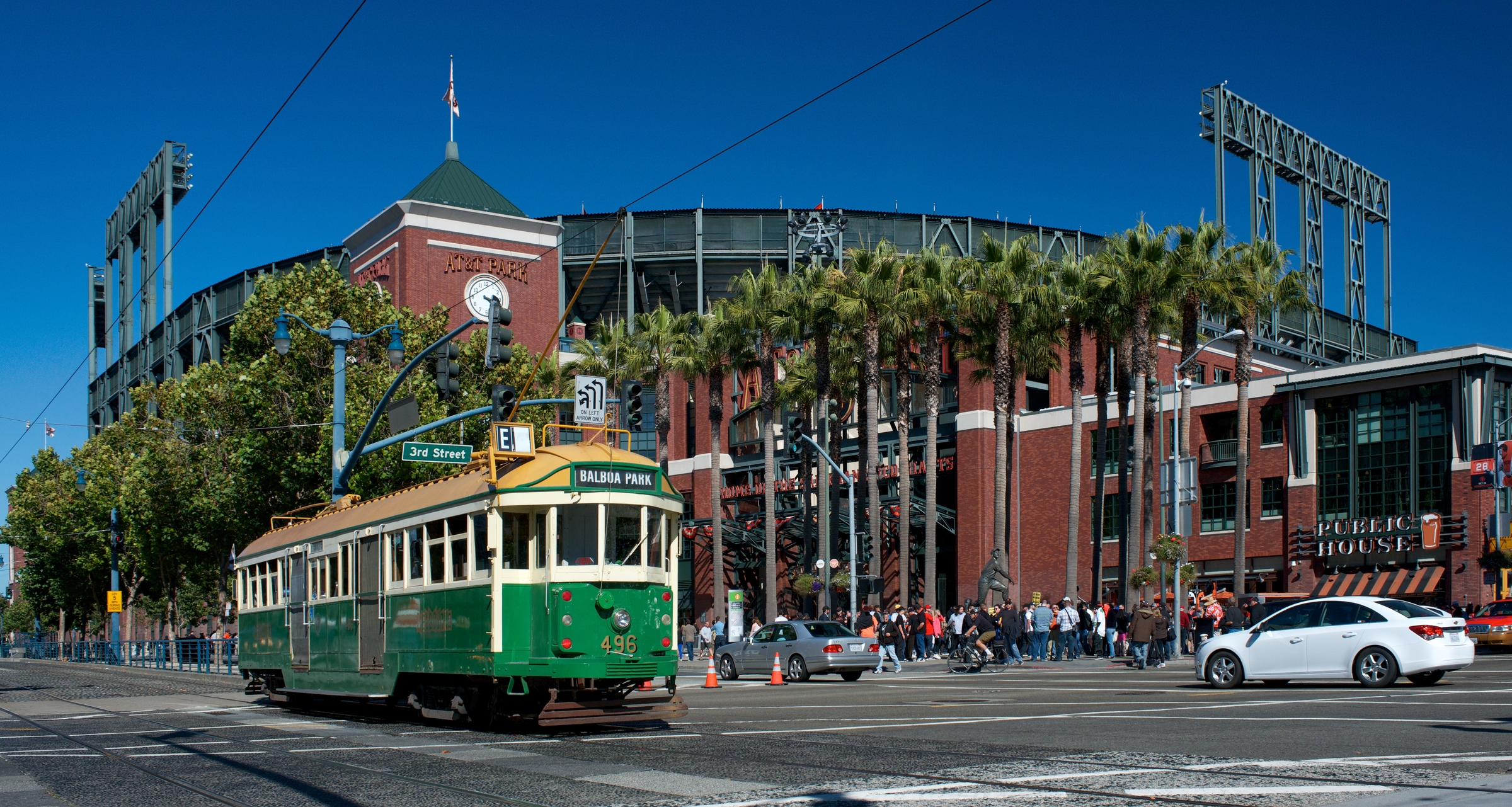 Melbourne streetcar, No. 496, makes an appearance on the special E Embarcadero Line, August 25, 2012
AT&T Park, the Giants home since April 2000, has an old-time feel with breathtaking views of the Bay Bridge and the marina. The first privately financed Major League ballpark since 1962, AT&T Park is modeled after Oriole Park at Camden Yards, Jacobs Field and Coors Field.
Did you know? Along with fans who boat to McCovey Cove behind right field of the park to pluck home runs from the water, the Giants employ Portuguese Water Dogs to also "fetch" homers from the cove.
How to get there:
Muni Lines: 

or