This Friday: Ocean Ave. to See One-Month Traffic and Muni Changes at Balboa Park Station
Wednesday, November 9, 2016
Starting this Friday, Ocean Avenue will see traffic detours and Muni re-routes for the 29 Sunset and 49 Van Ness/Mission near the Balboa Park BART/Muni Station.
These changes, expected to last one month, will be needed for the final phase of the Balboa Park Station Area and Plaza Improvements project, which will make the station safer and more accessible and help ensure reliable Muni service.
The construction, focused in the area around Ocean Avenue and Highway 280, will bring improvements to traffic signals and curb ramps, lighting for pedestrians, restored pavement and needed track replacement.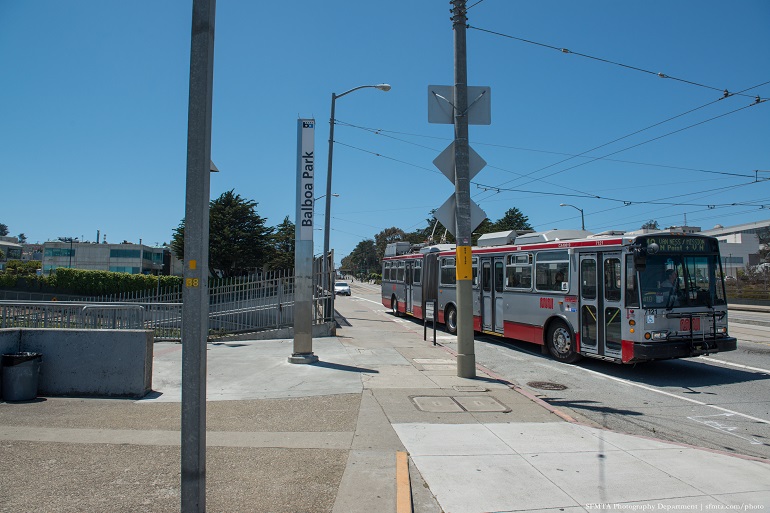 Traffic Detours on Eastbound Ocean Avenue
Eastbound Ocean Avenue will be closed to vehicle traffic between Geneva and San Jose avenues. Westbound Ocean will remain open.
The northbound Highway 280 on-ramp on Ocean will be closed on weekends, and drivers will be detoured to the on-ramp on Geneva. All on-ramps will remain open on weekdays.
To provide local vehicle access, Howth Street, between Geneva and Ocean avenues, will be temporarily converted from a one-way street to a two-way street.
Here's an overview of the traffic changes: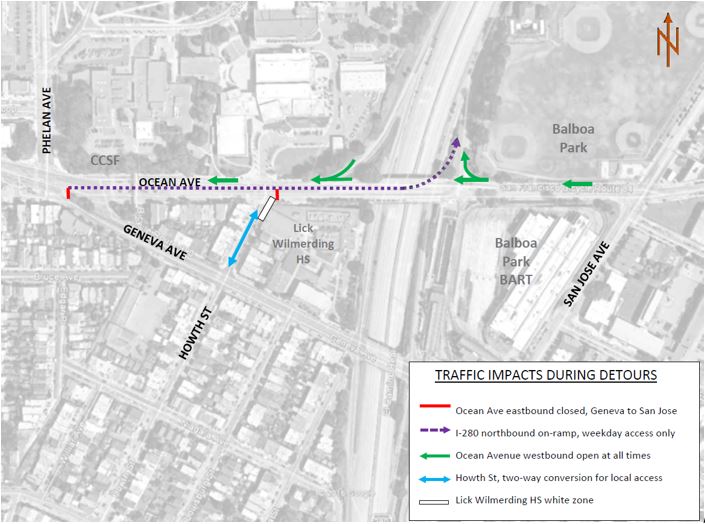 Muni Re-Routes for the 29 Sunset and 49 Van Ness/Mission
To accommodate the street closure,the eastbound 29 Sunset and 49 Mission/Van Ness Muni routeswill be temporarily re-routed from Ocean to Geneva east of Phelan Avenue. Three stops will be affected.
Stop Closures and Temporary Boarding Areas
CURRENT STOP

TEMPORARY STOPS

Eastbound: Ocean & Howth 

Geneva & Howth

Eastbound: Ocean at Balboa Park Station

San Jose Ave. at Geneva (in front of Crazy Pepper)

Westbound: Ocean at Highway 280

Ocean at San Jose
Ocean at Howth
Here's a map of the 29 and 49 re-routes: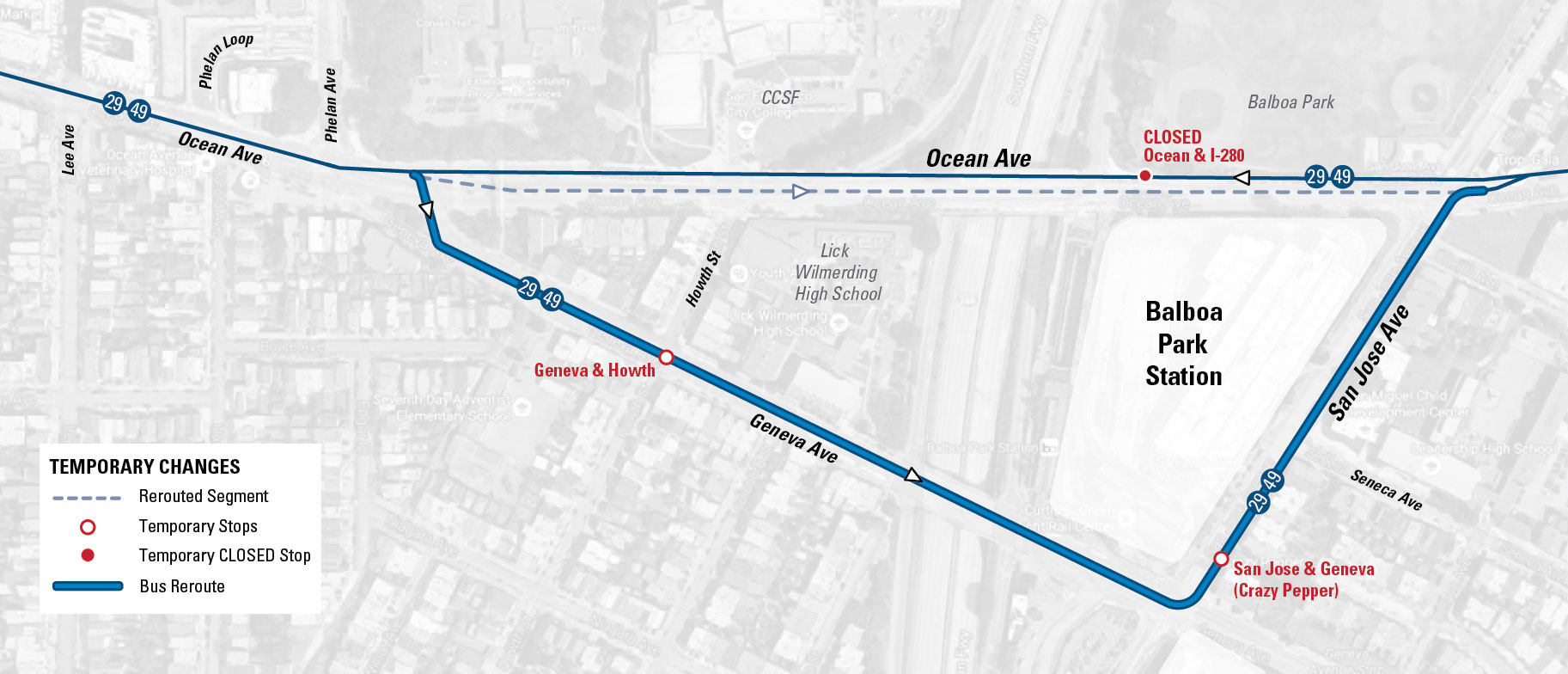 Ambassadors and signs will be provided to help customers reach their destination.
We appreciate your patience with these disruptions as we wrap up construction on this critical work. See our project webpage to find more information and sign up for updates.