How to Get to Chase Center During APEC
Wednesday, November 8, 2023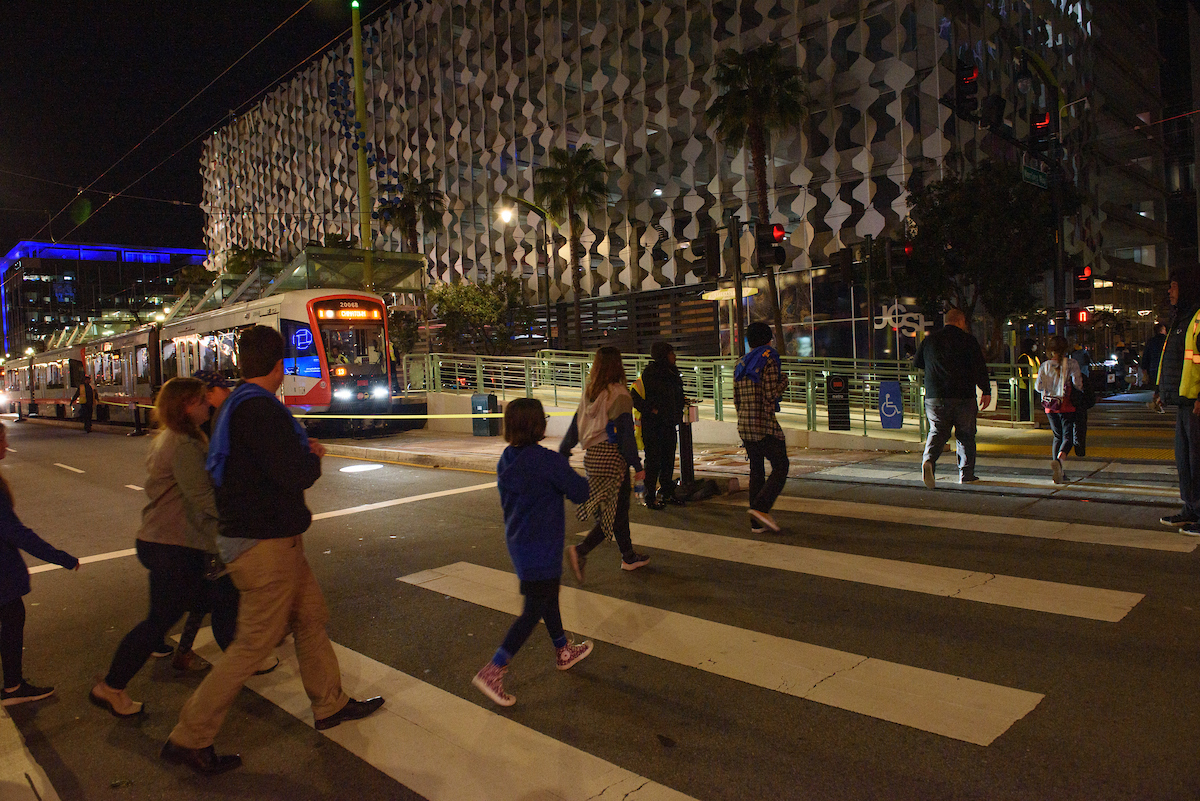 Heading to Chase Center during APEC? Muni is your ride. Here's what you need to know. 
San Francisco is hosting the Asia-Pacific Economic Cooperation (APEC) conference between November 11 and 17. This will require temporary changes beginning November 13 to Muni routes to Chase Center, potentially causing delays. 
If you're heading to a Warriors game or to the Lauryn Hill & The Fugees concert during this time, plan ahead with this information and allow extra time for travel. Remember, your Chase Center event ticket is your fare—no additional Muni fare needed! Muni, walking and bicycling are the best ways to avoid parking and traffic headaches.  
T Third and K Ingleside Muni Metro stops from Balboa Park to Embarcadero to Sunnydale will be served by a temporary KT Ingleside-Third Muni Metro from November 13-19. This includes Embarcadero at Folsom and Brannan, and King at 2nd and 4th streets.  

Riders should look for train head signs that indicate the K Ingleside westbound, T Third eastbound or KT Ingleside-Third in both directions. 

There will be no Muni Metro service provided to the 4th & Brannan or Yerba Buena-Moscone stations. 

A Muni Metro train shuttle will operate every five minutes between Chinatown-Rose Pak Station and Union Square-Market Street Station. This shuttle maintains access to Chinatown and areas north of downtown. Transfer at the Powell Street Station to Union Square-Market Street Station to access the temporary train shuttle. 

Paratransit drop-offs and pick-ups are available along the curb of 16th Street and Terry Francois Boulevard with accessible entry and exit from the East Entrance.

There is one taxi stand located on southbound Terry Francois Boulevard. Ramp Taxis should use the loading zone on eastbound Warriors Way at Bridgeview Way.  
Map of the temporary Muni Metro routing changes during APEC. 
The 78X 16th Street Arena Express will continue to run express service between Chase Center and the 16th Street BART station two and a half hours before events and one hour after events. 
Visit our APEC webpage (SFMTA.com/APEC) for more information about how to get around San Francisco during APEC.