More Muni Service Coming in August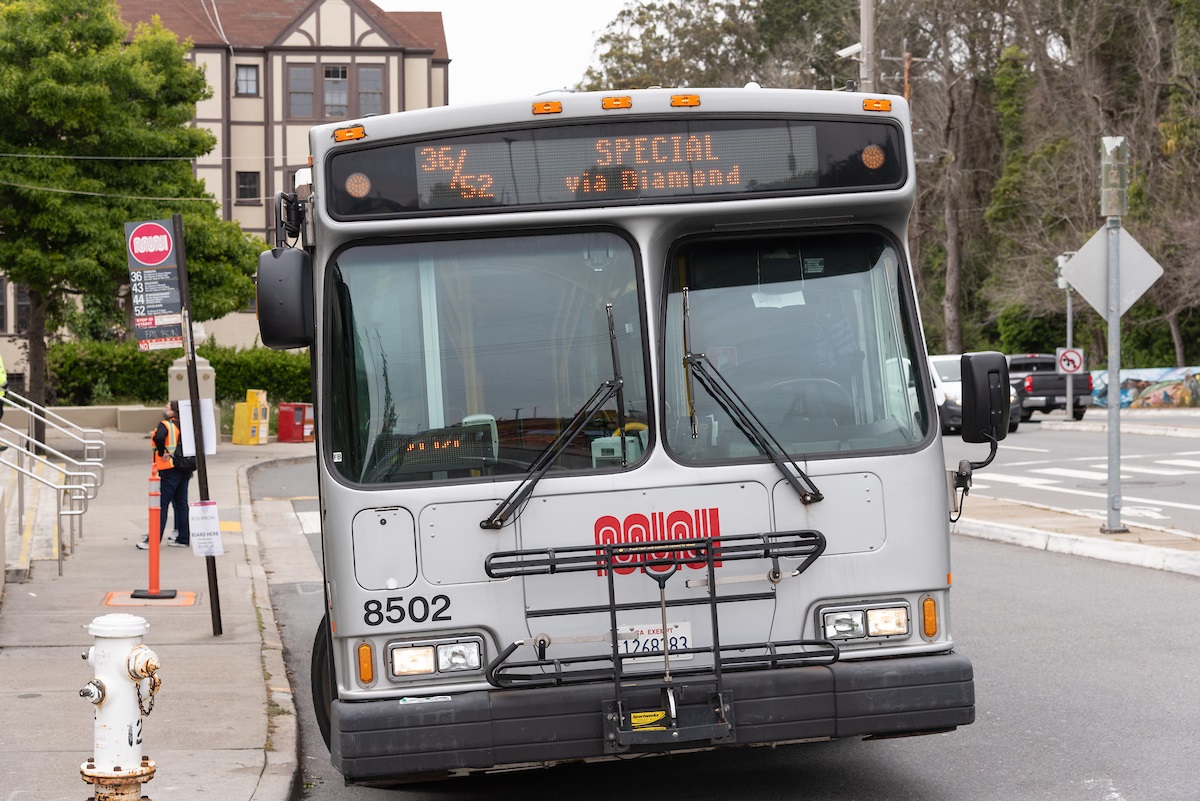 The SFMTA is updating and expanding our next big service change targeted for August 14. These adjustments take into account stakeholder feedback and changes in COVID-19 regulations like physical distancing and our ability to switch operators in the field rather than having to return vehicles to their yards first for cleaning. Enhancements to our previously announced plan include expanding evening service and restoring Muni Owl All-nighter service, adding back four more routes and restoring or adjusting segments on several others.
Expanded Evening Service
As San Francisco reopens, people are traveling later for work, shopping and dining. To help workers and shoppers get around town we plan to expand service hours on 16 key routes. Instead of 5 a.m. to 10 p.m., these routes will operate from 5 a.m. to midnight.
Muni's full late-night Owl network is scheduled to be restored in August, providing service from midnight to 5 a.m. by adding back the 5 Fulton Owl and 48 Quintara/24th Street Owl. The frequency on the late-night routes will remain approximately 30 minutes. We also plan to extend Metro Bus hours to cover the time span between Owl and rail service.
Muni service hours would be extended in August to midnight on 16 key routes to help people traveling later as the city reopens from the pandemic. For those who need to get around after midnight, we will bring back Muni's full late-night Owl network, including the 5 Fulton Owl and the 48 Quintara/24th Street Owl, providing service from midnight to 5 a.m. (except for the L Owl, which would continue to run from 10 p.m. to 5 a.m.).
Visit our Muni Owl All-Nighter Service page for the full list of current Owl routes and service information.
New and Adjusted Routes
Based on public input, we will also add the following service:
28 19th Avenue: The full route between Daly City BART and Aquatic Park in the Marina (via Lombard)
57 Parkmerced: The final 57 Parkmerced stop from Stonestown to the intersection of Junipero Serra Boulevard and Ocean Avenue for improved downtown connections via the KT Ingleside-Third Street.
58 Lake Merced: Will travel along John Muir Drive and Sloat Boulevard, serving communities west of the lake and connecting to shopping destinations, Daly City BART and Muni's 14 Mission.
35 Eureka: Restored with a modification to go northbound on Hoffman and southbound on Douglass, providing Muni access to hilly areas of Noe Valley.
48 Quintara/24th Street: To reduce delays, will reroute service westbound via Castro to Clipper Street while eastbound service would continue to travel on Diamond between Clipper and 24th streets.
Further details can be found on the August 2021 Service Change Updates webpage and on the COVID-19 Muni Core Service Plan