Muni J & K Lines to See Temporary Stop Changes for Balboa Park Station Upgrades
Thursday, September 1, 2016
For about four months, temporary stop changes will be in effect around Balboa Park Station for the K Ingleside and J Church lines starting Tuesday, September 6.
The largest impact will be on the K Ingleside, which will not provide service all the way to Balboa Park Station. K trains will make their closest stop on Ocean Avenue at the pedestrian bridge at the City College of San Francisco (more details below).
These changes are needed for crucial projects to improve street safety and rail service for Muni and BART.
To minimize the impact to customers, we and our partners have coordinated work inside the station to happen at the same time for these three projects – Balboa Park Station Area Improvements, Green Light Rail Track Replacements and BART's Eastside Connection. This latest phase follows other improvements at Balboa Park like the accessible Muni platform built last year on the San Jose Avenue side of the station.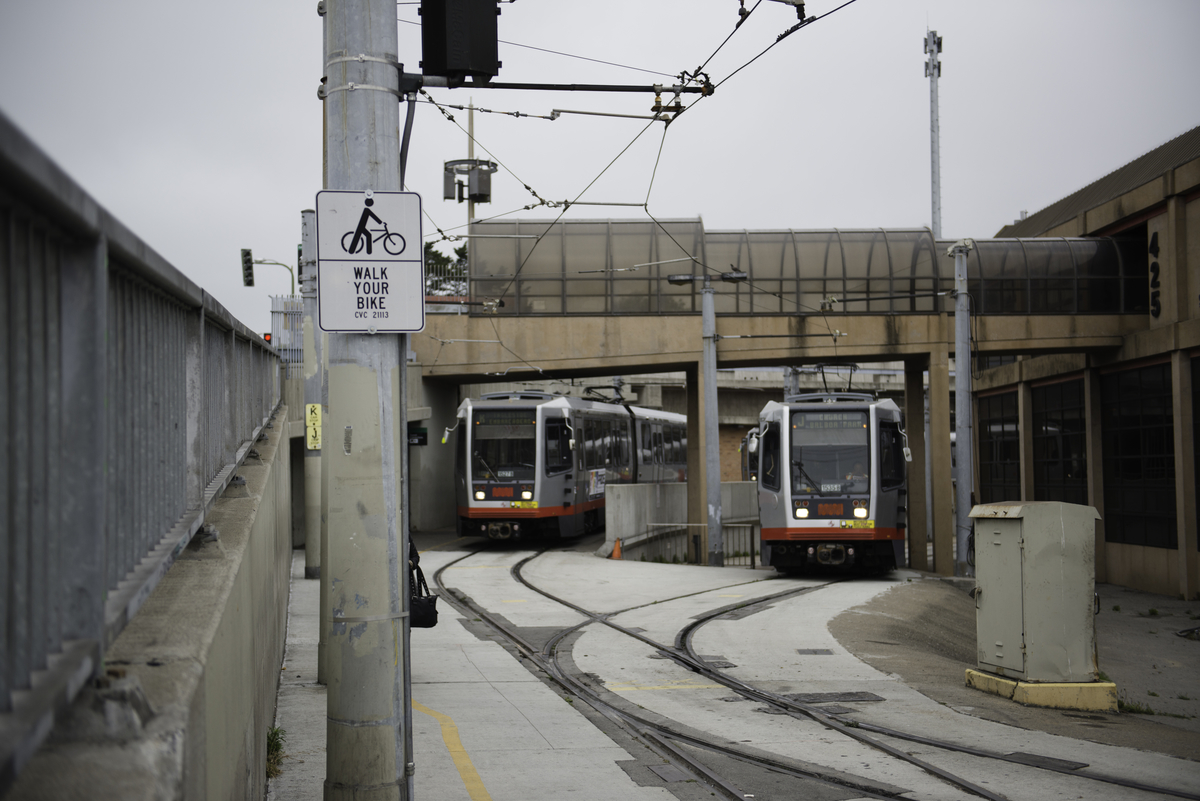 This construction will bring improvements including:
Safer, accessible pathway for J and K riders off-boarding at Balboa Park Station.
A new platform inside the station for better connections between Muni and BART (to be installed by BART).
Necessary rail maintenance and other infrastructure upgrades for BART and Muni service.
Temporary Stop Changes
To allow for this work in and around the station, stops on the J Church and K Ingleside lines will be temporarily moved or closed for about four months.
K Ingleside
The K Ingleside will not provide direct service to Balboa Park Station. The first and last stop for the K will be at the City College Pedestrian Bridge stop on Ocean Avenue.
Alternatives: To reach Balboa Park Station, K riders can transfer at Ocean & Lee avenues via the following Muni routes.
29 Sunset: Transfer at the Ocean and Lee stop in front of Whole Foods.
49 Van Ness/Mission: Transfer at the Phelan bus loop at Ocean and Phelan avenues.
8 Bayshore: Transfer at the Phelan bus loop at Ocean and Phelan.
Muni riders can also walk the roughly three blocks between the City College Pedestrian Bridge stop and Balboa Park Station, via the entrance on Ocean.
J Church
The J Church Line will  not stop inside Balboa Park Station, but will serve temporary stops at San Jose and Geneva avenues.
Board (inbound): San Jose and Geneva, southeast corner, across the street from the inbound stop for the M Ocean View.

An accessible stop is available at San Jose and Seneca Avenue.
 

Drop-off (outbound): San Jose and Geneva, southwest corner (the accessible boarding island for the inbound M Line).
Ambassadors and signs will be provided to help customers reach their destination. You can also sign up for email updates about construction and Muni impacts at Balboa Park Station.
We appreciate your patience with these disruptions as we work to improve Muni service, safety and accessibility for decades to come.