Neighborhood Throwback- Outer Sunset Edition
For our first "History in Motion" post of 2019, we bring you a brief look into the history of the Outer Sunset District. From sand dunes to single-family homes, the Outer Sunset, like most of the city's neighborhoods, was developed by the expansion of public transit. Before paved roads and street grids, ambitious rail lines forged ahead to tame the uninhabited wilds of the western edge of town.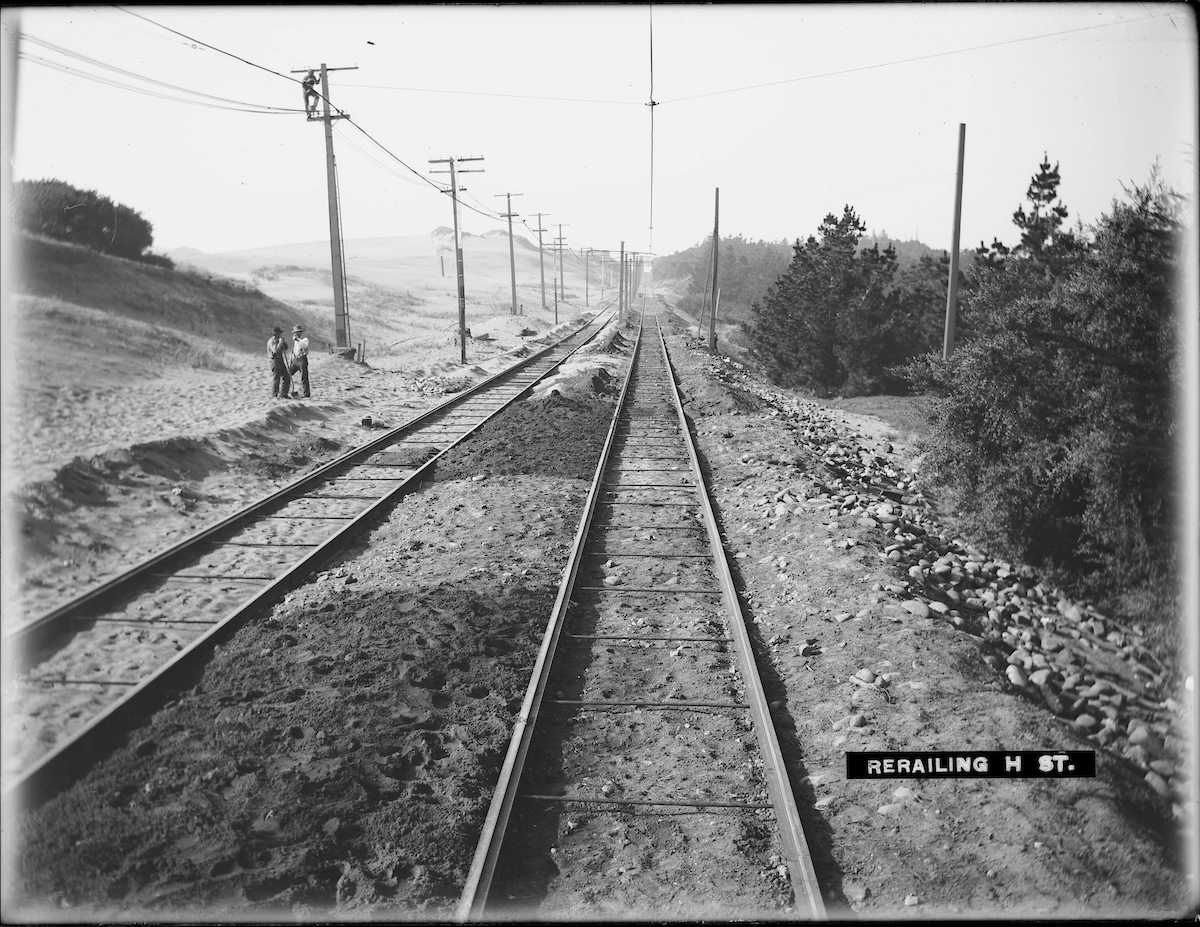 Some of the first service to the area was provided by what became the 7 Haight Street line, operating on Haight and Lincoln Way. This 1904 shot shows track work being done on "H Street" (now Lincoln Way), at right is Golden Gate Park and everywhere else is windswept sand dunes.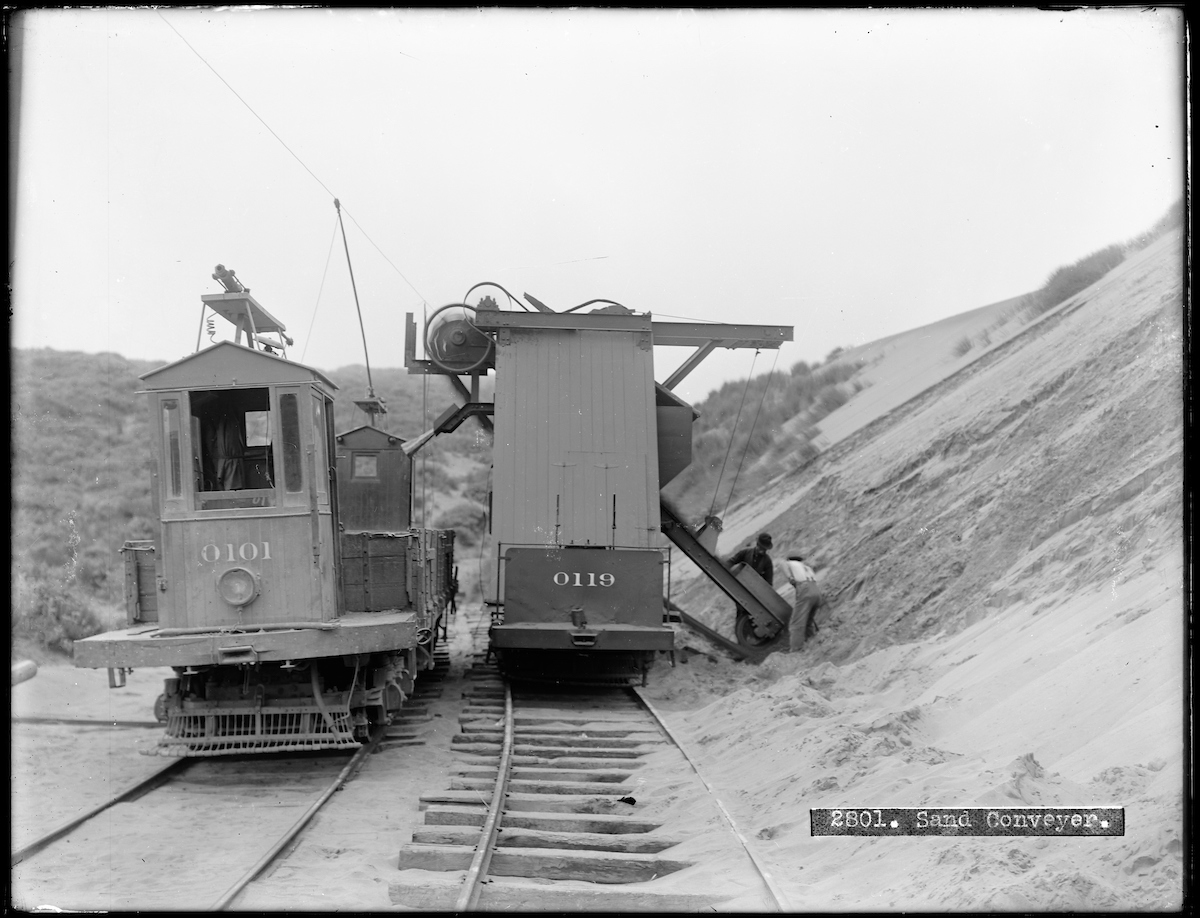 So plentiful was the sand in the Outer Sunset that the United Railroads Company, who ran streetcars in the area, had a specially constructed sand conveyor streetcar to gather sand from the dunes around 21st Avenue and Ortega Street. This 1910 photo shows the conveyor, at right, loading sand onto work car 0101 for use all around the system. In case you're wondering, sand is used to provide traction between the steel wheels of a streetcar and the smooth steel tracks for acceleration and braking. It is still used today by Muni's LRVs, streetcars and cable cars, albeit sans the sand collection operation seen here.
This great overhead view from about 1936 shows the Outer Sunset as seen from Golden Gate Heights. Taken to document the future location of the Sunset Reservoir, you can see the neighborhood of long roads and tract houses really taking shape amidst the roughage of the dunes.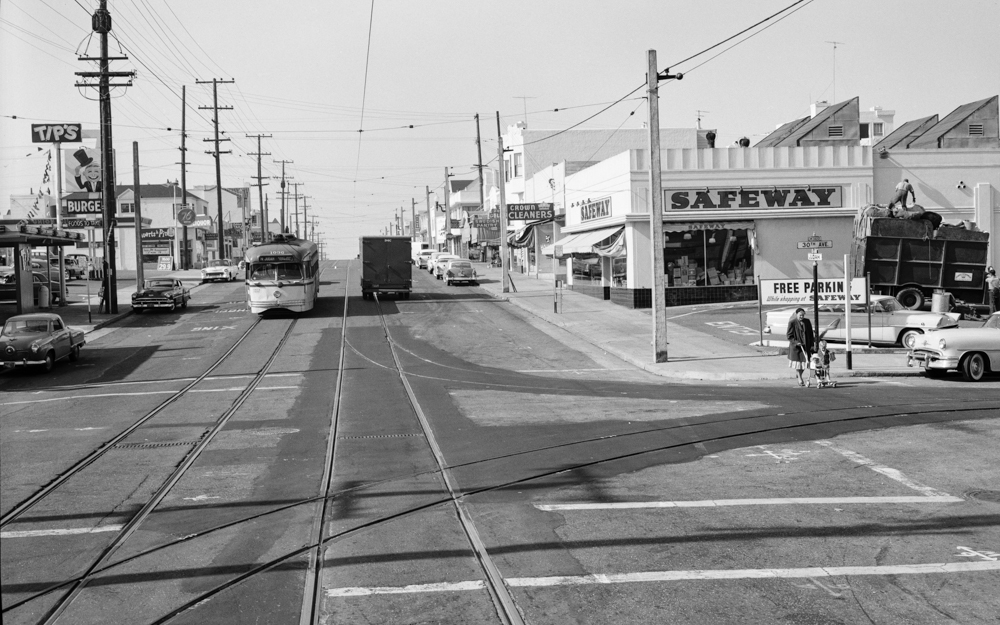 Further driving the development of the Outer Sunset District was the opening of the two Muni streetcar lines that continue to serve the area today, the L Taraval in 1919, and N Judah in 1928. This shot of the N Judah at 30th Avenue in 1957 shows a well-developed neighborhood sporting a drive-in burger joint ("Tip's" at left), Safeway grocery store and a smattering of small businesses from tailors to delis.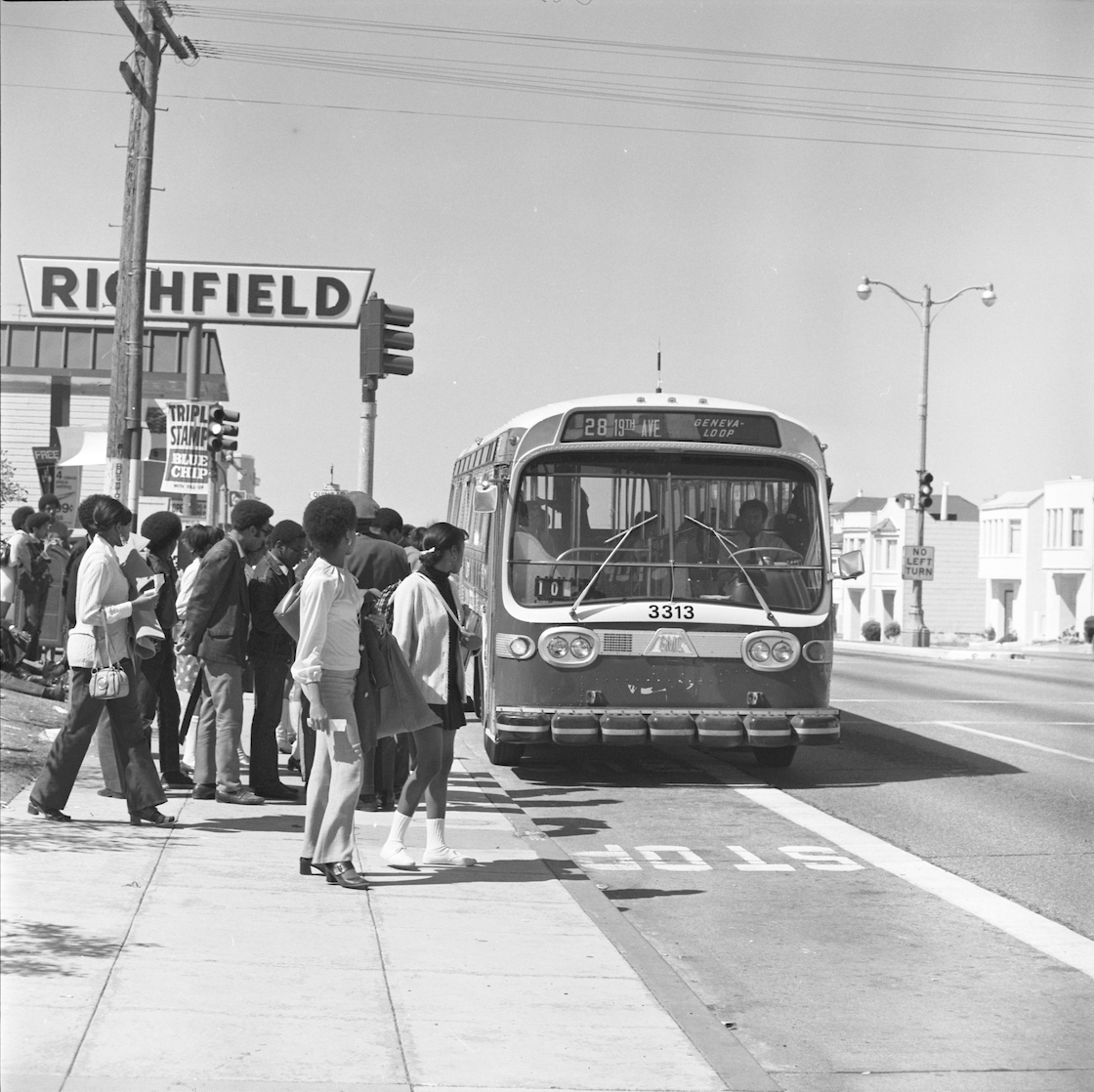 Jumping ahead to 1970, Muni had expanded transit service in the area over many years to include familiar cross-town routes like the 28 19th Avenue. Seen here approaching a group of passengers at 19th and Quintara, the route is still a vital north-south service for Outer Sunset residents.
If this sampling hasn't satisfied your thirst for SF's west side history, definitely check out the Western Neighborhoods Project website, which is chocked full of history nuggets from podcasts to photos and articles. And look at more of our historic transit photos at the SFMTA Photo Archive website or follow us on Instagram!