Safe and Secure Restroom Access Helps Muni Run On Time
Friday, February 26, 2021
For those working in the field and delivering transit service, restroom access is not as easy as you may think. Bathroom breaks are a human necessity and require advanced planning for our thousands of transit operators. This is particularly true during the pandemic, as the shelter in place guidelines closed many restaurants and offices that were previously available to our transit staff.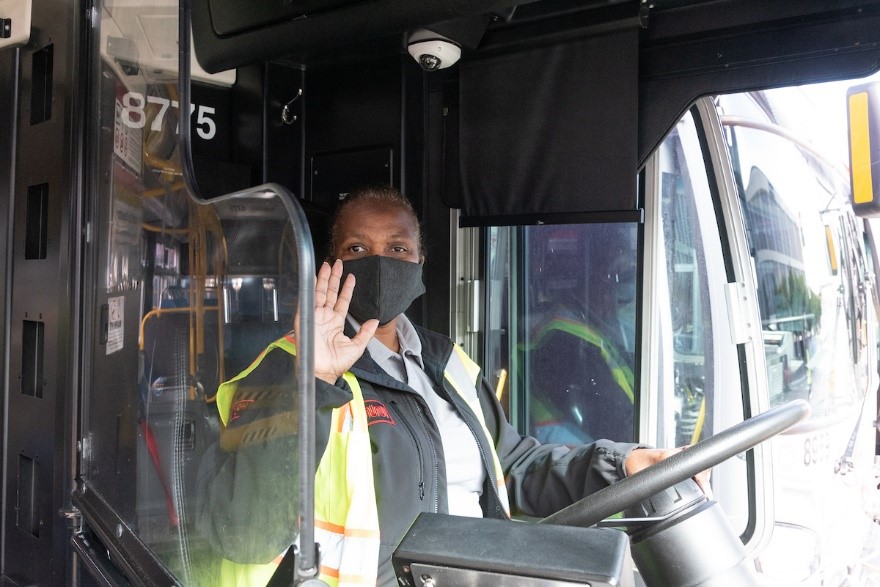 Muni operators provide essential transit service in San Francisco
As the city looks forward to reopening, the SFMTA wants to ensure that all San Franciscans will be able get around the city safely and quickly. This means continuing to invest in maintaining the infrastructure that makes it possible for transit operations to be carried out. And that includes ensuring our Muni bus operators have safe and secure restroom access at the beginning and end of their routes.
Seven years ago, SFMTA's Operator Restroom Taskforce was formed with a single mission – to overcome obstacles and provide safe, clean and reliable restroom access for staff working in the field throughout the city. And that is exactly what the team members represented by nearly every agency division, including members of Transport Workers Union Local 250A have been doing.
Since 2012, the group has been successful in delivering additional access at key locations, bringing the total number of available restrooms location to 151. This includes securing licenses and free restroom agreements with businesses, buildings, and organizations, portable units and permanent SFMTA dedicated operator restroom facilities.
Completing A Refresh of Older Operator Restrooms 
Between 1990 and 2005, 17 standalone restrooms were constructed to kickstart supporting operators out in the field.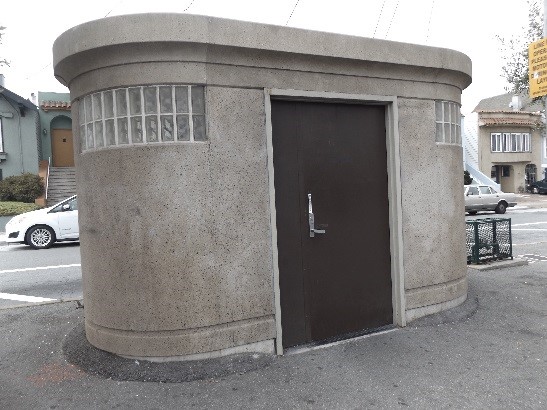 Geneva Avenue and Munich Street Operator Restroom built in 1990
Throughout 2020, the Operator Restroom Taskforce sought out additional restroom facilities to compensate for those that had been closed. They also procured and located portable restrooms. Additionally, the group's maintenance team members began updating 21 restroom facilities, which include the first set of operator restrooms that were built, as well as more recently-built facilities.
This refresh consisted primarily of replacing worn or rusted electrical conduit and plumbing fixtures. Repairing or replacing the Instahot Instant Water Heater was also a top priority because handwashing is essential to safety and hygiene. Paper towel dispensers are also being replaced with electric hand dryers in all of our operator restrooms.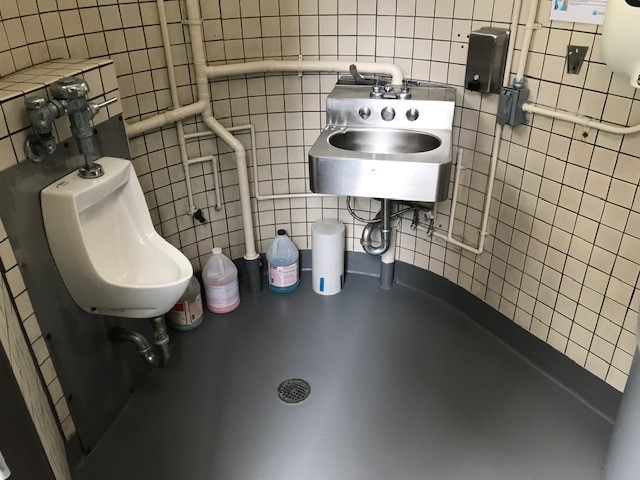 Main and Mission Restroom Refresh October 2020
Powell Station Staff Restroom Refresh August 2020
The team also built a restroom trailer to support the 30 Stockton bus route to Crissy Field.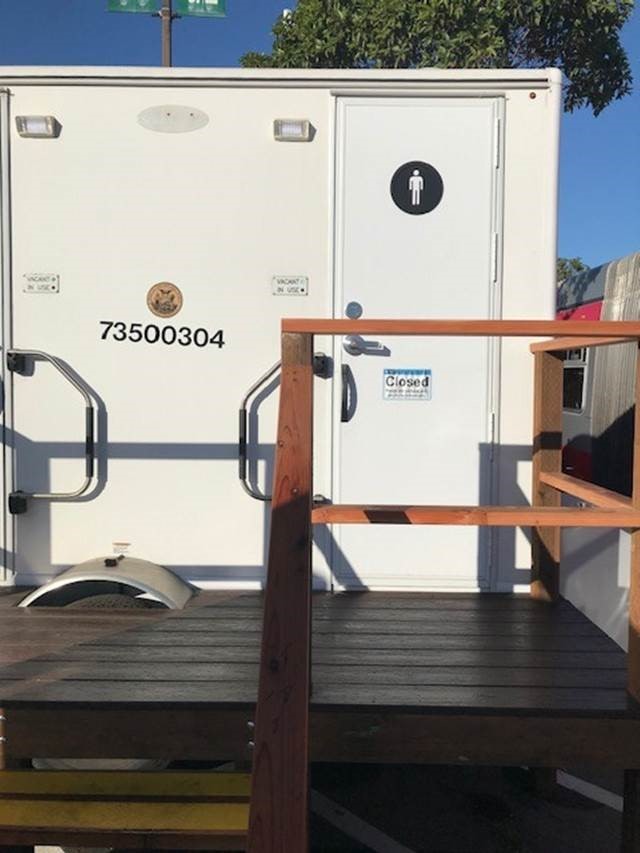 Restroom Trailer at the Sports Basement-Crissy Field
By providing reliable restroom access, the SFMTA is working to meet the health and safety needs of our transit operators and other agency field staff, an often-overlooked aspect of improving Muni's reliability.
Learn more about the project and subscribe to project updates by visiting the Operator Convenience Facility Project.