SFMTA Public Meetings, August 10 - 23
Islais Creek Motor Coach Facility Open House: 6:15 – 7 p.m., Tuesday, Aug. 11
Islais Creek Motor Coach Facility
Cesar Chavez and Indiana Street, Lunch Room
Note: Enter through the black gate near Shoreline Park
Nearby Muni Routes: 48, T Third
Come join us at the Islais Creek Motor Coach Facility Open House tomorrow to tour the new facility and discuss the next phase of the construction project: building a 65,000 square foot operations and maintenance building. The open house will last 45 minutes and will include a Q&A session about the construction process.
A factsheet on the project can be found here(.pdf).
 
Taxi Task Force: 2 p.m., Wednesday, August 12
SFMTA Offices, 3rd Floor
1 South Van Ness
Nearby Muni Routes: 9, 9L, 47, 49, F Market
This Wednesday, the SFMTA's Taxi Task Force will hold its next meeting. Join us to learn more about San Francisco's insured, inspected, trained, and licensed taxi industry. The task force, established earlier this year, advises the head of the SFMTA on all taxi-related issues.
Look for the meeting agenda to be posted to the meeting page the Friday before.
 
Final Community Meeting: SoMa | Mission Bay | Central Waterfront Final Findings & Recommendations: 6:30 p.m., Wednesday, Aug. 12
Port of San Francisco, Pier 1 The Embarcadero, Bayside Conference Room
Nearby Muni Routes: 1, 2, 6, 14, 14X, 21, 31, F Market, Metro- Embarcadero Station
Please join us in concluding the Waterfront Transportation Assessment. The meeting will cover the technical analysis and transportation recommendations developed during the second phase of the WTA to address existing and future travel demands through the SoMa, Mission Bay, and Central Waterfront neighborhoods of San Francisco.
 
Engineering Public Hearing: 10 a.m., Friday, Aug. 14
City Hall, Room 416
Nearby Muni Routes: 5, 19, 21, 47, 49, F Market, Metro-Civic Center Station
In these meetings, traffic and parking changes that often stem from public requests or larger agency initiatives are vetted in front of a city traffic engineer and hearing officer. Some items on the agenda can be approved at the public hearing; others require final legislation by the Board of Directors.
The complete meeting agenda can be found here(.pdf). 
 
Board of Directors meeting: 1 p.m., Tuesday, Aug. 18
City Hall, Room 400
Nearby Muni Routes: 5, 19, 21, 47, 49, F Market, Metro-Civic Center Station
Our Board of Directors meetings, usually held on the first and third Tuesdays of each month, are open forums for the public to voice their concerns about the city's transportation-related issues.
The agendas are posted under "meetings" on the Board's web page 72 hours in advance of the meeting. All regular meetings can be viewed on The City channel 78 or online at the SFGovTV2.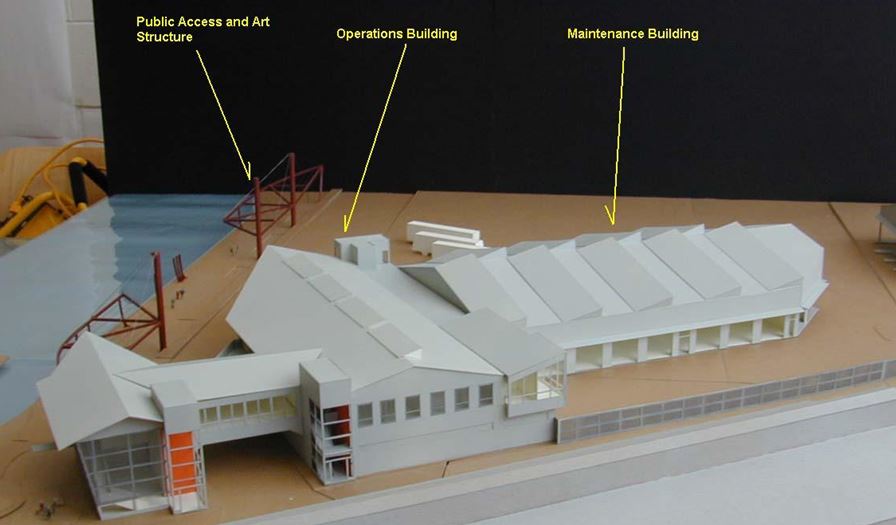 A photograph showing a model of the Islais Creek Muni Facility is available on the project page, along with maps and renderings.
 
Our Meeting Round-up feature highlights different SFMTA public meetings that will be held within the coming two weeks. These meetings give you the chance to share your ideas and provide us with helpful feedback. Join us at our next meeting to learn more about SF's changing and complex transportation system.
Those listed above are just a few highlights. You can find a full list of upcoming meetings and keep up to date on your favorite SFMTA committees here.