SFMTA's Muni Service Equity Strategy: Improving Service Performance for Those who Rely on Transit the Most
Tuesday, February 6, 2018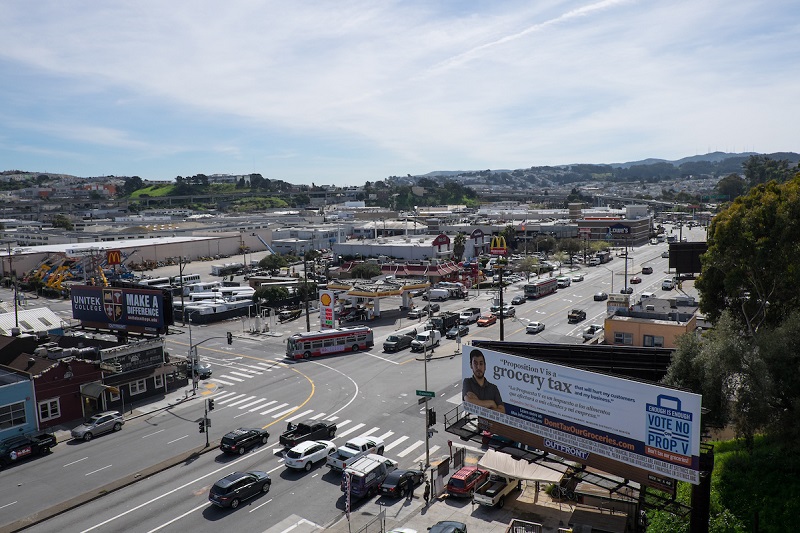 How San Francisco residents get from place to place deeply impacts their livelihood and quality of life. Whether it's traveling to work or school or countless other destinations, transportation access opens doors, shatters barriers and fosters community growth. As San Francisco's population continues to grow, ensuring that Muni provides excellent service across all neighborhoods throughout San Francisco is a top priority.
To improve the transit routes most critical to households with low incomes, people of color, seniors and people with disabilities, the SFMTA has developed the Muni Service Equity Strategy. It uses a neighborhood-based approach focused on delivering tangible solutions that can be implemented within one to two years with measurable improvements to safety, connectivity to key destinations, reliability, frequency and crowding.
Starting in 2014, the SFMTA began evaluating Muni service metrics such as on-time performance, crowding and travel time throughout the day in Equity Strategy neighborhoods compared to the system as a whole. As a result, SFMTA staff developed preliminary key needs found in the 2016 Muni Service Equity report.
This pioneering effort to strengthen the mobility of communities who need it most is providing ongoing analysis that informs our planning and prioritization of service improvements. Moreover, the strategy establishes a performance baseline for Muni routes serving each Equity Neighborhood, which will be monitored annually.
Many of the recommendations from the first two-year plan adopted for fiscal years 2017 and 2018 have already been implemented, with more improvements on the way. Two examples include creating late-night Owl service on the 44 O'Shaughnessy and 48 Quintara-24th Street routes in 2016 to close a gap in our Owl network, and increasing frequency on the 10 Townsend and 12 Folsom/Pacific.
Now work is underway for the 2018 Muni Service Equity Strategy report. Staff identified neighborhoods with high percentages of households with low incomes and people of color. Staff also included Muni routes heavily used by seniors and people with disabilities. The eight neighborhoods identified for this process include the Bayview, Chinatown, Excelsior-Outer Mission, Inner Mission, Oceanview-Ingleside, Tenderloin-South of Market, Visitacion Valley, and Western Addition.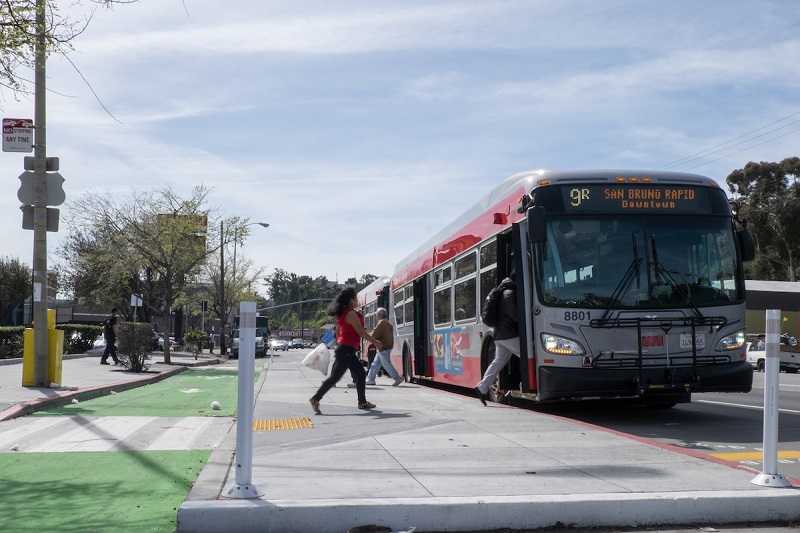 The project team is connecting with stakeholders in each neighborhood to better understand the most pressing service improvement needs there, such as crowding, travel time, reliability and safety to and from transit stops for each transit line in the neighborhood.
As part of this process, the Equity Strategy team began reaching out to each Equity Strategy neighborhood last spring at community events and block parties. Additionally, Muni customers waiting at bus stops were invited to share their thoughts on improving Muni service in their neighborhood by taking a text message survey. The team conducted community conversations in partnership with community based organizations in each Equity Strategy neighborhood, deployed multilingual ambassadors to survey customers on Muni buses and trains and is leading focus groups with Muni operators. This month, the team will hold workshops in five Equity Strategy neighborhoods to share recommended service improvements to address the key needs that were uncovered through the outreach process.
The Equity Strategy will be presented to the SFMTA Board of Directors this spring before the development of fiscal years 2019 and 2020 capital and operating budget. Going forward, the Equity Strategy will provide ongoing analysis that informs our planning and prioritization of service improvements.
To further support equity, SFMTA also offers programs so all residents can afford and access Muni, such as the Free Muni For Youth,  Free Muni For Seniors and People with Disabilities in low to moderate income households and the Lifeline Pass. The Muni Service Equity Strategy is just one more component of the agency's commitment to make transit accessible, affordable and reliable for all of our customers.
To learn more about the Muni Service Equity Strategy or sign up for updates, please visit sfmta.com/muniequity