Two-Car Trains Now Permanent on K/T Line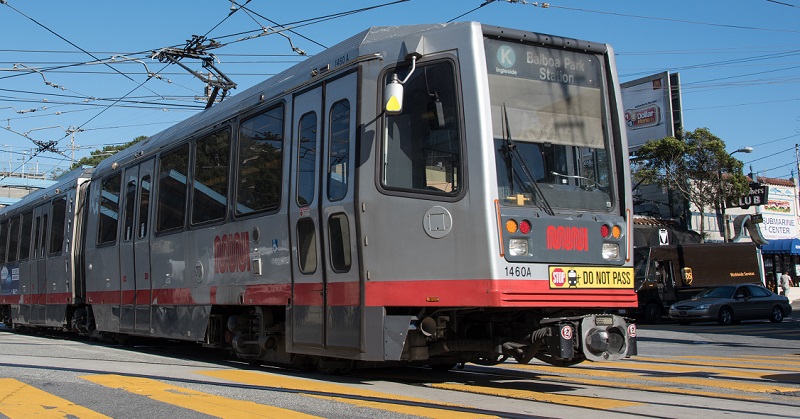 Yes, K, L and M lines return to new and improved service this weekend!
"We are very thankful to our Muni riders, construction crews, neighbors, operators and SFMTA staff," said Director of Transportation, Ed Reiskin. "Your patience and dedication to this project mean we all have new tracks and a safer, more reliable, Twin Peaks Tunnel for everyone to enjoy".
As you may have seen throughout the Twin Peaks Tunnel project, we have increased capacity on the T Third rail line by running two-car T trains. Now as tunnel work comes to a close, we are excited to announce that we will be expanding two-car trains to the majority of the K/T Line and making them permanent.
Upgrading the Twin Peaks tunnel has not only made the tunnel safer, but the improvements support faster travel speeds and added capacity for two-car K/T trains.
"We have heard throughout the two month Twin Peaks tunnel construction how important it is to Muni customers to maintain two-car T trains," said Director of Transit John Haley. "With this service increase, we can expand capacity not only on the K/T Line, but for all customers traveling through the tunnel."
Starting with the completion of Twin Peaks tunnel work, the entire K/T Line will be upgraded to two-car trains. Two-car K/T's will operate for the length of 3rd Street and in the tunnel, increasing capacity on Third Street and in the Muni Metro tunnel. More train cars mean less crowding and more room for passengers.
"This is great news. Muni riders have been calling for better service on the T Line, and moving to two-car K/T trains will be a significant improvement," said San Francisco Transit Riders Executive Director Rachel Hyden. "Trains are packed in the tunnel and bursting at the seams during rush hour. Providing space for more riders will make a big difference to people's commute."
For the Ocean Avenue section of the line, there is currently not enough space for safe boarding and unloading of the second car. Therefore, only the front car on trains along Ocean Avenue will be in service.
When a two-car outbound K Ingleside train reaches Junipero Serra Boulevard/Ocean Avenue, all passengers on the back car will need to move to the first car and the operator will lock the second car. It will remain locked until returning to Junipero Serra/Ocean Avenue in the inbound direction when the second car will be unlocked and proceed through the tunnel and down 3rd Street.
Please let us know your feedback.  We will work with you and all stakeholders as we continue to move forward with these exciting capacity improvements, as this is just one more step in our ongoing efforts to improve your experience on Muni.
To stay updated and provide feedback, please visit our webpage.