Why Muni Subway Service Was Disrupted This Week
Tuesday, February 28, 2017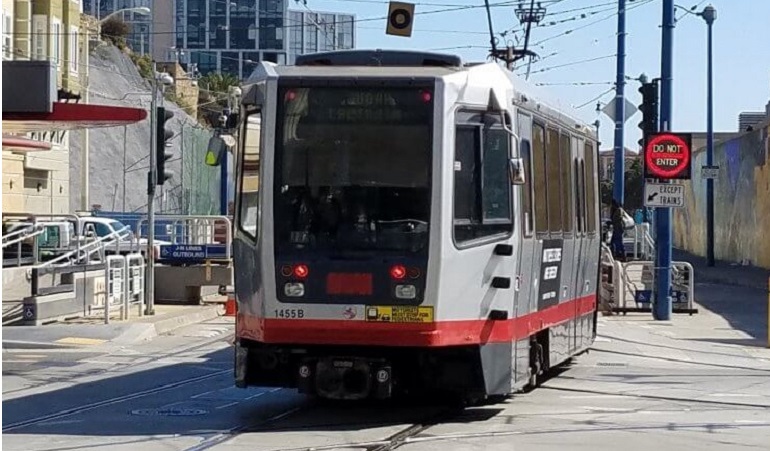 The Muni Metro subway portal at Duboce Avenue and Church Street, where a motorist entered the tunnel early Monday morning, leading to later service disruptions. Photo: Jerold Chinn/SFBay
Muni Metro service was severely disrupted yesterday and today, especially for riders on the J Church and N Judah lines, due to a subway track switch that was nearly destroyed by a motorist who drove recklessly into the tunnel early Monday morning.
This could have had catastrophic results because of the location of the switch. Muni staff were able to respond quickly and salvage the materials to re-open subway service on time that morning, but the switch malfunctioned later that afternoon.
We sincerely apologize – these kinds of disruptions for Muni customers are unacceptable, but when they do occur, we do our best to resolve them as soon as possible. In this post, we wanted to shed some light on the issue and what we're doing to prevent it from happening again.
The Facts Behind the Disruption
As of this publication, the periods of disruption were:
Monday, from 3:20 to 7:40 p.m. (through the evening rush hour)

Tuesday, from 10:50 a.m. to 12:35 p.m.
These disruptions were caused by the damaged track switch that malfunctioned, preventing inbound J Church and N Judah trains from entering the Market Street subway via the portal at Duboce Avenue and Church Street.
What's a "track switch"? A track switch is the machinery that guides trains from one track to another at railway junctions. At the "Duboce Junction," a switch moves automatically to allow inbound J and N trains to cross onto the inbound subway track between Church and Van Ness stations.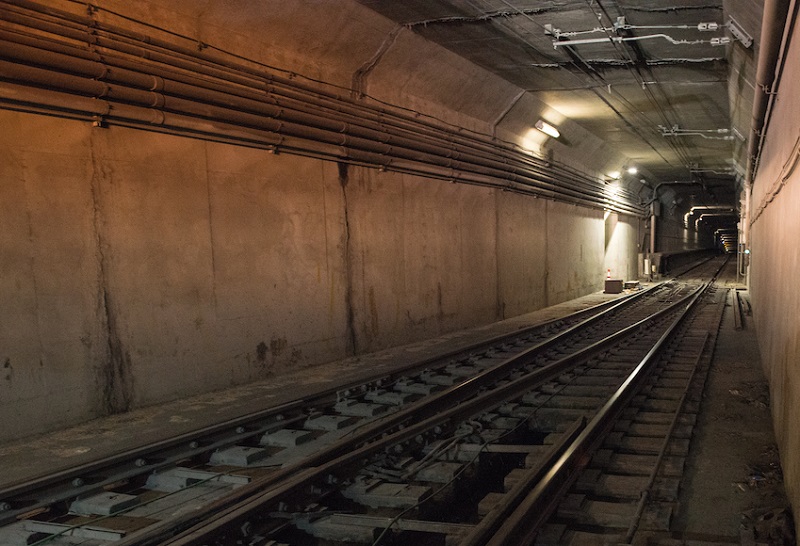 The Duboce Junction track switch in the Muni Metro subway.
In this case, when the Duboce Junction switch malfunctioned, we set it manually to allow inbound K/T, L, M and Castro shuttle trains to continue to provide service through the subway. We asked J and N customers to take any of those trains to and from Church Station, where they could connect to J and N trains for street-level service. We also sent bus shuttles to Duboce and Church to provide supplementary service, but they were returned to other routes before they began running.
To communicate about the situation with customers, we sent ambassadors to provide guidance in the Duboce and Church area and in subway stations and made audio announcements in the subway. We also sent alerts via NextMuni (on digital signs and NextMuni.com), to text/email alert subscribers and on our Twitter account.
Track Switch Was Damaged By a Motorist in the Tunnel
The Duboce Junction track switch was damaged on Monday morning at about 12:30 a.m., when the driver of a private automobile entered the Duboce and Church subway portal. We plan to recover staff overtime and other costs from the person at fault for the incident.
Track Repairs and Service Disruptions
After we removed the car from the subway, we repaired the track switch and ran tests in time to re-open subway service at the regular time that morning.
After the switch failed at 3:20 p.m., there wasn't enough time to repair it without causing even more disruptions to rush hour Metro service, so we implemented the service plan described above.
After we repaired the switch at 7:40 p.m., we ran further tests and, after two hours of monitoring, saw every indication that the switch would work normally.
Nonetheless, the track infrastructure surrounding the switch failed today at 10:50 a.m. We implemented similar service changes to those on Monday and were able to make the additional repairs needed by 12:35 p.m.
Preventing Autos From Entering Muni Metro Tunnels 
We've added measures in recent years to prevent motorists from driving into our Muni Metro tunnels. These incidents inconvenience thousands of Muni riders, and not just those on Metro lines. When Metro lines are blocked, emergency bus shuttles usually have to be taken out of service from other routes.
N Judah riders may remember that in January, drivers entered the Sunset Tunnel and blocked the line four times. Over the past five years, about 24 people have driven into the Sunset Tunnel, most of them intoxicated, in most cases at night.
To prevent these incidents, in recent years we've installed measures like lit signage and raised bumps, and we're exploring additional options. This is the first time a motorist has entered the Duboce subway portal since we installed a lit "do not enter" sign next to it three years ago.
We once again apologize for these disruptions, and we're working to make them a thing of the past. We know how important it is to make Muni as reliable as possible, which is why we'll continue to move Muni Forward with improvements like adding focused Metro shuttle service, investing in better infrastructure and delivering a new generation of Muni trains.