Geary Rapid Project evaluation results are in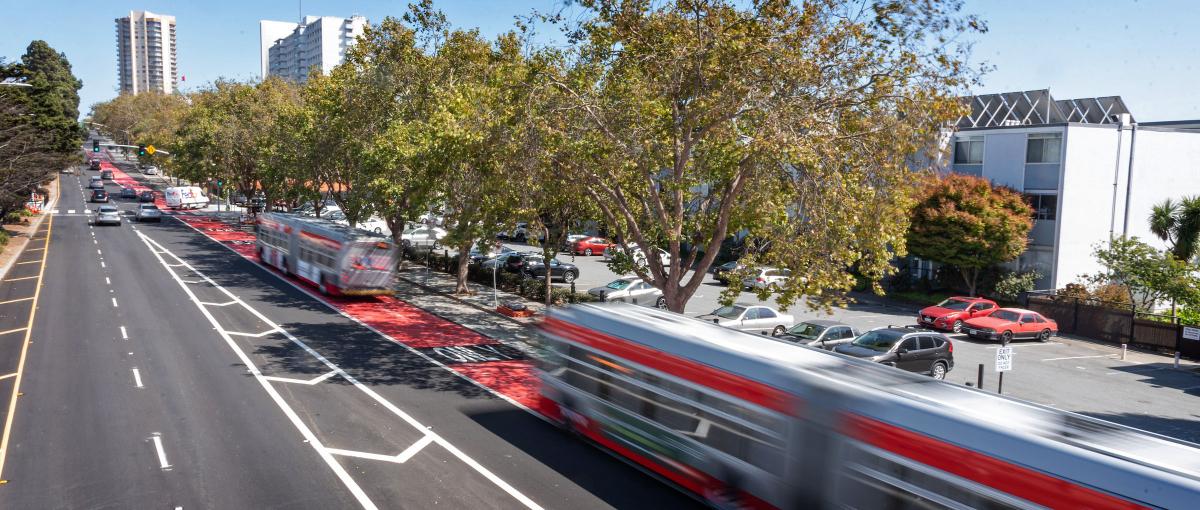 The Geary Rapid Project was completed last fall, and 38 Geary riders are feeling the difference. Now that transit and safety improvements are in the ground, we've dug into the data to evaluate how they're working.
Metrics we looked at include bus travel time, reliability, traffic safety and impacts to people driving. Here are some of the highlights:
Up to 18% decrease in 38R Geary Rapid bus travel time.

Up to 37% improvement in 38R travel time reliability, which means less time spent waiting at a bus stop.

Coloring bus lanes red led to a 50% reduction in violations by private vehicles as compared to 2019 non-colored transit lanes.

The collision rate of 38/38R buses decreased by 2/3 and is now about half that of the citywide Muni bus collision rate.

The number of vehicles going over 40 mph (>5mph over speed limit) has reduced by 70-80%. This is welcome news, as the risk of pedestrian fatality increases dramatically at collision speeds above 30mph.
You can read more about the evaluation results in our blog. And to review the complete data, check out the detailed evaluation report on the project website.
---
Remaining work on Geary Street
Now that final roadway repaving on Geary Street east of Van Ness Avenue is complete, the transit lane red paint treatment can be restored, which is expected to occur in early 2023.
Have questions? Email us at GearyRapid@SFMTA.com
---
Extending transit and safety benefits to the western corridor
The Geary Boulevard Improvement Project is the second phase of improvements proposed on Geary, which aims to build on the success of the Geary Rapid Project by making similar transit and safety upgrades in the Richmond.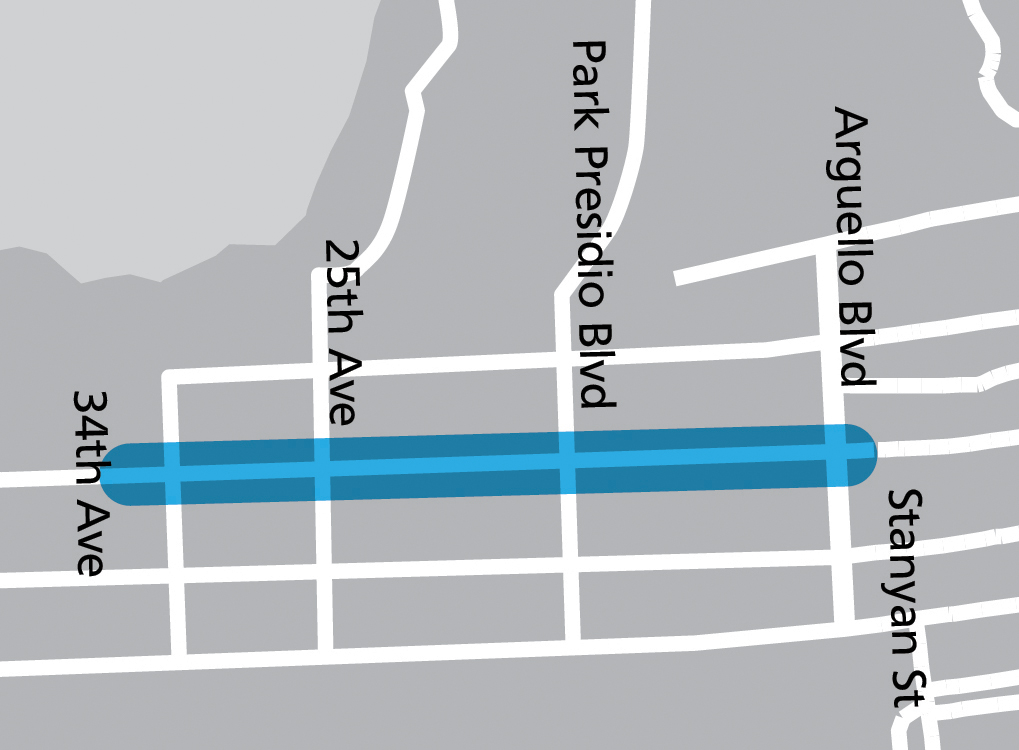 The project proposals include:
Extending transit lanes so they run almost uninterrupted between 33rd Avenue and Market Street.

Bus stop changes, traffic signal upgrades, and new bus bulbs to improve transit performance.

Safety improvements, including pedestrian bulbs, daylighting, expanded median refuges and left-turn restrictions at key intersections.

 
We anticipate the project will seek approval actions at the SFCTA (San Francisco County Transportation Authority) and SFMTA boards early next year.
Learn more at the project website, or sign up to receive Geary Boulevard Improvement Project updates via email or text.