Statuto Race - Sunday, June 4, 2023
Service Affected
Parking
Driving
Transit
Weekend Traffic and Transit Advisory
The 102nd annual Italian Athletic Club Statuto Race will take place in North Beach starting at 9 a.m. Streets will be closed and the 39 Coit will be rerouted. See below for more information.
Street Closures
These streets will be closed to automobiles from 7 a.m. to 12 noon.
Stockton, between Union and North Point
North Point, between Stockton and The Embarcadero
Muni Reroutes
The 39 Coit will reroute around the formation area Sunday morning until the streets are clear.
Temporary Service Changes by Route and Direction

Route Direction
Missed Stops
Alternate Stops
39 Coit
to Fisherman's Wharf
39 Coit
to Coit Tower

Union & Columbus
Union & Stockton
 We want you to be safe! Muni buses stop only at marked Muni bus stops.
Event Map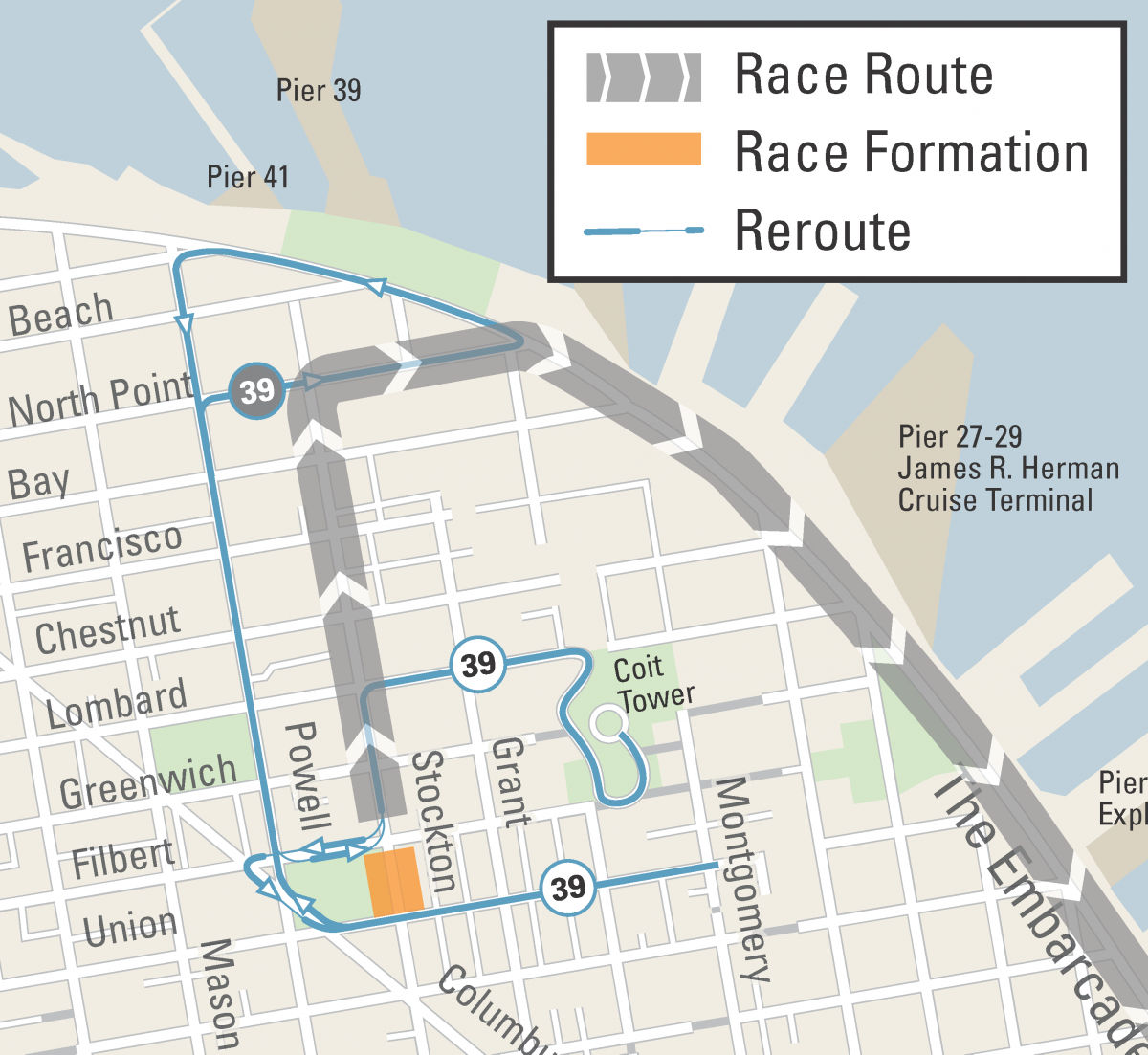 Contact
Call 311 within San Francisco; TTY 415.701.2323