Castro Station Accessibility Improvements Project
Project Introduction
As part of a system-wide effort to improve Americans with Disabilities Act (ADA) access to Muni transit, the pavement and pedestrian areas around Castro Muni station will be improved and a second elevator will be added to provide continuous access to the station. Station improvements include widening the sidewalk, replacing the existing lighting, and regrading the pavement above the station.
Project Timeline
2016-2018
Civil and Engineering Design
2019-2021
Final Design and Approvals
Improvements
Repaving and leveling plaza pathways
Widening Market Street sidewalk
Streets
Castro Muni Station, Castro Street, Market Street, Collingwood Street
The three pictures below are different design options being considered for the new station elevator. All options are made of glass, to allow station agents to see into the elevator cab and maintain sightlines from the station agent booth. These designs were considered as the project complete its Civic Design phase and moves into the Detail Design phase. 
The project design option 1 received more favorable from the community survey and feedback.  The project team is currently working with San Francisco Public Works and with The Friends of Harvey Milk Plaza in the design phase of this project.   
To find out more about the new design, visit Friends of Harvey Milk Plaza at:  www.friendsofharveymilkplaza.org/newdesign
Option 1 - Point Support System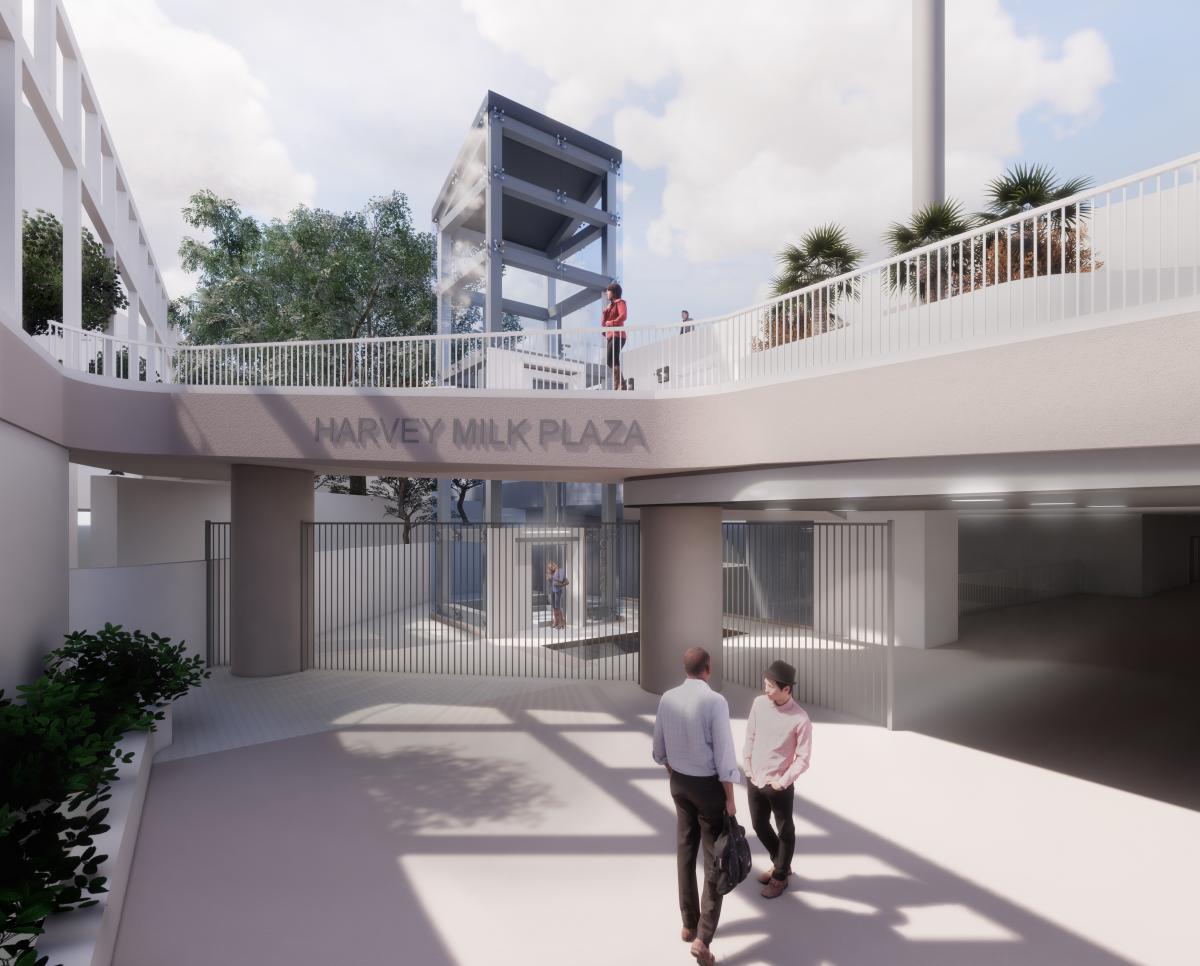 Option 2 - Curtain Wall System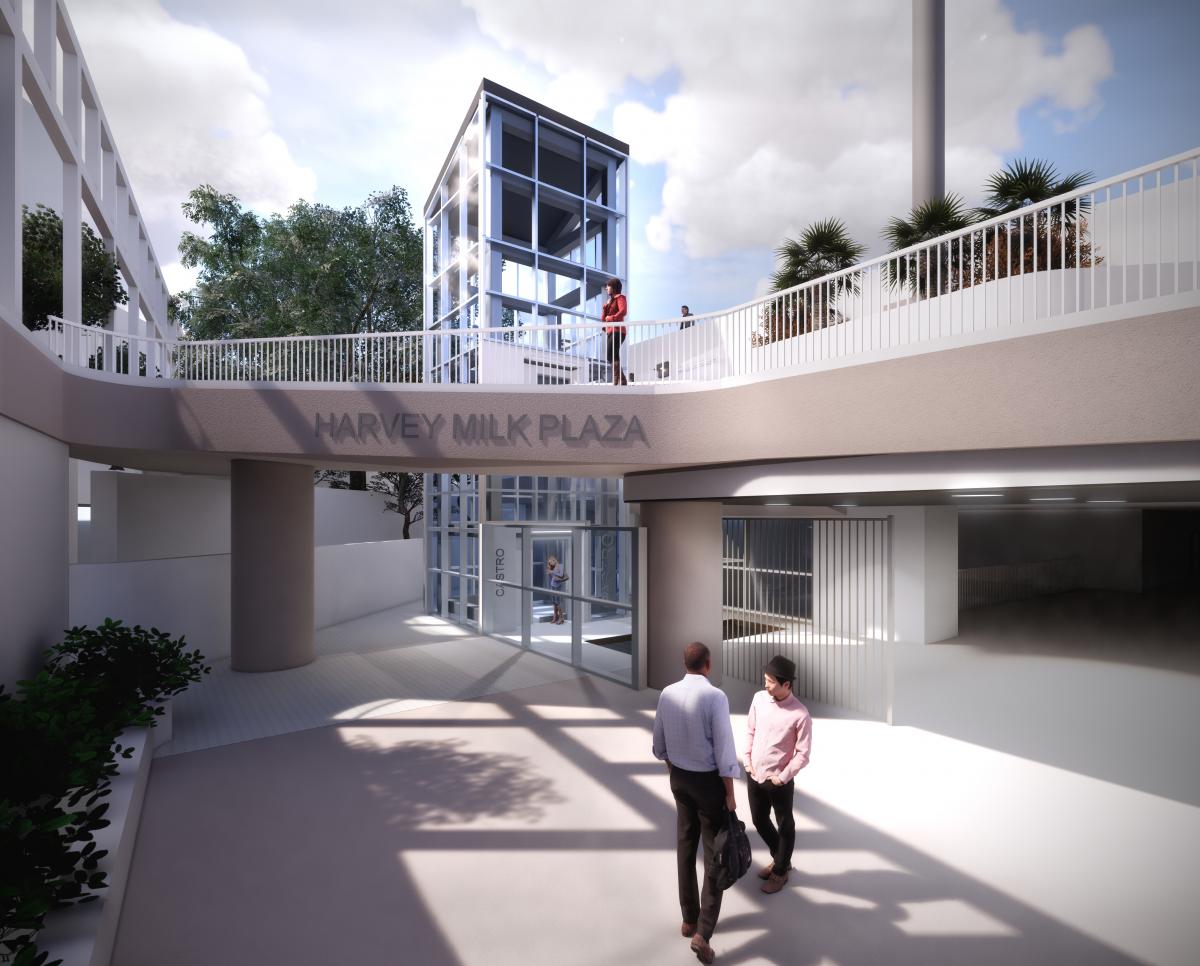 Option 3 - Storefront System
---
As part of a larger system-wide effort to improve accessibility to Muni services, several stations are having their elevators and escalators rehabbed. Some stations, including Castro Station, are serviced with a single elevator that provides access to the station gates. When the elevator needs servicing, or goes out of service unexpectedly, customers who rely on the elevator to enter the station are unable to do so, affecting their day-to-day activities.  With a second elevator added to the station, the existing elevator can be serviced without disrupting access and provides continuous access to the station and trains. Castro Station will undergo several upgrades in and around the station area in an effort to improve ADA access to the station and Muni transit. These proposed improvements include:
Adding a second elevator to provide continuous access to the station
Regrading (leveling) the brick area surround the station entrance to create ADA compliant paths of travel
Widening the brick walkway above the station by removing the planters where feasible
Widening the sidewalk on Market Street to create safer and more comfortable pedestrian path
Replacing the existing plaza lighting
Above pictures (from left to right): Draft renderings of new elevator added to station site; examples of existing elevators and public art that could be incorporated in the elevator design.