Castro Station Improvement: Final Designs
View of the final design of the Castro Muni Station accessibility elevator that includes a 4th level added to Market Street   
Newly designed Accessibility elevator for the Castro Muni Station and Harvey Milk Plaza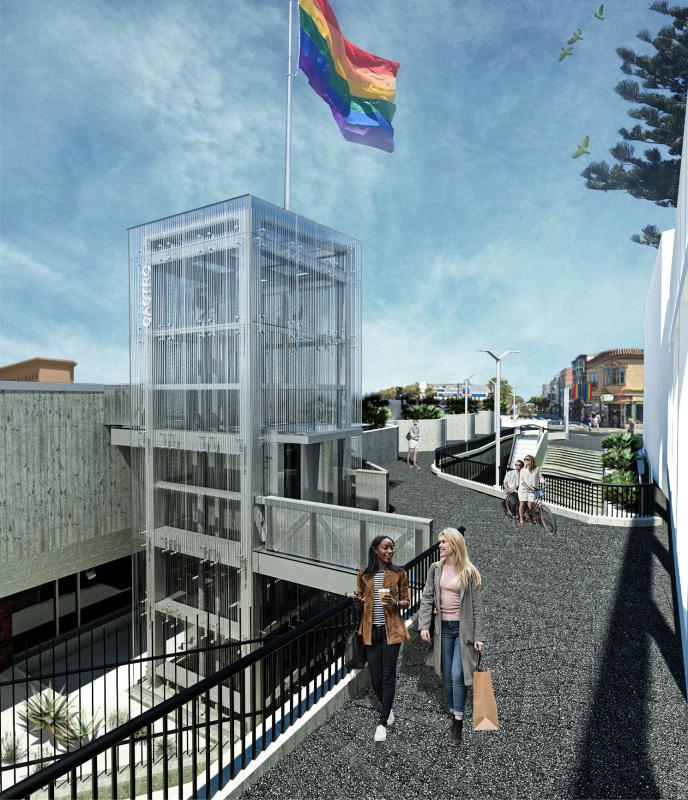 Look at all the great improvements coming soon.  With community support and feedback, we have added Market Street level to the final design.   This elevator will now service 4 levels -  Market Street, Harvey Milk Plaza, station agent and fare booth concourse level and platform level to the underground rail lines.  
View from Harvey Milk Plaza Level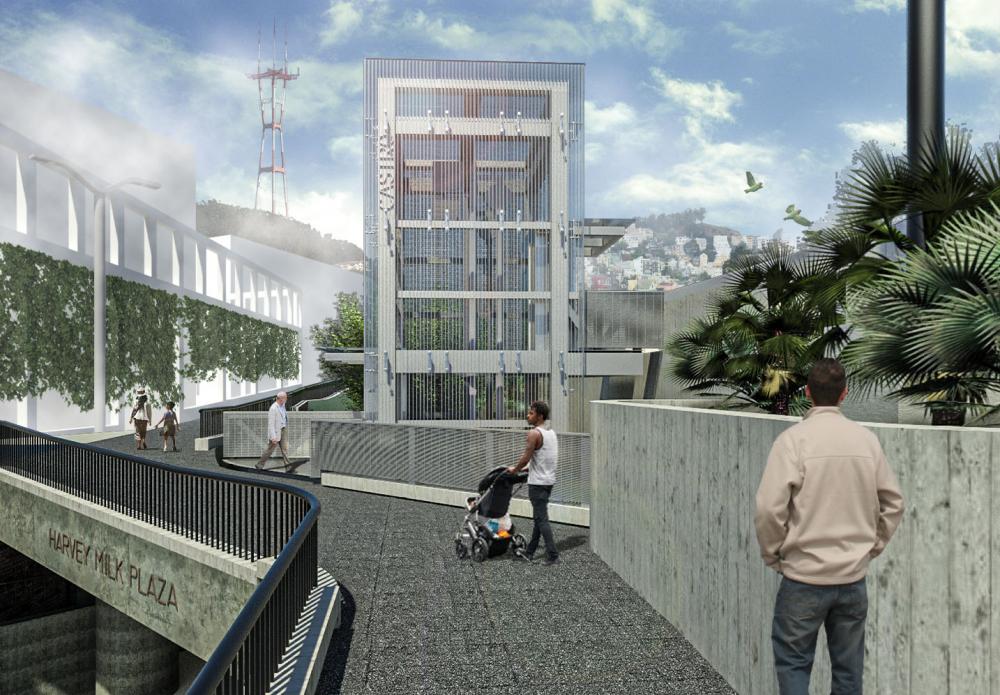 The elevator will provide service the Harvey Milk Plaza level where people can enjoy the environment
View from Market Street level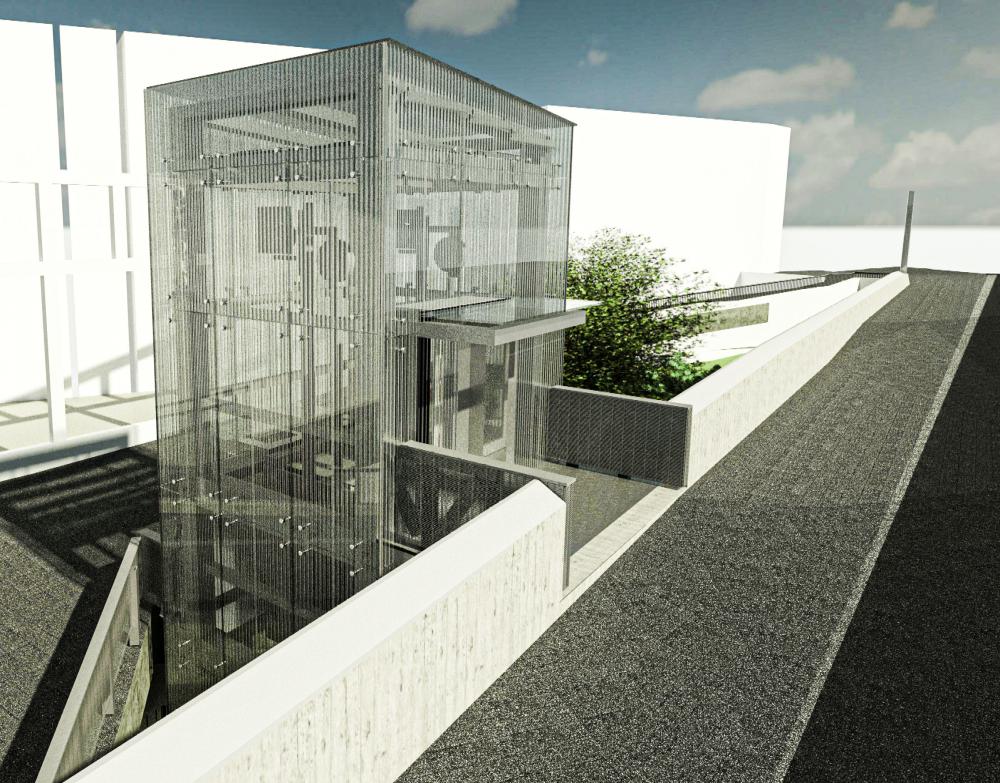 With community feedback and support, we added an additional accessibility level to Market Street.  The elevator from Market Street will be able to service riders from the 35 & 37 bus lines and F line street cars.