Muni Stop Changes on 5th Street Starting October 28, 2019
Service Affected
Accessibility
Transit
Website
Weekend Traffic and Transit Advisory
Starting Monday, October 28, 2019, Muni will close three stops on the 27 Bryant line and open a new stop as part of the 5th Street Improvement Project.
During construction of this project, NextMuni predictions and trip planning may not be accurate.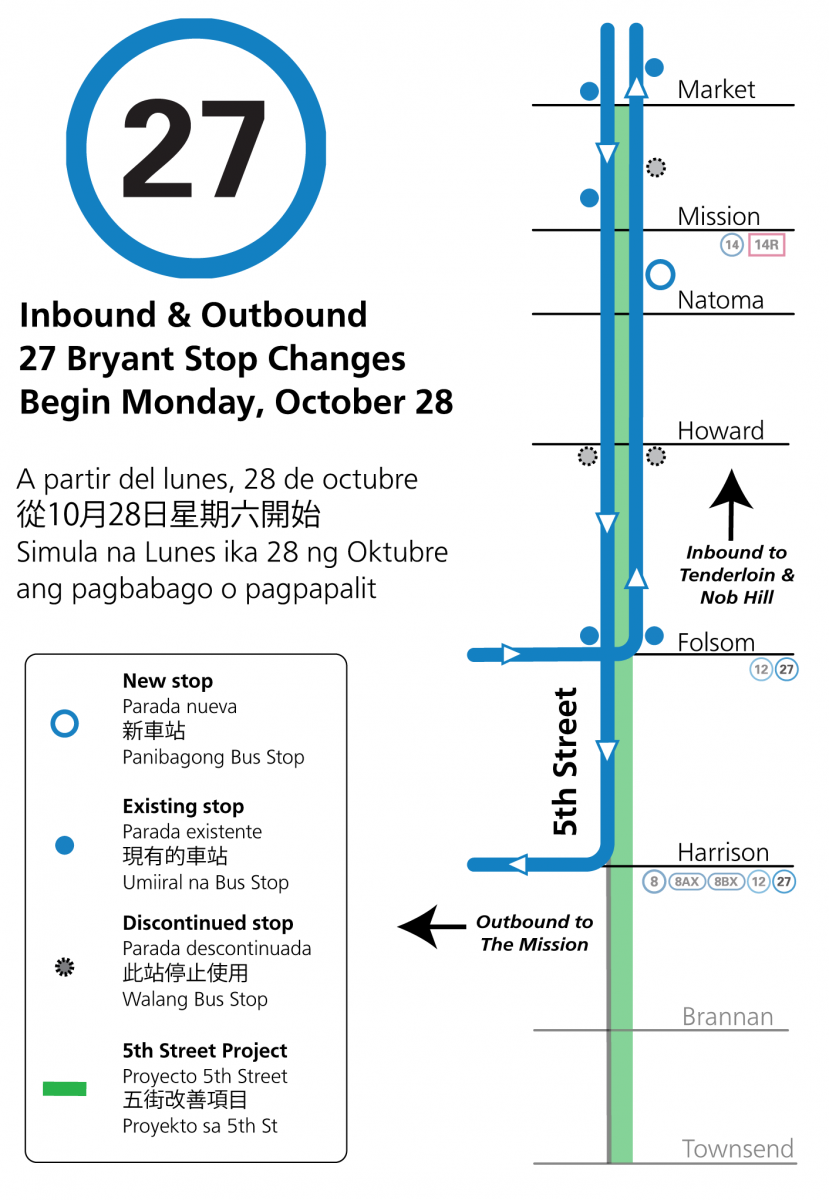 27 Bryant Stop Changes on 5th Street
Direction
Closed Stops
Nearby Stops
Inbound to
The Tenderloin
Nob Hill
Russian Hill
Outbound to
The Mission
Note: The 27 Bryant route page will be updated on the SFMTA website a few days before the change.
Contact
Call 311 within San Francisco; TTY 415.701.2323