4th and King Overhead Line Installation Starts November 17, 2021
Wednesday, November 17, 2021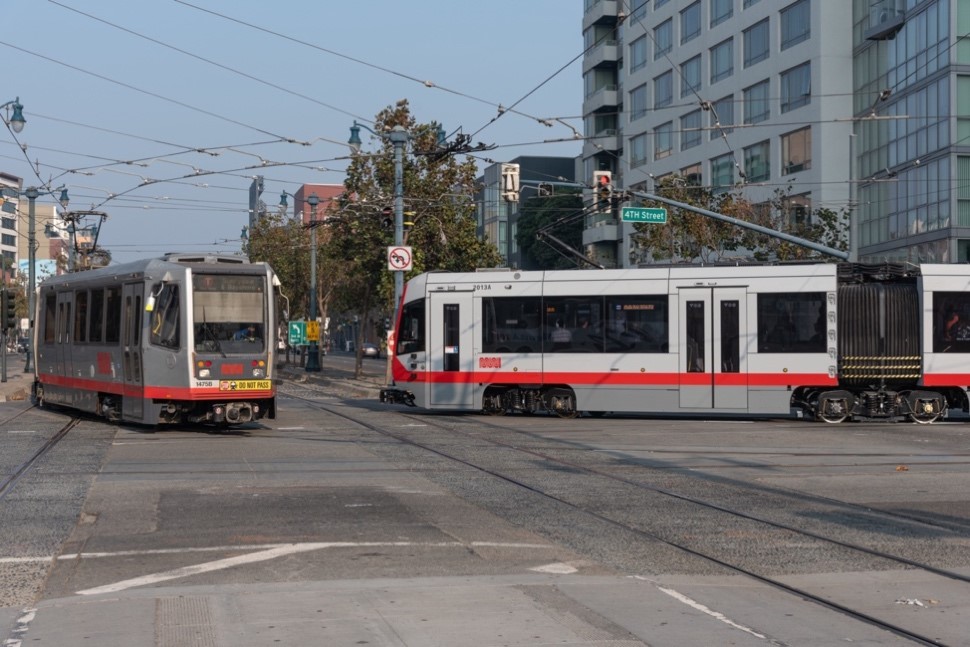 Heads up! Installation of overhead line equipment at 4th and King streets starts Nov. 17. Consider taking an alternative route if driving through the area as work for the Central Subway will require detouring traffic. N Judah and T Third rail service will be served by buses starting at approximately 9 p.m. each night that work is performed.
Crews are scheduled to work during nighttime to reduce traffic and Muni service disruption while overhead lines and accessories are installed that will tie the new Central Subway system to the existing T Third Street line. A test train will verify Overhead Catenary System (OCS) installation, which is how zero-emissions electrical power is supplied to light rail vehicles.
Electrical work will start at approximately 9 p.m. on Wednesday, Nov. 17, and should conclude Saturday, Nov. 20. Rail service will resume on schedule Thursday and Friday mornings. Saturday and Sunday rail service will resume later at approximately 8 a.m. The K Ingleside Bus will operate between Balboa Park and the Embarcadero. Customers will need to transfer to the N Judah Bus to continue to Caltrain or T Third Bus for destinations south of 4th and King. The T Third Bus will operate between Castro and Sunnydale and the N Judah Bus between La Playa and Caltrain.
Multilingual signs will be posted at train stops along the KT Ingleside-Third Street and N Judah routes to help Muni customers navigate these temporary service changes.
With 98% of the project completed, installing overhead line wires and equipment at 4th and King adds to a growing list of recent milestones. Other project accomplishments include fare gate and ticket vending machine installation at three underground stations and ongoing testing of critical systems, including train operation testing, which started in August. 
For more information please visit the Central Subway website.