Muni Core Service Plan Now in Effect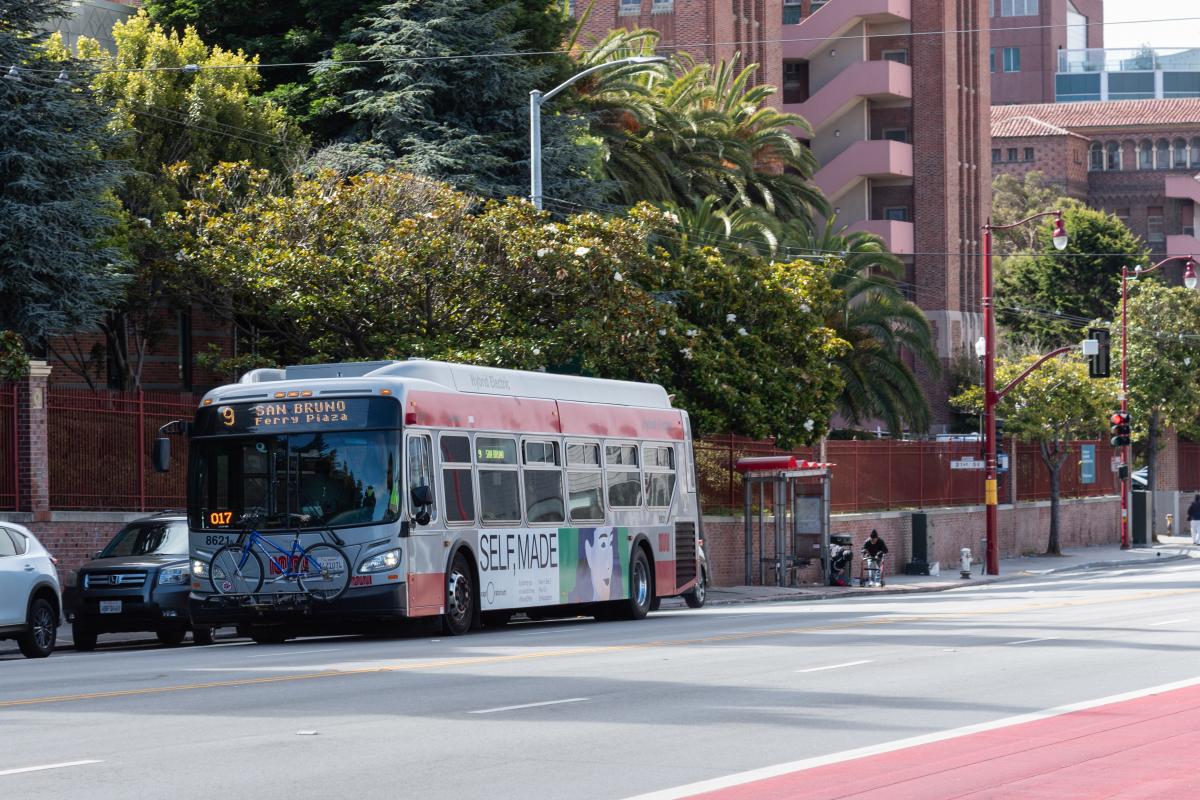 The Essential Trip Card
helps

seniors and people with disabilities pay for a taxi to complete an essential trip. If you are a senior or person with
a
disability, you can
apply
for
the Essential Trip 
Card
by calling
311 and mention
ing
the 
program.
Muni service is undergoing dramatic changes in response to COVID-19. Many critical Muni staff including operators, mechanics, and car cleaners are more vulnerable to coronavirus due to their age or preexisting health conditions, so they are sheltering in place in accordance with the city's order. This has made it difficult for us to fully staff all our routes.
Muni's Core Service Plan now in place focuses SFMTA's limited resources on providing service on our busiest lines with the highest demand during this crisis. Although we are running only about 20% of our transit lines (17 of 79 lines), last week those 17 lines carried the majority of our passengers due to changing trip patterns. This core service is in support of essential trips that cannot be made in other ways. We are asking all San Franciscans to help us maintain adequate space on buses for social distancing by staying at home except for essential trips. Further, if you can take alternative transportation to Muni, please do.
Still need to travel on Muni? Check out the changes now in effect. Be sure to plan extra time for your trip which now may include transfers and a longer walk. Remember your fare is good for two hours across multiple buses.
Muni Core Service
Modifications to Specific Routes
Check out our

Travel and Transit Updates

for routes that have been modified as part of the Core Service Plan – either shortened, extended or updated to serve additional stops.
Updates to Late-Night Owl Service
Alternatives to Muni
Paratransit service continues to operate as normal so that customers can travel for essential needs. We ask riders to cancel any non-essential trips.
Use Shop-a-Round for low-cost shuttle or subsidized Taxi rides to/from the grocery store for registered seniors and people with disabilities. A customer does not have to be ADA-paratransit eligible to use the service. 

Taxi services

, including

wheelchair accessible ramp taxis

, continue to operate as an essential service. ​Individual taxi companies are following best practices to minimize the risks of transmission.

Car sharing services 

continue to provide short-term rental of vehicles of various sizes for grocery shopping and other essential trips.

For Bikeshare and Scooter Share, please

visit the websites and apps of the individual companies for

whether they continue to operate and

for information on availability during the COVID-19 shelter-in-place.
For more updates on all SFMTA services during this public health crisis, visit SFMTA.com/COVID19.