N Judah Bus Substitutions Coming for Inner Sunset Street Upgrades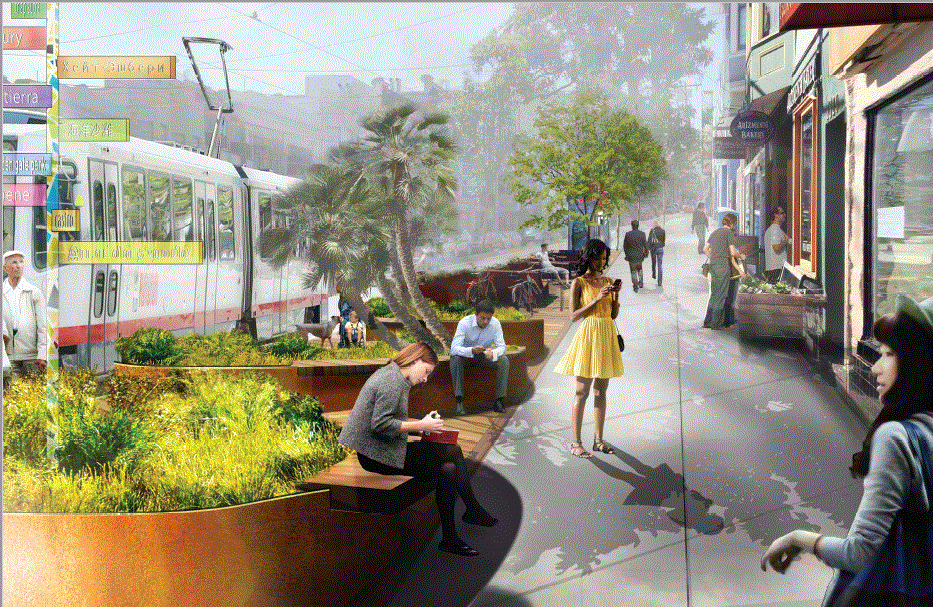 Construction is ready to kick off in September on much-needed street upgrades in the Inner Sunset, which will require N Judah rail service west of Church and Duboce to be substituted by bus shuttles over five weekends.
The Inner Sunset Streetscape Improvement Project will revamp street and utility infrastructure to make several blocks of Irving Street and 9th Avenue safer, greener, more livable and sustainable.
These improvements will come to Irving Street, between Arguello Boulevard and 19th Avenue, as well as 9th and 10th avenues, between Irving and Judah streets. Cole Valley will also get streetscape improvements near Muni boarding areas on Carl Street, at Cole and Stanyan streets.
As part of the project, we and SF Public Works will make improvements like:
Upgrade Muni boarding areas with sidewalk extensions and new curb ramps
Replace sewers and water lines to keep utilities in shape
Upgrade landscaping and traffic lights
Repave roads
N Judah Bus Substitutions
Construction will require N Judah service to be substituted by bus shuttles during five upcoming weekends starting in September:
Friday, Sept. 8 to Sunday, Sept. 10
Friday, Sept. 15 to Sunday, Sept. 17
Friday, Sept. 22 to Sunday, Sept. 24
Two more weekend dates have yet to be finalized.
N bus substitutions will begin on Fridays at about 7 p.m. until the end of service on Sunday. During a later phase of the project in 2018, another 10-day N bus substitution will be required.
During construction weekends, the N Judah Line will be served by bus shuttles between Ocean Beach and Duboce Avenue and Church Street. N trains will continue to run in the Muni Metro Subway to Caltrain during these times.
The bus shuttles will serve regular N stops on Judah Street, west of 9th Avenue. However, stops will be relocated in the construction area between Judah & 9th and Duboce & Church. For full details, see our service alert page.
Project Construction Impacts and Outlook
The full Inner Sunset Streetscape Improvement Project will take about two years to complete. The first phase of construction will start with utility work on Irving between Arguello and 9th Avenue, which will last for two to three months.
We will work hard to keep construction impacts to a minimum. However, there will be some temporary inconveniences like sidewalk closures, transit stop relocations, parking removal, and some dust and noise.
We appreciate your patience as we complete this much-needed work. We'll provide updates on upcoming construction changes as the schedule takes shape. Check out the Inner Sunset Streetscape Improvement Project page to learn more about the project and sign up for email updates.