New T Third Connecting Chinatown to Sunnydale Starts Saturday
Thursday, January 5, 2023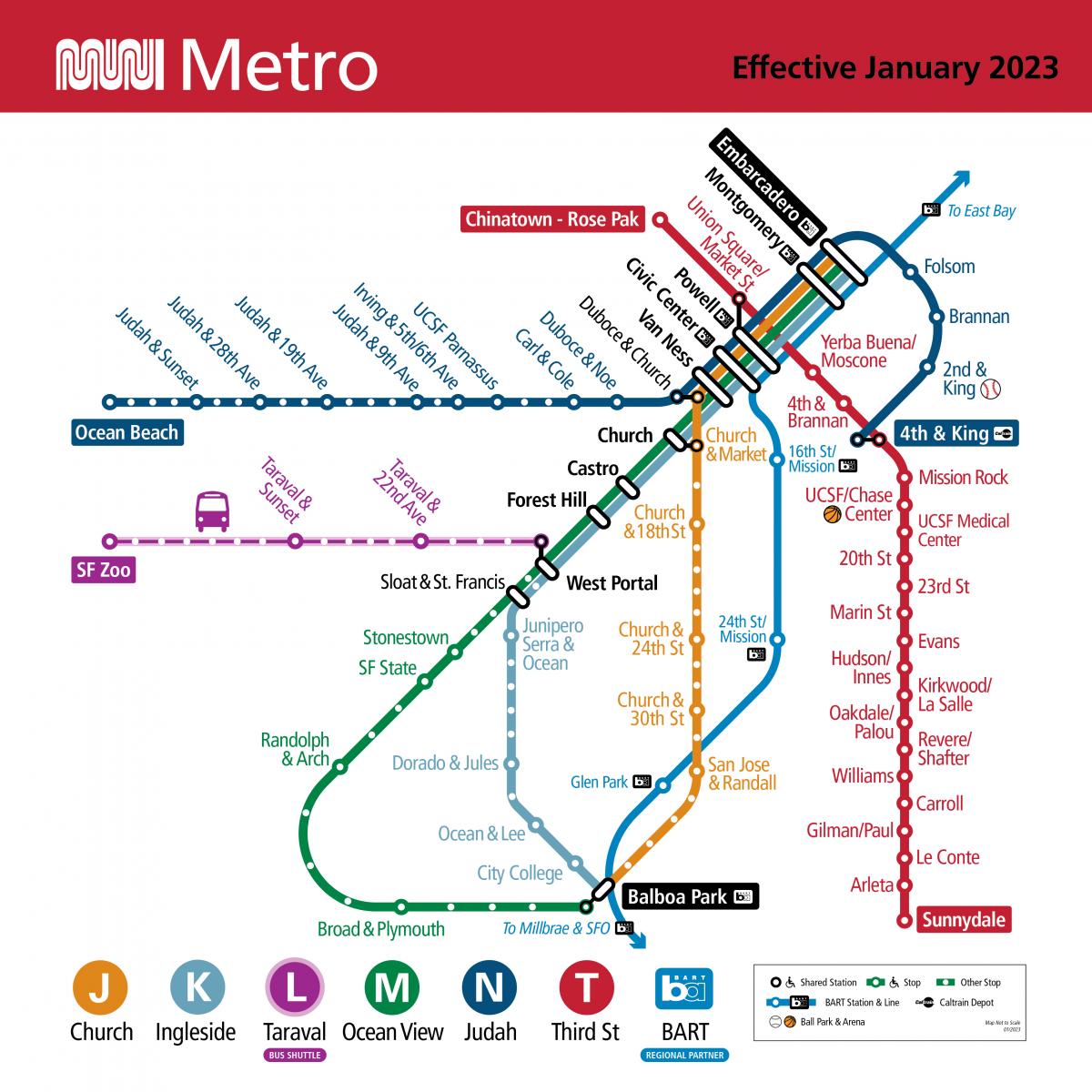 New Muni Metro map.
This Saturday the T Third starts its long-awaited new route connecting Chinatown-Rose Pak Station from 4th & King in Central Subway, Mondays through Fridays, 6 a.m. to midnight every 10 minutes and Saturdays and Sundays, 8 a.m. to midnight every 12 minutes.  
The K Ingleside will now travel between Balboa Park and Embarcadero Station. Customers using Embarcadero & Folsom, Embarcadero & Brannan and 2nd and King platforms should transfer to the N Judah at Powell Station or 4th & King.
Watch the new Muni Metro service map animations.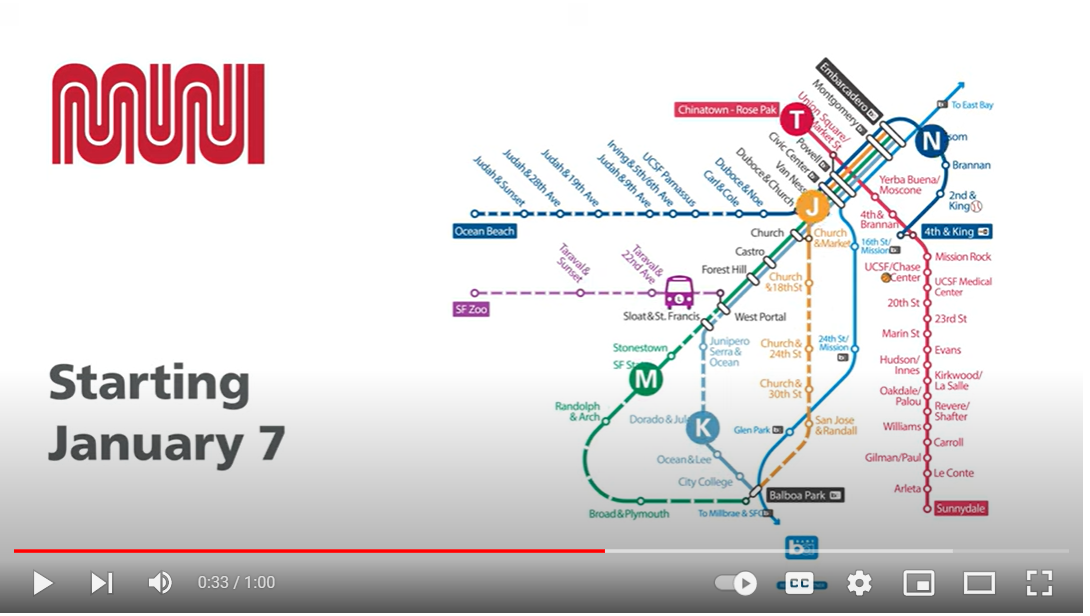 The following bus service changes also start this Saturday:
Customers traveling to stops along the Embarcadero or the baseball stadium at 2nd & King should use the N Judah.
Customers going to Sunnydale should catch the new T Third at the new Union Square/Market Street Station.
Watch how to get around with our video, Connecting Communities: How to Navigate the Central Subway.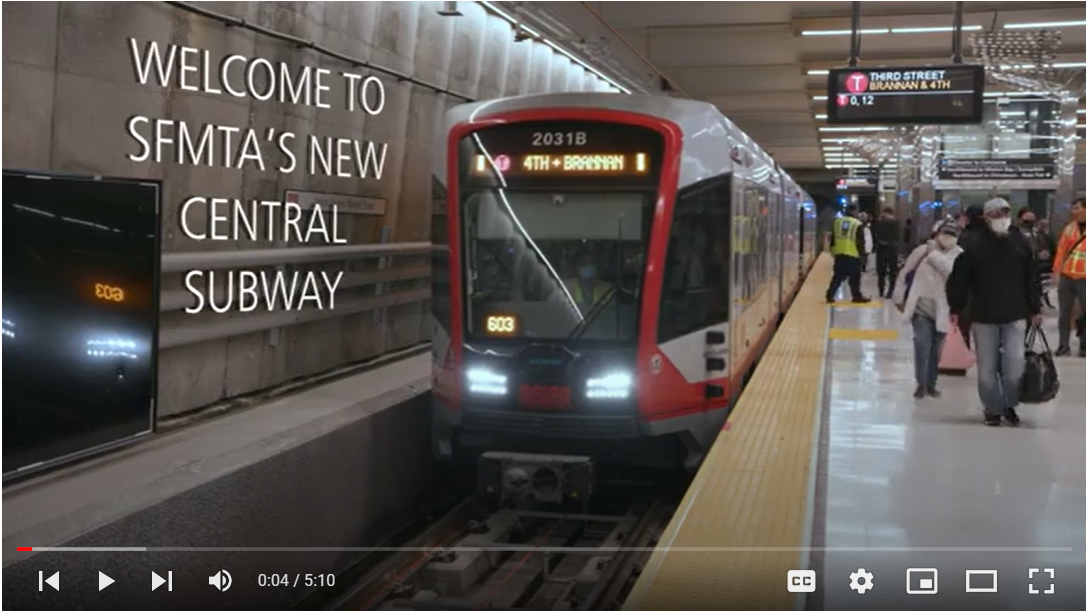 For more travel and connections tips read our Frequently Asked Questions.
The new Central Subway tunnel runs underneath the Market Street subway, which means the stations are deeper and have very long escalators – the longest in the United States west of the Mississippi. There are also two glass elevators at each station from street level to concourse level and from concourse level to platform level for accessibility.
At Union Square/Market Street Station, the elevators are in the center of the concourse with their own fare gates.
MuniMobile and Lifeline customers may use any of the wide fare gates at the Union Square/Market Street Station – at the Geary escalators, the Ellis escalators or the elevators in the center of the concourse.
WiFi Connectivity in the New Subway Stations
All three new Central Subway underground stations are equipped with WiFi, and cellular service will be set up soon. To connect to the free, open WiFi network, open your phone's WiFi settings and select #SFWiFi and enjoy connectivity on all station platforms and concourse levels.
To report WiFi connectivity issues please take note of the exact location in the station where the signal is low or nonexistent and call 311 You can also write to us here with any feedback or questions.
Enjoy your ride on Muni!