SF's First Forward-Looking 'Protected Intersection' Now at 9th and Division
Thursday, December 22, 2016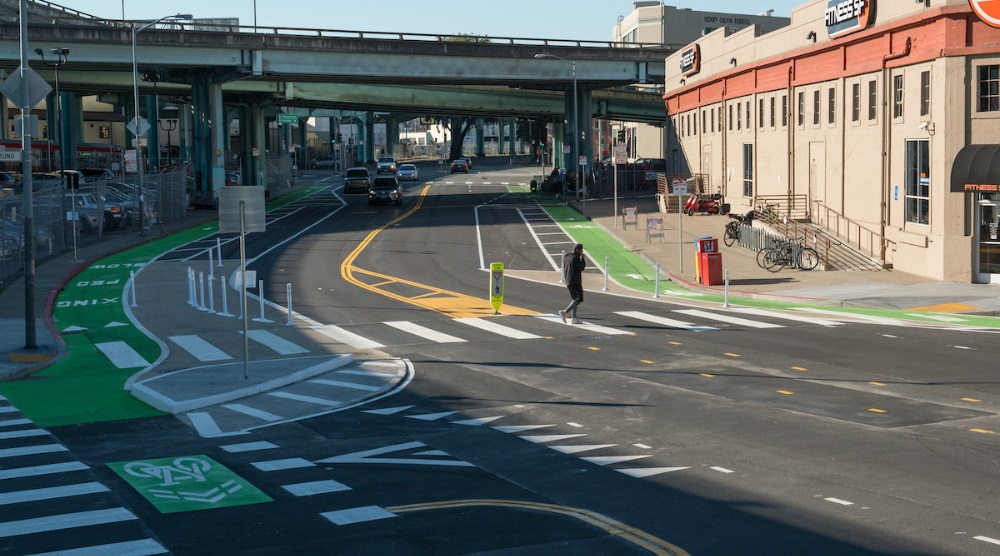 The newly upgraded intersection of 9th and Division streets, looking west down Division.
San Francisco's first "protected intersection" is ready for a spin at 9th and Division streets.
Protected intersections use simple design concepts to make everyone safer. Instead of requiring people driving and biking to look over their shoulders for one another, traffic movements are arranged so that everyone can see what's going on by simply looking forward.
We were thrilled to unveil this forward-looking design in San Francisco yesterday with Mayor Ed Lee and our partners at SF Public Works and the California Department of Transportation (Caltrans).
"The first 'protected intersection' is a step towards making San Francisco streets safer and accomplishing our Vision Zero goal of reaching zero traffic deaths," said Mayor Lee. "This project is an example of how we can target our engineering investments and construct innovative, high-quality infrastructure that will create safer streets for all San Franciscans."
The protected intersection treatment has been used in other cities in the U.S. and other countries.
Under this configuration, features such as concrete islands placed at the corners slow turning cars and physically separate people biking and driving. They also position turning drivers at an angle that makes it easier for them to see and yield to people walking and biking crossing their path.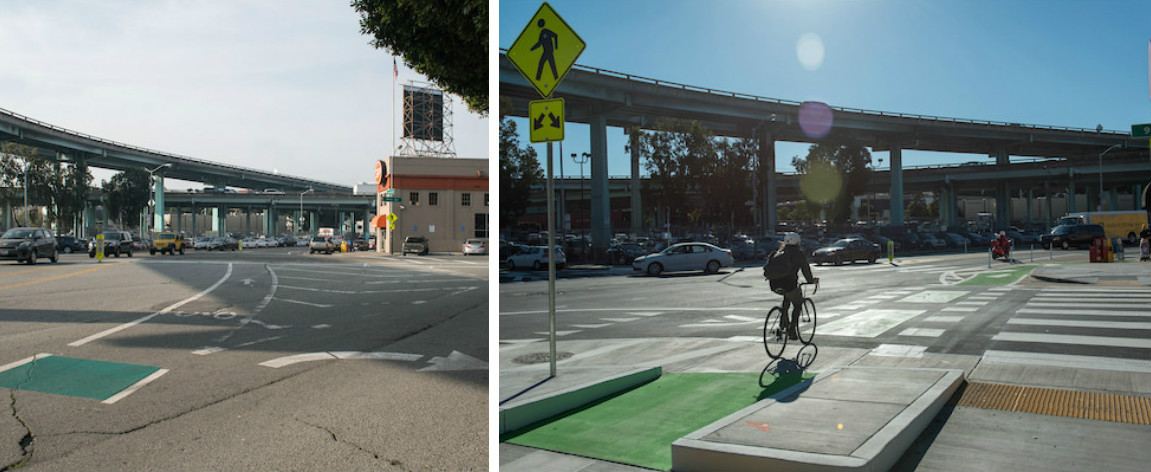 Ninth and Division, looking from the northeast corner, before (left) and after (right).
The need for this design at 9th and Division was clear. The intersection has a history of traffic crashes, with a pattern of right-turning drivers hitting people biking.
Division is also a key route for people to get to destinations like the Caltrain Station, AT&T Ball Park, and the SoMa and Mission areas. More than 200 people bike through this intersection in the morning rush hour, making up 25 percent of all traffic.
We added a variety of protected intersection features to make 9th and Division safer and more predictable, and there'll be more in the coming months. Learn more about the improvements in our previous blog post.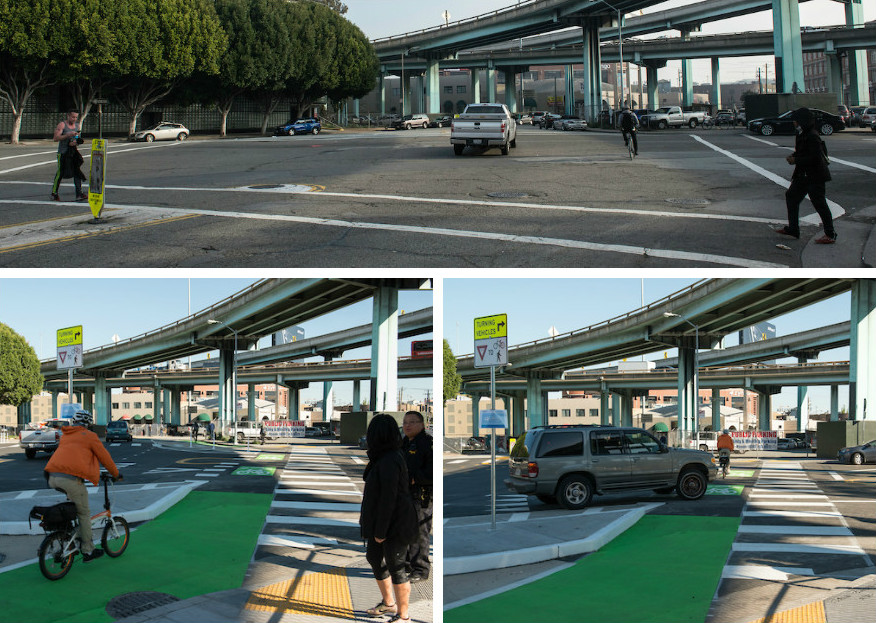 Ninth and Division, looking from the southwest corner. Top: The intersection before the upgrades. Bottom: New concrete islands cause a driver to turn at a sharper angle to better see a man bicycling across the intersection.