This Weekend: A Celebration of Taiwanese-American Culture and a Mother's Day Rose Show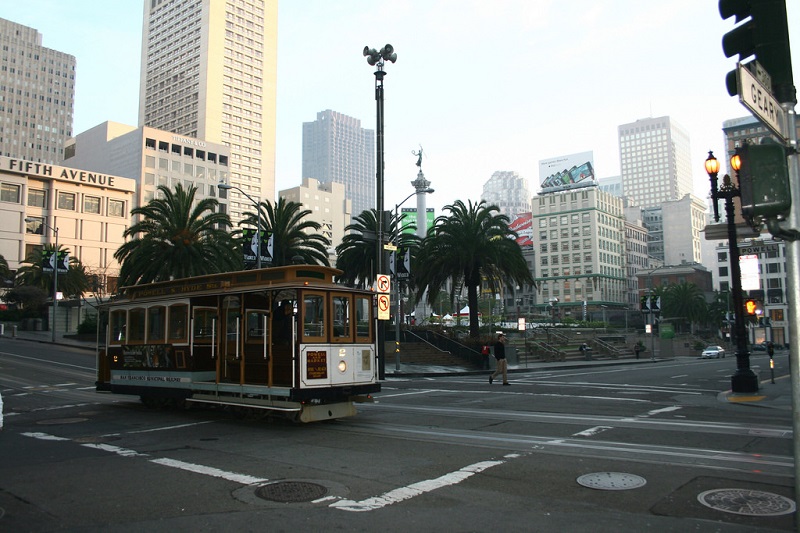 Grab a ride on one of San Francisco's historic cable cars to the Taiwanese-American Cultural Festival at Union Square this Saturday. Photo: Prayitno/Flickr
Taiwanese-American Cultural Festival
Saturday, 10 a.m. to 4 p.m.
Union Square
Union Square will host the annual Taiwanese-American Cultural Festival this Saturday, May 12. Enjoy delicious Taiwanese cuisine and live performances by Taiwanese-American performers while learning more about the history of Taiwan and Taiwanese-Americans in the Bay Area. The festival will feature exhibits showcasing Taiwanese arts, culture and even the latest in technology.
---
How to Get There on Muni: Riders may take any Muni Metro line to Powell Station, any Market Street bus route as well as the Powell/Hyde, Powell/Mason Cable Car lines, F Market and Wharves Line, 8 Bayshore, 27 Bryant, 30 Stockton, 38 Geary/38R Geary Rapid, 45 Union/Stockton or 76X Marin Headlands Express routes close to the event at Union Square.
Muni Service Notes: There are no planned service changes for this event. Muni routes in the area may see increased ridership and possible slight delays.
Mother's Day Rose Show
Sunday, 12:30 to 4 p.m.
Golden Gate Park
The San Francisco Rose Society continues its tradition of an annual Mother's Day Rose Show for a 77th year this Sunday, May 13, at the Hall of Flowers in Golden Gate Park. Award-winning garden roses of various types will be on display in the exhibition hall as well as rose arrangements and there will be a rose photography show and competition. There will, of course, also be rose bouquets available for purchase so be sure to bring your mom and show her some love with an assortment of beautiful flowers.
How to Get There on Muni: Rose enthusiasts can take the N Judah Line as well as the 5 Fulton, 7 Haight/Noriega, 21 Hayes, 28 19th Avenue, 29 Sunset, 31 Balboa, 33 Ashbury/18th Street, 43 Masonic, or the 44 O'Shaughnessy routes to the park.
Muni Service Notes: There are no planned service changes for this event. Muni routes to and from Golden Gate Park may see increased ridership and possible delays.
Reminder of Weekend Closures
Early Closures of Twin Peaks Tunnel: Preparatory work inside the Twin Peaks Tunnel ahead of the summer closure continues this weekend between Church and West Portal. Stations will close early on Friday and Saturday nights to provide crews extra time to work inside the tunnel. Buses will run in place of the K, L and M lines. K, L, and M subway service will resume at 9 a.m. on Saturday and Sunday morning.
"On Tap" gives you a heads up about the big events in town and what Muni routes and lines will get you to the party. Look for this feature to be posted usually on Wednesdays for a look ahead to the weekend. Check out our Weekend Traffic & Transit Advisory for more details.