This Weekend: Giants FanFest and Chinese New Year Flower Festival
Wednesday, February 7, 2018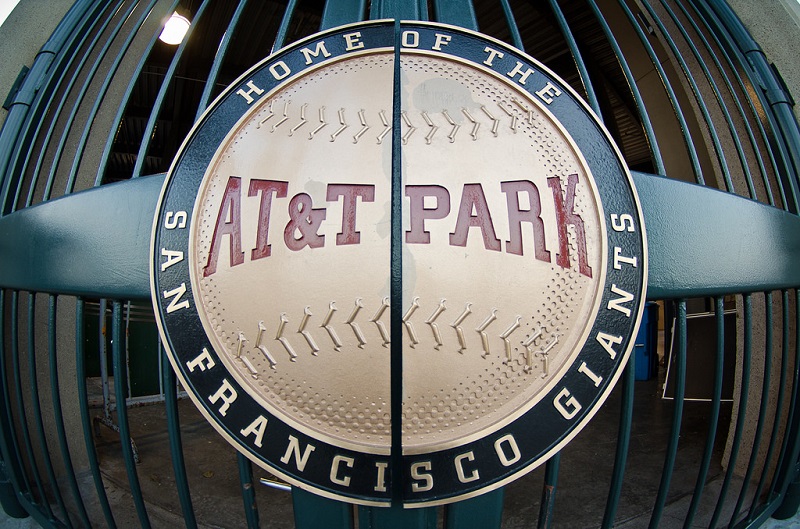 Come on down to AT&T Park for Giants FanFest this Saturday! Photo: John Pastor/Flickr
Giants FanFest 2018
Saturday, 10 a.m to 3 p.m.
AT&T Park
With the 2017 season now a distant memory, Giants fans can rejoice in the knowledge that the 2018 season is almost upon us. The Giants KNBR FanFest is this Saturday -- just weeks before the start of Spring Training -- and fans from across the area are invited to AT&T Park for the fun. Fans will have opportunities to meet players, coaches, alumni and other VIPs who will be signing autographs at various locations throughout the ballpark, chances to walk on the field, and find hidden gems of the park such as The Garden located behind the centerfield wall. Concession stands throughout the ballpark will also be open during the event.
How to Get There on Muni: Giants fans may take the E Embarcadero, the K Ingleside/T Third or N Judah lines, as well as the 8 Bayshore, 10 Townsend, 30 Stockton, 45 Union/Stockton, or 47 Van Ness routes to the ballpark.
Muni Service Notes: There are no planned service changes for this event, however, all lines to and near the ballpark may see some crowding and possible delays due to increased ridership. Pedestrian and vehicular traffic in the area is also expected to increase.
Chinese New Year Flower Fair
Saturday & Sunday, various times
Grant Avenue in Chinatown
On the weekend before Chinese New Year Day, the Chinese Flower Market Fair in Chinatown will kick off the festivities for Lunar year 4716, better known as the Year of the Dog. This two-day event is a great place to come to purchase fresh flowers, fruits, and candies. Both days will also feature acrobats, folk dancers and opera as part of the celebration.
---
How to Get There on Muni: Riders may take the 1 California, 8 Bayshore, 10 Townsend, 12 Folsom/Pacific, 30 Stockton, 41 Union, or 45 Union/Stockton routes to Chinatown.
Muni Service Notes: The 10 Townsend and 12 Folsom/Pacific will be re-routed. Due to street closures on Grant Avenue from Clay Street to Broadway, pedestrian and vehicle traffic congestion is expected to be heavy on surrounding streets. Please plan ahead, add extra travel time and utilize alternative routes to avoid delays.
"On Tap" gives you a heads up about the big events in town and what Muni routes and lines will get you to the party. Look for this feature to be posted usually on Wednesdays for a look ahead to the weekend. Check out our Weekend Traffic & Transit Advisory for more details.