This Weekend: Glen Park Festival
Wednesday, April 25, 2018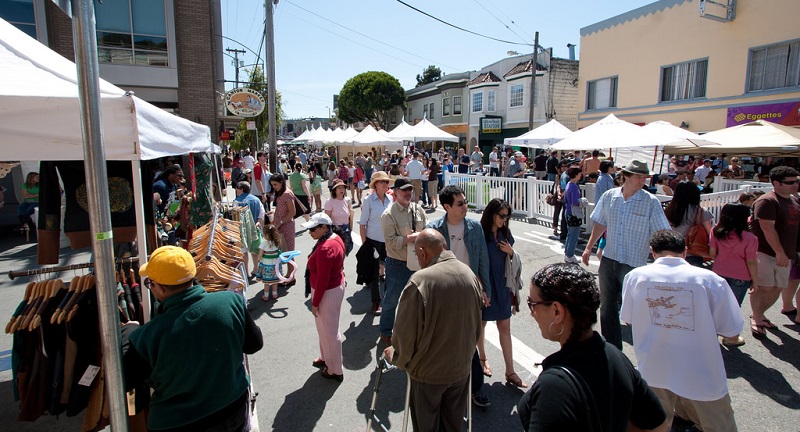 The Glen Park Festival is always a lively scene with music, food, friends and family. Photo: moppet65535/Flickr
Glen Park Festival
Sunday, 10 a.m to 4 p.m.
Glen Park
It could be argued that the first all-neighborhood gathering occurred as long ago as 1911, while the official incarnation of the event was in 1997. Since that time, the Glen Park Festival has grown from an impromptu gathering of neighborhood residents in a folksy, spontaneous get-together to a well-oiled machine that brings a community together to celebrate its collective talents in a day of music, art, dancing and food. The festival not only celebrates the spirit of this San Francisco neighborhood, but it helps raise money for children's programs based in Glen Park. 
---
How to Get There on Muni: The J Church, 23 Monterey, 35 Eureka, 36 Teresita, 44 O'Shaughnessy, and 52 Excelsior will get you close to all the festivites.
Muni Service Notes: The 35, 36, and 43 will see reroutes in the area of the event. Service in the area may experience higher than usual ridership and minor delays.
Reminder of Weekend Early Closures of Twin Peaks Tunnel: Preparatory work inside the Twin Peaks Tunnel ahead of the summer closure continues this weekend. Stations will close early on Friday and Saturday nights to provide crews extra time to work inside the tunnel. Buses will run in place of the K, L and M lines. K, L, and M subway service will resume at 9 a.m. on Saturday and Sunday morning.
"On Tap" gives you a heads up about the big events in town and what Muni routes and lines will get you to the party. Look for this feature to be posted usually on Wednesdays for a look ahead to the weekend. Check out our Weekend Traffic & Transit Advisory for more details.