Mason Cable Car Bus Substitution: September 21-30, 2018
Service Affected
Transit
Weekend Traffic and Transit Advisory
As part of the Cable Car Gearbox Rehabilitation Project, the Powell/Mason Cable Car will be temporarily replaced by a free shuttle bus. The shuttle bus will serve stops north of Washington. Transfer between the Powell/Hyde line and the Mason Shuttle Bus at Washington & Powell. In North Beach, the first stop is a temporary stop at Taylor & Francisco.
Note
Though the Mason Shuttle Bus is free, regular Cable Car fares apply to the Powell/Hyde line.
Shuttle Map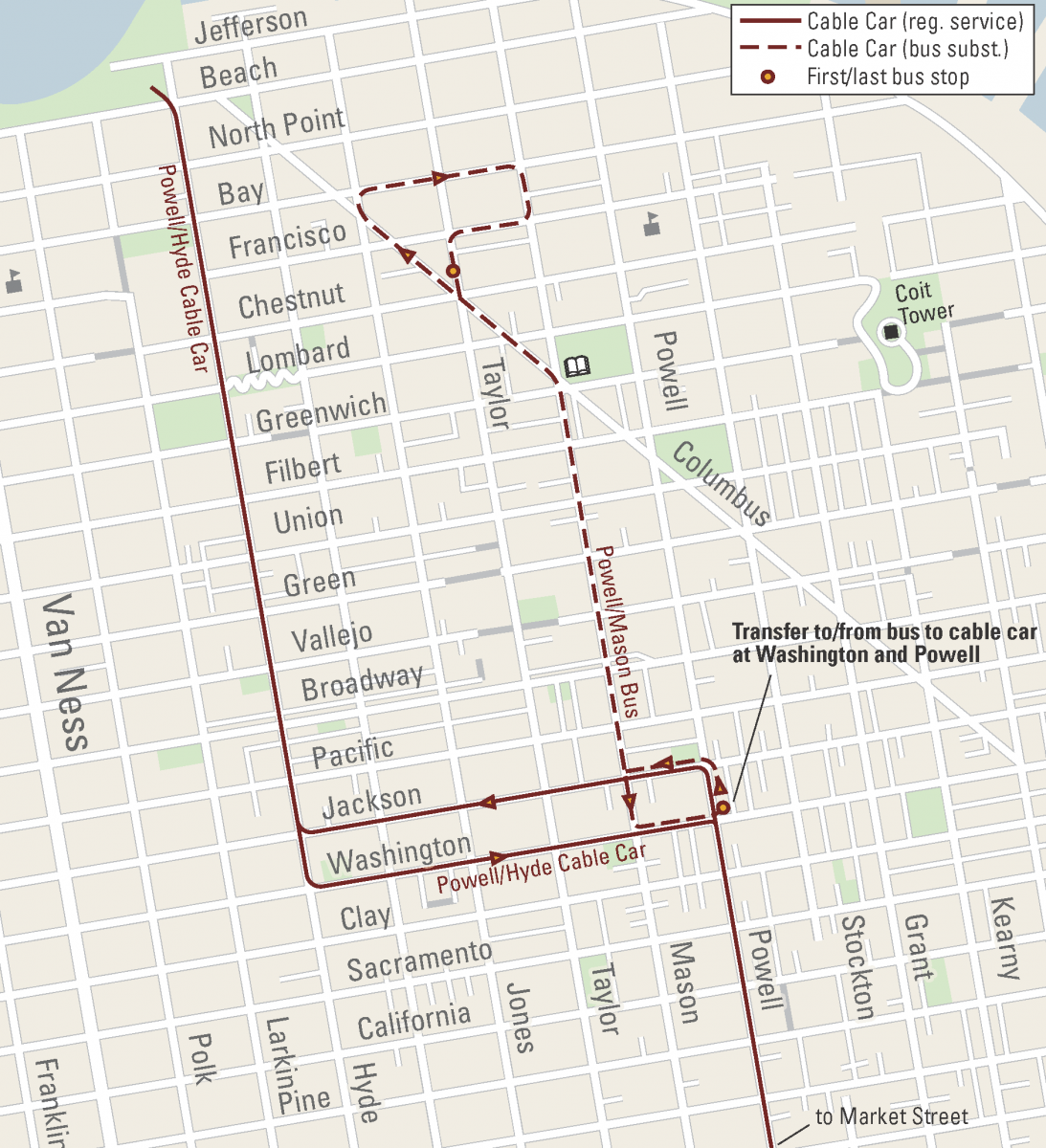 Click on the map for the larger version.
Contact
Call 311 within San Francisco; TTY 415.701.2323