Chinatown Connects to Muni Metro
Thursday, November 3, 2022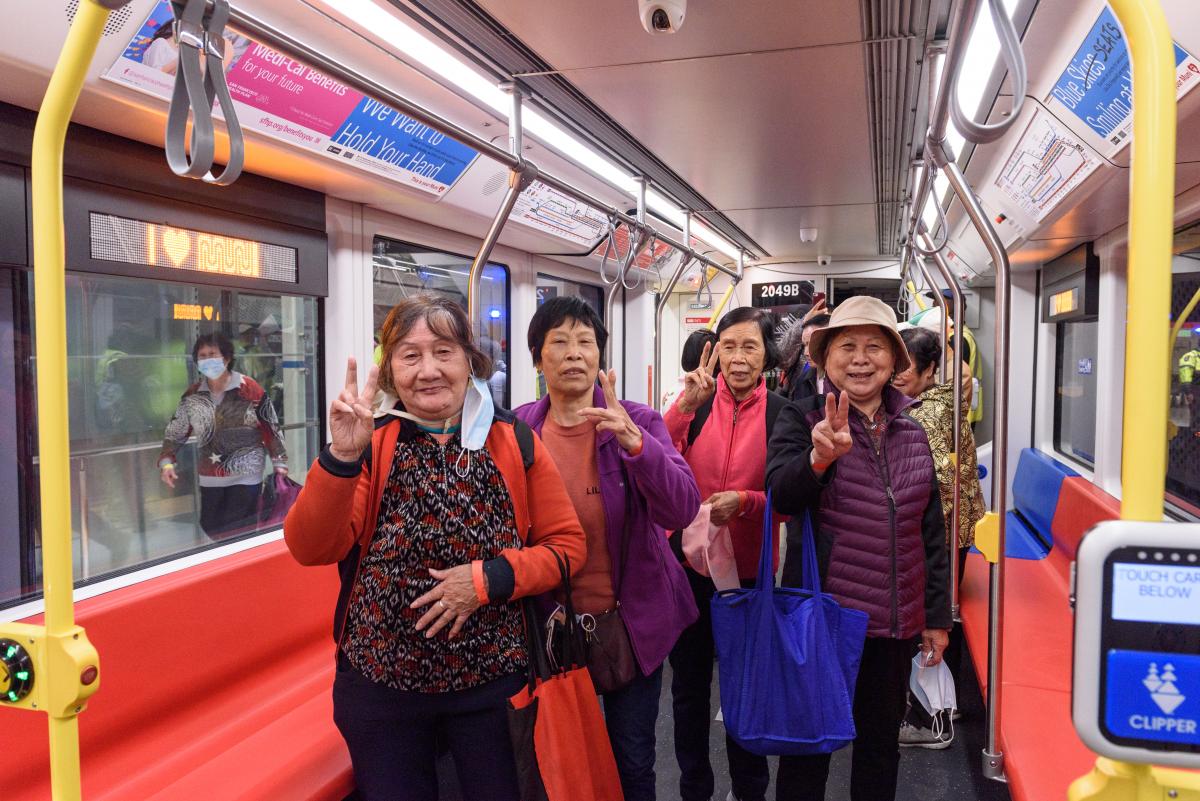 With the completion of Central Subway, customers will be able to ride the T Third Muni Metro all the way from Visitacion Valley to Chinatown.
Starting November 19, when Muni Metro riders can first take Central Subway's special weekend service to Chinatown, prepare to spend the day in Chinatown enjoying all its sights, sounds and flavors. There is so much to explore in the largest Chinatown outside Asia!
Tourist attractions include the Dragon's Gate, Old St. Mary's Cathedral and Portsmouth Square, the site of San Francisco's original customs house where today, members of the Chinese community spend the days singing or playing mahjong, a traditional and very popular tile-based game.
Fans of Amy Tan's novel, The Joy Luck Club, can meander the streets of Chinatown searching for the places where her story unfolds. On Wavery Place you can visit the First Baptist Church where the four mothers in the story meet to play mahjong.
Muni Metro customers will find a seemingly endless array of Chinese grocery stores along Stockton Street, with staples like dried fish, assorted teas and unique fresh fruits and vegetables. Dine-in and take-out dim sum restaurants are also abundant, offering sweet and savory treats like dumplings, custard cakes, assorted bao and sesame balls. Don't forget to stop by Chinatown's famous Golden Gate Fortune Cookie Factory!
Traditional tea tastings at the local tea houses, nail spas and cocktail lounges invite visitors to stay a while longer.
Along Grant Street, where traditional red lanterns hang above the street, souvenir shops abound for visitors to take home a little bit of the Chinatown experience. Connect to Chinatown when you hop on Central Subway's special weekend service starting Saturdays and Sundays, November 19, from 8 a.m.-12 a.m.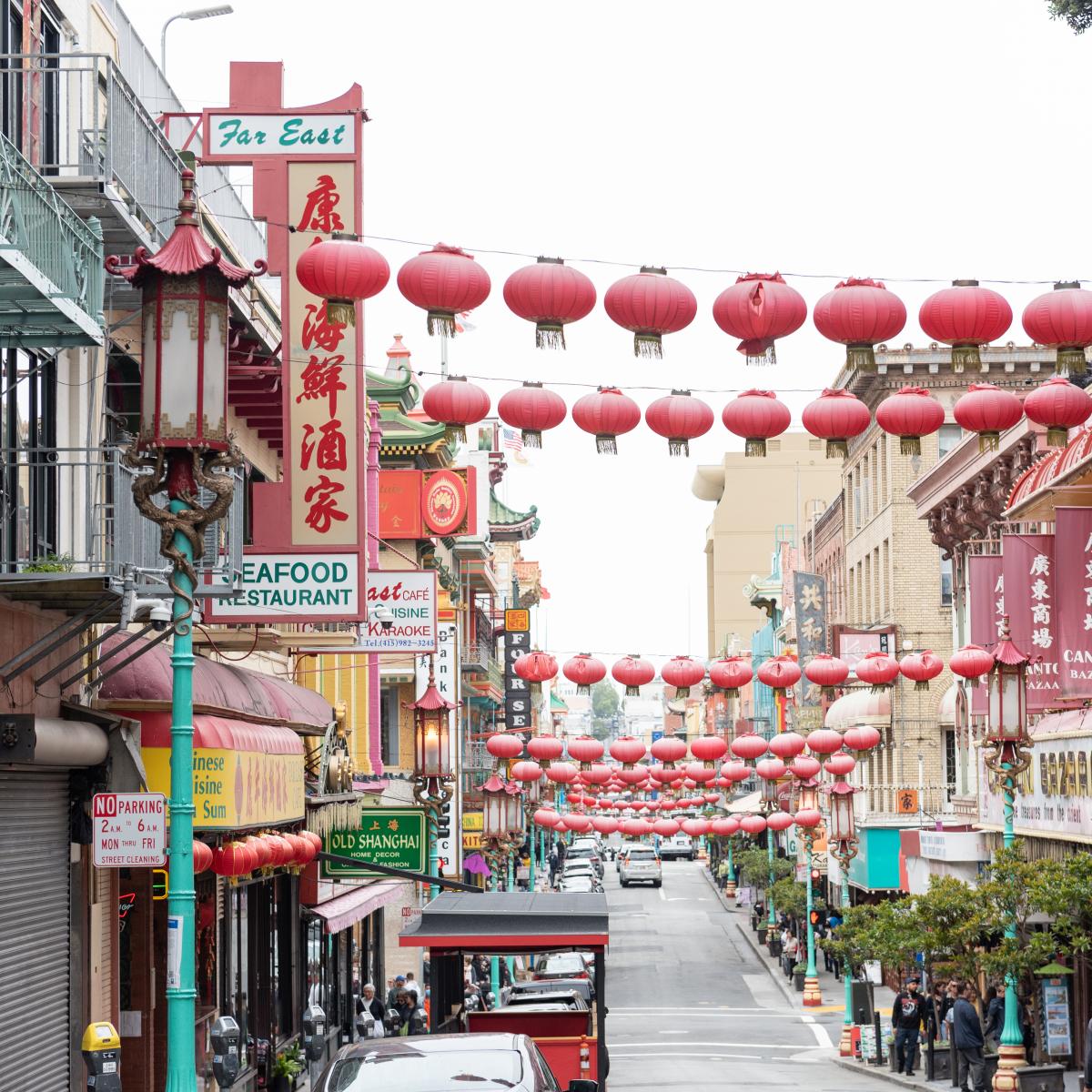 Traditional Chinese red lanterns decorate Grant Avenue in Chinatown, The heart of San Francisco's vibrant Chinese community.
Chinatown is a very popular place to visit in San Francisco and nearby Muni routes include:
1 California

,

2 Sutter

,

5 Fulton

,

5R Fulton Rapid

,

6 Haight/Parnassus

,

7 Haight/Noriega

,

8 Bayshore

,

8AX Bayshore A Express

,

8BX Bayshore B Express

,

9 San Bruno

,

9R San Bruno Rapid

,

12 Folsom/Pacific

,

21 Hayes

,

30 Stockton

,

31 Balboa

,

38 Geary

,

38R Geary Rapid

,

39 Coit

,

45 Union/Stockton

, and

91 3rd Street / 19th Avenue Owl

. These bus routes are free for all youth under 18 and $2.50 for adults for a single ride using MuniMobile or your Clipper card.

California Cable Car

,

Powell/Hyde Cable Car

, and

Powell/Mason Cable Car

. Cable Cars run from 8 a.m. to 5 p.m. Daily, for Adults and Youth from ages 5-18 it is $8.00 for a single ride, seniors or people with disabilities ride for $4.00, and youth 4 and under ride for free.