New Muni Metro Station Opens in the Heart of Union Square
Tuesday, November 8, 2022
Central Subway special weekend service will be running just in time for the holiday lights at Union Square
The new Central Subway Union Square/Market Street Station puts Muni customers in the heart of historic San Francisco, beneath Union Square Plaza at Geary and Stockton streets – open just in time to enjoy Macy's famous holiday window displays and ice skating on the plaza.
Surrounding the Square, visitors can access world-class shopping from some of the most coveted names in fashion and jewelry. Travelers will be steps away from several big-name and boutique hotels. Quaint locally owned cafes, delis, restaurants and bars nearby offer a wide variety of cuisine from Asian to French to Irish, and beyond!
Barbary Coast Trail markers on the sidewalk will lead you on an odyssey through old San Francisco. Maiden Lane – a polite reference to the activities that once took place in the early days of the city – is now a stylish pedestrian promenade only half a block north of the new station entrance on Geary and Stockton streets. Take a stroll and you'll even see one of Frank Lloyd Wright's buildings there.
Architecture buffs will find even more to explore around Union Square, where the skyline is sprinkled with Beaux-Arts, Chicago style, Art Deco, Futurist, modern and contemporary construction.
A short walk further north leads to the famous Chinatown Dragon Gates on Grant Street, marking the entrance to the neighborhood where San Francisco's growth from tiny outpost to booming city began. Learn more about the destinations near Chinatown-Rose Pak Station.
Head to Powell Street, one block west of the Union Square/Market Street Station entrance and catch the Powell/Hyde or Powell/Mason Cable Car lines to ride America's only moving National Monument! Read more about San Francisco's cable cars and their unique history.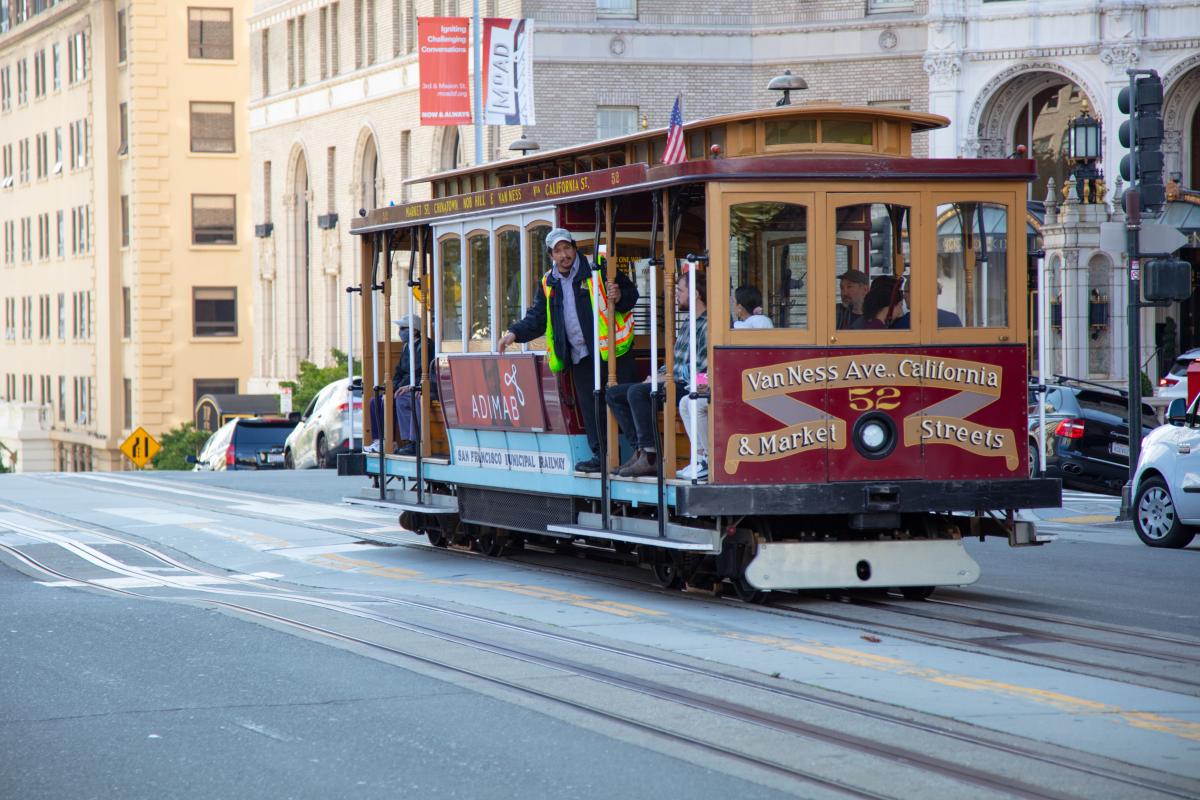 Historic cable cars run along Powell Street, next to Union Square.
Preview the new stations and connect to Union Square when you hop on Central Subway's special weekend service starting Saturdays and Sundays, November 19, from 8 a.m.-12 a.m.
T Third service between Chinatown-Rose Pak Station and Sunnydale starts January 7, 2023. Read more details on our service changes page.