Chinatown is Open For Business!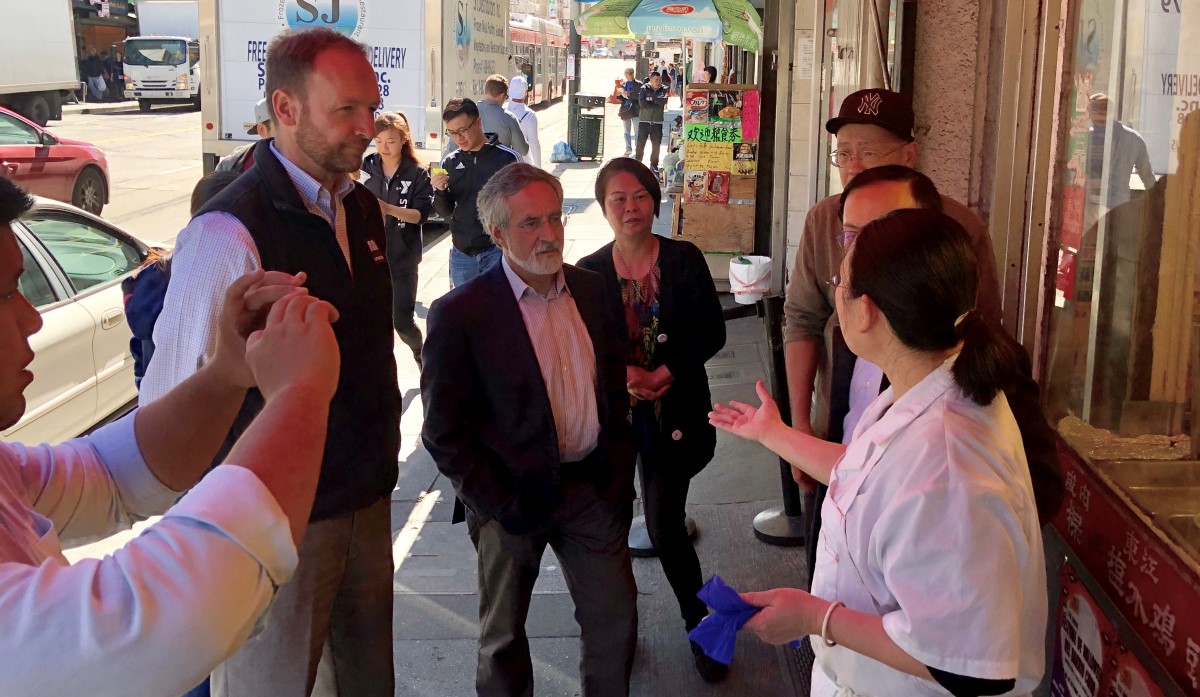 Last Friday, Supervisor Aaron Peskin and Interim Director of Transportation, Tom Maguire visited local businesses in Chinatown near the Central Subway construction. They thanked the merchants for their patience during the construction of the new station and listened to their concerns regarding the ongoing project.
After the successful reopening of lower Stockton earlier this year that allowed the 30, 45 and 8 buses to resume their quicker routes towards SoMa and the southeastern part of the city as well as the restoration of the sidewalk and traffic lanes on Stockton in Chinatown, construction impacts related to the Central Subway have continued to diminish.
On Friday's visit to Chinatown, Tom Maguire announced three big developments based on requests from merchants:
Parking will be restored to Stockton between Jackson and Washington this week.

The temporary bus stop at Stockton and Jackson will return to its original location at Washington this

fall.

The SFMTA will sponsor an advertising

campaign

around the city to remind people that "Chinatown is Open for Business."
A free shuttle to bring tourists to Chinatown is being

explored

to boost business.
The merchants we encountered were happy to hear the news and will continue to work with the SFMTA and Supervisor Peskin going forward but did express concern about the length of the construction project. 
Once in operation, the Central Subway will cut travel times in half along congested Stockton Street and 4th Street while enhancing connections to BART, Muni Metro and Caltrain. The route will move along 4th Street, through a tunnel near Harrison Street, beneath Market Street, and under Stockton Street to the intersection of Stockton and Washington streets. With stops in SoMa, Yerba Buena/Moscone Center, Union Square, and Chinatown, Central Subway will vastly improve transit access for the residents in areas of the city with limited transportation options.
We understand the impact this project has had on the Chinatown community and want to do everything we can to bolster business in one of San Francisco's most iconic and historic neighborhoods, so please rediscover Chinatown and take Muni while you're at it!