New Muni Service Changes Start Saturday, August 19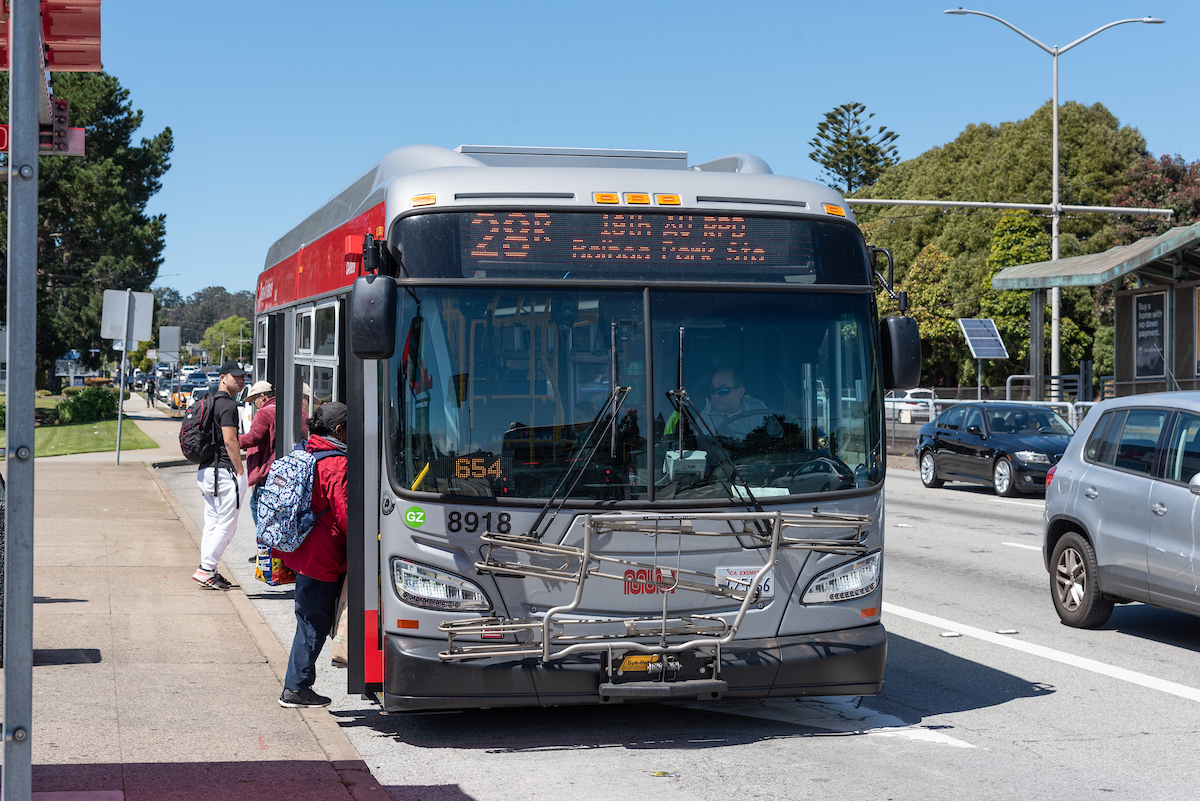 28R 19th Avenue will run on weekdays between 7 a.m. and 7 p.m. starting Monday, August 21. 
Back to School 
With SFUSD students returning to school August 16, many families who rely on Muni to get to school will see service increase after school as part of the new schedule. Because Muni vehicles often become crowded during morning peak hours and sometimes pass up stops when there is not enough room for more riders, families are encouraged to plan their trips ahead of time and hop on Muni early to make sure students get to school on time. 
With every public school in the San Francisco Unified School District being served by at least one Muni route, students can expect extra Muni service on the first day of the school this fall and continue providing service throughout the school year. While the Muni service changes won't be implemented until August 19, school tripper service will be offered starting August 16, the first day of school for SFUSD. To view which Muni lines, serve each school, visit SFMTA.com/Muni2School. 
28R 19th Avenue Rapid Service  
The return of the 28R 19th Avenue and the stop changes on the 29 Sunset is another highlight of the upcoming August 19 Muni service changes.  Muni will make changes to its service to address crowding and improve travel times. School tripper service will start on August 16 to coincide with the first day of school for SFUSD.  
The restoration of the 28R 19th Avenue Rapid line will address crowding that riders on the 28 19th Avenue bus currently experience. The 28R 19th Avenue Rapid will run every 12 minutes on weekdays between 7 a.m. and 7 p.m. Combined with the 28 19th Avenue, service on the corridor will be every six minutes.  
The 28R 19th Avenue Rapid will run on a modified route that ends at the Daly City BART station, rather than at the Balboa Park BART station as it used to. The new route will include the same 28R 19th Avenue stops from 19th Avenue at Holloway Ave north, but after serving the 19th & Holloway stop, the bus will go directly to the Daly City BART. View the modified route map in a video. While the new 28R 19th Avenue will not provide service to stops on Arch or Alemany, it will provide a more direct route to BART for people along the 19th Avenue corridor. Riders along the Alemany corridor going to the Balboa Park BART station can continue to use the 54 Felton.  
Highlights for the August 19 Service Changes 
As part of the 29 Sunset Improvement Project, 11 stops will be removed in each direction on the 29 Sunset to improve reliability and make the 29 quicker. The 29 Sunset's northern terminal will also change from Baker Beach to 25th Avenue and California Street after 10 p.m. Though some customers may need to start using a different stop, the route will be faster, more reliable and less crowded. The new night-time terminal will affect the following stops: Bowley Street at Lincoln Boulevard, Bowley Street at Gibson Road, Lincoln Boulevard at Bowley Street and 25th Avenue at El Camino Del Mar. Riders boarding at these stops and traveling south will need to wait for the operator's layover at California. 

With the return of the 28R 19th Avenue Rapid, the 28 19th Avenue will see a decrease in weekday frequency from every 10 minutes during morning and evening peaks to 12 minutes all day. However, combined weekday frequency with the 28R 19th Avenue Rapid will be every six minutes on shared stops along the corridor. 

To address crowding on the 14R Mission Rapid during the early morning and afternoon school hours, more frequent morning service will start at 6 a.m. and service for students departing schools will ramp up around 2 p.m. 
We're also prioritizing safety on Muni. If you experience or witness customer or operator harassment on Muni, report it directly to the SFMTA by calling 311 or using the 311 mobile app or the Muni Feedback form (SFMTA.com/MuniFeedback).