Weekend Sunset Tunnel & Chinese New Year Run
Wednesday, February 24, 2016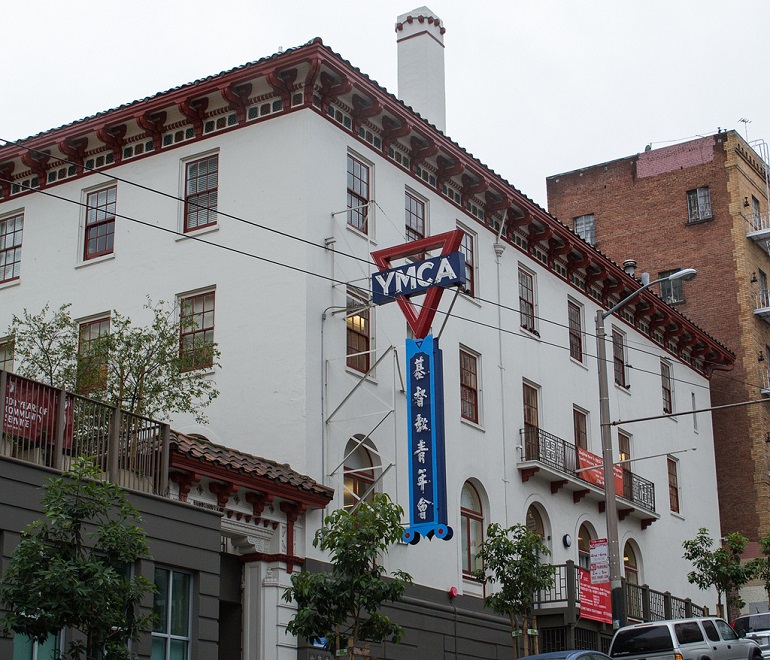 The Chinatown YMCA on Sacramento Street on December 21, 2012. Photo credit: Don Barrett/Flickr.
Construction Alert:
Sunset Tunnel construction work will resume this Friday beginning at 8 p.m. and will run until 3:30 a.m., Monday. During tunnel work, bus shuttles will provide N Judah Line service between Duboce Avenue and Church Street and Ocean Beach.
Starting this Monday as part of the Balboa Park Station Area and Plaza Improvements project, the eastbound bus stop located across the street from the Balboa Park BART Station will be temporarily relocated which will affect the 8 Bayshore, 8BX Bayshore Express, 43 Masonic, 54 Felton, 88 BART Shuttle, and 91 Owl routes. For complete details on the temporary stop relocation, visit our service alert page.
Event:
After last weekend's crowd pleasing Chinese Year New Parade, we're running back to Chinatown for the last of the local Chinese New Year traditions. If you're feeling fit enough and want to support a worthy cause this Sunday morning, then join up with a couple thousand of your closest friends as you run, jog, or even walk through some of SF's most scenic streets.
YMCA Chinese New Year Run
Sunday, 8 a.m.
Chinatown
Now in its 38th year, the Chinese New Year 10K/5K Run benefits the Chinatown YMCA Community Center, which serves more than a thousand youth and families of the surrounding neighborhoods.
Beginning at Sacramento and Grant streets, the race will take runners, joggers, and walkers along a scenic route through Chinatown, into North Beach, out along The Embarcadero, and then back into Chinatown to the finish line on Kearny Street between California and Sacramento streets.
Runners, walkers and supporters can help ease traffic congestion by utilizing Muni service on the 1 California, 8 Bayshore, 10 Townsend, 12 Folsom/Pacific, 30 Stockton, 39 Coit, and 45 Union/Stockton routes as well as the California Cable Car Line.
Muni service note: the 10 Townsend and 12 Folsom/Pacific routes will have re-routes. The 1 California, 8 Bayshore, 30 Stockton, 39 Coit, 45 Union/Stockton routes and the California Cable Car Line may see minor delays near the race course.
Winter Storm Information:
The Department of Emergency Management has prepared a Comprehensive Guide to Everything El Niño in order to prepare and assist people on what to know and what to be aware of during the storms. We've been preparing for months and know you'll want to plan your trip before you head out into inclement weather. Sign up for Muni Alerts to get real-time service updates on your most used Muni routes and lines.
On Tap for next weekend: Sunset Tunnel work continues.
"On Tap" gives you a heads up about the big events in town and what Muni routes and lines will get you to the party. Look for this feature to be posted usually on Wednesdays for a look ahead to the weekend.