The program is closed.
The San Francisco Municipal Transportation Agency (SFMTA) is a leader in providing and regulating environmentally sustainable transportation options, including the taxi fleet. Over 90% of vehicles in the taxi fleet are low-emission and play a critical role in meeting the city's ambitious climate goals of 80% of trips taken by sustainable means of travel by 2030 and zero emissions by 2050. In order to achieve our goals, the SFMTA's latest clean air taxi program as of May 2020 offers a rebate up to $11,800 per qualifying vehicle with a total of $250,000* in dedicated funding. Grant extends to end from September 31, 2021 to December 31, 2021.
The vehicle rebate is only eligible under the following conditions

:
Purchased by a current Active medallion holder, color scheme, or taxi driver with valid A-Card in good standing

New or used vehicles purchased on or after May 21, 2020 
Vehicle model year 2017 or newer 

Vehicle has been fully introduced into the taxi fleet and actively providing trips

Never owned

by other color scheme or medallion holders before.

Vehicle is properly transmitting trip data

Must place a grant sticker on the vehicle indicating this vehicle was funded by this grant (contact SFTaxi@sfmta.com for us to mail out the sticker)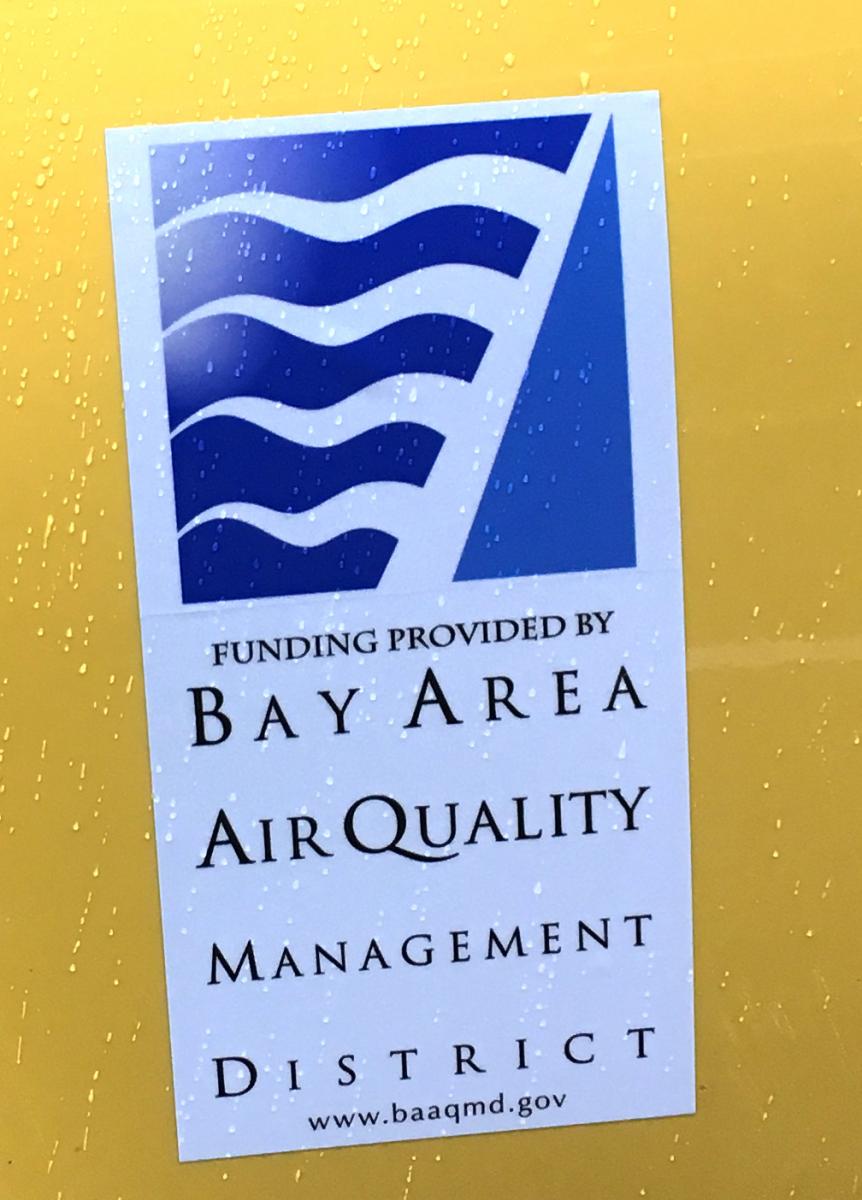 Grant sticker
The vehicle rebate amount is dependent on each vehicle type

:
Hybrid vehicle: 90% of the purchase cost, up to $7,700 maximum rebate 
All electric, compressed natural gas (CNG), or hydrogen fuel cell vehicle: 90% of the purchase cost, up to $11,800 maximum rebate 
* Grants disbursed on a first come first serve basis. 
To request a rebate, please provide the following documents:
Vehicle Registration (not temporary registration)

Copy of sales invoice or purchase order if from a dealer or auction, or deposited purchase check if from a private party sale 

(the payment or deposit must occur by the deadline of 12/31/2021)

Photos of the vehicle before and after the conversion to a taxi

Photos showing the grant sticker on the vehicle

For large cab company fleet purchases, a spreadsheet listing each vehicle's make, model, year, fuel type, VIN, and date vehicle was put in service as a taxicab
Please submit the information to mona.chiu@sfmta.com
This rebate is in addition to any existing federal, state, and local tax credits that may be available for such vehicles
.