12 Folsom-Pacific - Rincon Hill Extension
Background
In 2015, SFMTA staff developed the Rincon Hill Transit Study which outlined three alternatives to address transit needs for Rincon Hill residents.  The conceptual 11 Downtown Connector was proposed to provide access to North Beach, Mission Bay and Embarcadero Station for Rincon Hill residents.  However, feedback from Rincon Hill stakeholders and data from community surveys led us to identify a more effective way to provide the transit access and connections that staff heard as priority in the study and outreach process.  
Proposal
The new proposal consists of extending the 12 Folsom-Pacific SoMa segment to Rincon Hill via Folsom and Harrison Streets, providing Rincon Hill residents access to North Beach, SoMa and the Mission Districts.  The proposed 12 Folsom-Pacific extension will have the route continue eastbound on Folsom and will use both Main (northbound) and Spear (southbound) Streets to access Embarcadero Station and north to North Beach and Chinatown.   
To make this extension possible, SFMTA is considering two north of Market alignments.  Option A utilizes the transit-only lanes on Sacramento and Clay Streets to minimize traffic delay.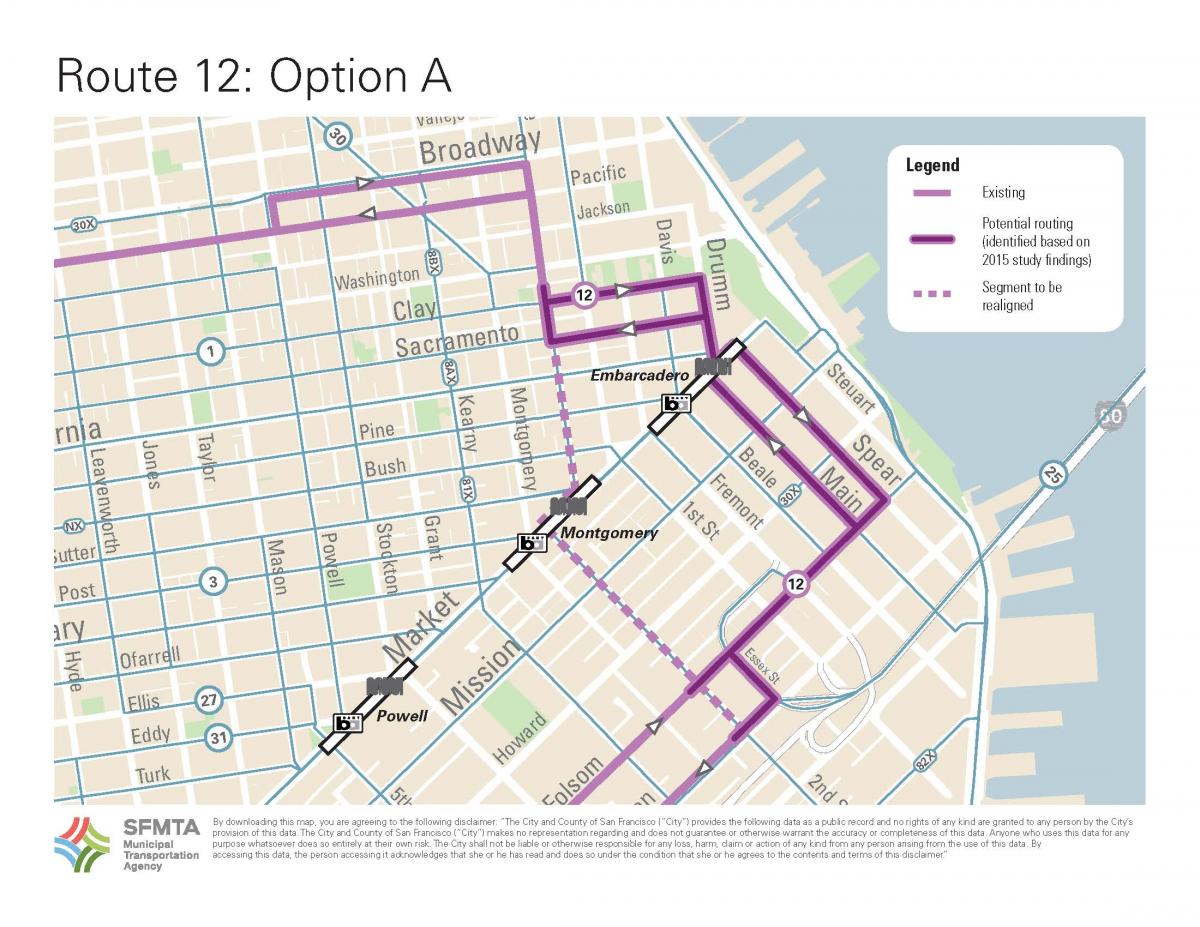 Option B maintains the same level of frequency on Sansome but adds potential travel delay due to the realignment.  Staff is working with the neighborhoods being affected by the change to determine which of these two alignments will work best for 12 Folsom-Pacific passengers.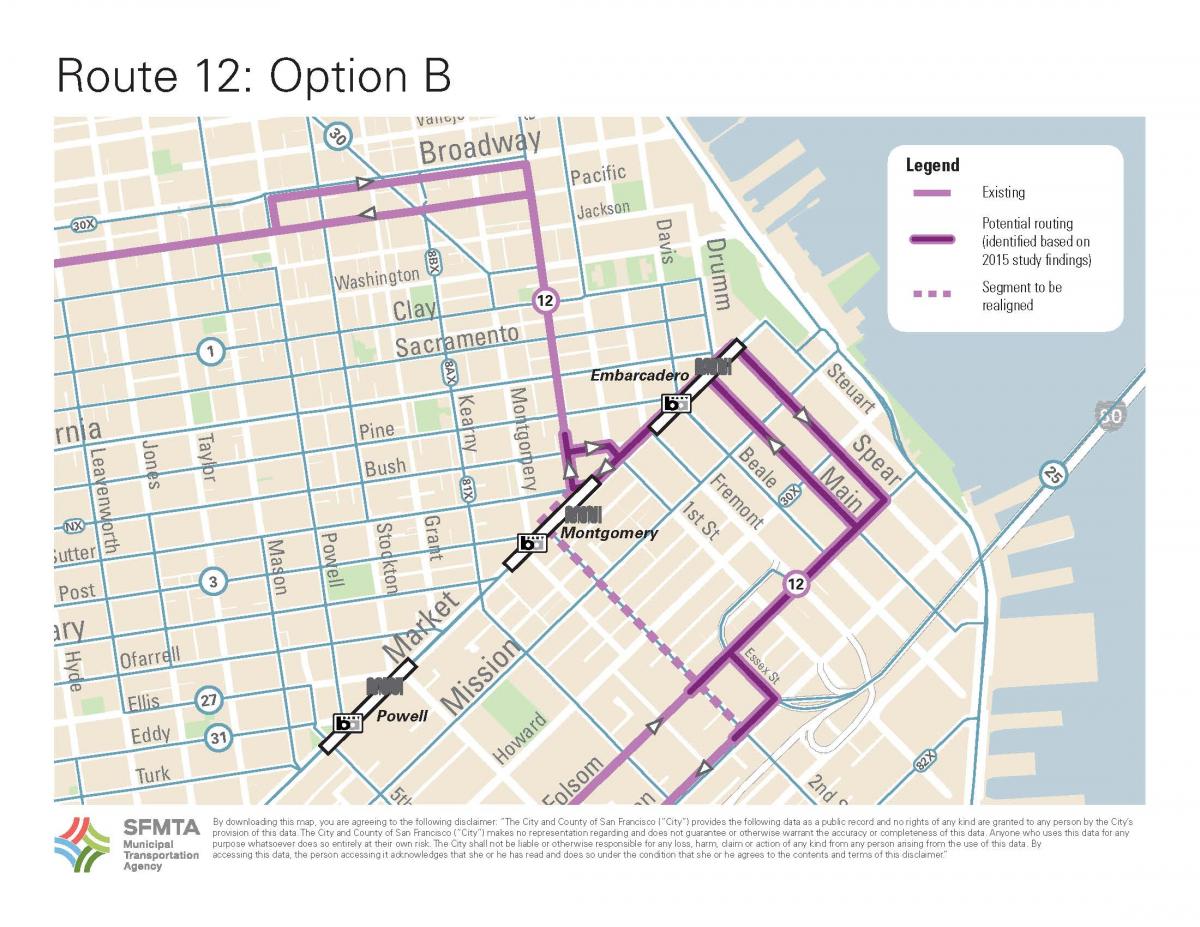 Bus Routes and Rail Lines