75 Years of Transit Photos at History Days
This Saturday and Sunday, March 2-3, 2019, we'll once again be participating in the annual San Francisco History Days event with a special exhibit of transit photos from 1903-1978. This free event draws thousands of visitors from across the region to the Old US Mint at 5th & Mission streets to take a deep dive into local lore and history.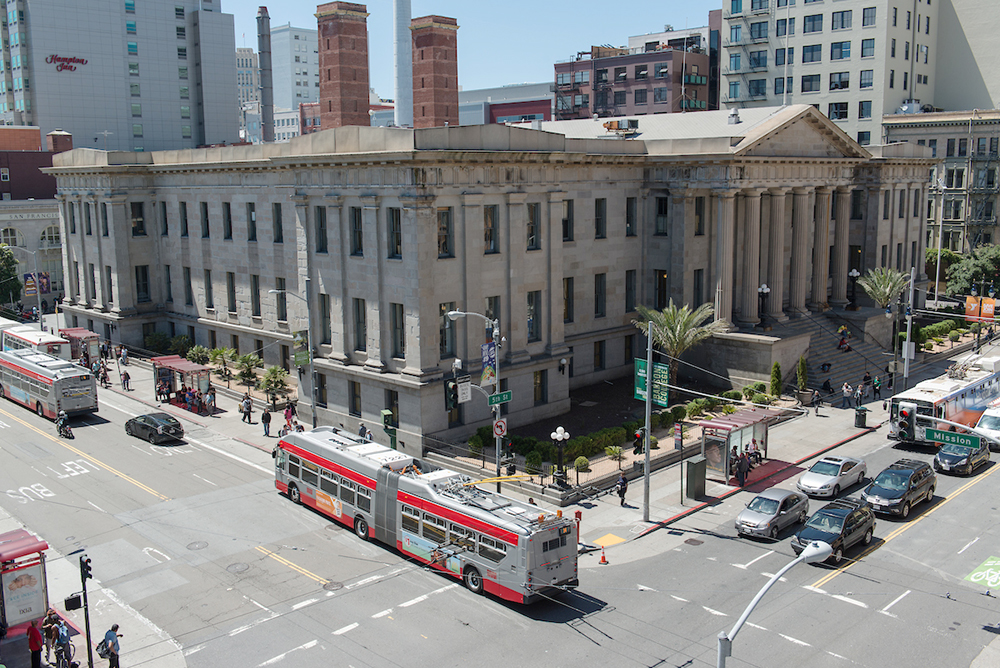 The Old Mint opened in 1874 and is one of the few downtown buildings to survive the 1906 Earthquake and Fire.
This year, we're celebrating the recent completion of a major archiving project and will be exploring the project, our preservation processes, and showing beautiful prints of some of our favorite archived photos.
Be sure to come out to History Days to learn more about our photo collections and the decade-long project to preserve and reformat over 20,000 transit photographs. The gallery below is just a sampling of some of the images preserved through this project to whet your appetite.
If you need more than just photos, History Days has a huge array of events, exhibitors, lectures, tours, talks, kids activities, film screenings and more!