Renewing San Francisco's Subway for the 21st Century
Thursday, January 14, 2021
The Muni Metro system operates underground from Embarcadero to West Portal in tunnels that were constructed between 50 to 100 years ago. Considering their age and history, SFMTA has undertaken a Subway Renewal Program to ensure that this vital segment of our transportation network is brought into a state-of-good repair.
The SFMTA kicked off the first part of the Subway Renewal Program during the current shutdown, which began as a result of the pandemic in March 2020. Work is underway to improve the reliability of the system and reduce disruptions for years to come. While we had hoped to complete all the near-term items we identified during our evaluation period by the end of 2020, designing and procuring some of the more complex elements is taking longer than expected. As a result, some of that initial work will continue even as service is restored.
Watch a video of ballast work on subway tracks in the Eureka Curve
The Subway Renewal Program lays out a systematic approach to capital upgrades over the next ten years, targeting a backlog of repairs on the most critical systems. This work will improve our subway's resilience and prepare it for the demands of the future. Additionally, the program provides a framework for future capital work by emphasizing continuous upgrades, as well as identifying replacement needs early and ensuring they are addressed promptly.  The critical subway infrastructure items we will replace over the next ten years include tangent (straight-line) track, crossover tracks and switches. We will also upgrade our electrical systems in the subway stations, enhance ventilation and replace and upgrade our automatic train control system. Long-awaited Wi-Fi connection inside the subway tunnel is already underway and is scheduled for completion prior to the subway reopening.
We will provide more information on future construction work as it becomes available. Stay tuned! 
Current Subway Work Details
The work of our engineering and maintenance teams on Subway Renewal includes:
Replacing defective splices on the overhead lines, installing new wire to reduce frequency of splices and redesigning support structures to optimize alignment, eliminating slow zones

Grinding rail to reduce wear on rolling stock, improve ride quality, and extend life of the rail

Spot-replacing track fasteners and rails in areas of higher wear and deterioration due to ground water

Replacing track switch machinery in the Muni Metro Turnaround area east of Embarcadero to ensure smooth operations at this critical junction

Replacing ballast in the

Eureka Curve Tunnel

to address rail stability and drainage issues
Upgrading Subway Lighting to allow for improved visibility during maintenance work and emergency response

Providing customer Wi-Fi access
Subway Work Timeline and Rail Service Return
The timing of rail service returning will align with the completion of safety and operational improvements inside the subway tunnel. The subway will operate initially with limited hours: underground service will stop and shift to bus shuttles at 8:30 p.m. for evening and late-night service due to anticipated low ridership and the need to complete the ongoing improvements of the renewal plan.
The T Third will be first the rail line to enter the subway at Embarcadero Station, once that location is operational, tentatively scheduled for January 23, 2021. The T Third line will operate on the surface between Sunnydale and the Embarcadero, where it will terminate, until full subway service can be returned.
In spring 2021, pending subway repairs and COVID-19 developments, we will extend the T Third rail service through the subway to West Portal and we restart the N Judah. We expect the K Ingleside, L Taraval and M Ocean View to remain as bus routes through the spring while we train more rail operators and complete the first phase of the L Taraval construction project.
We know many San Franciscans rely on our light rail service and we apologize for the inconvenience the continued closure of our rail system has caused. We are working hard to bring rail service back in better shape for a more comfortable and reliable ride. And, through our Subway Renewal Program, we're planning for more reliable rides in the long-run. We thank you Muni customers for your patience while we work to bring the system up to the standard you deserve.
For updates on rail recovery efforts, please visit SFMTA.com/RailRecovery.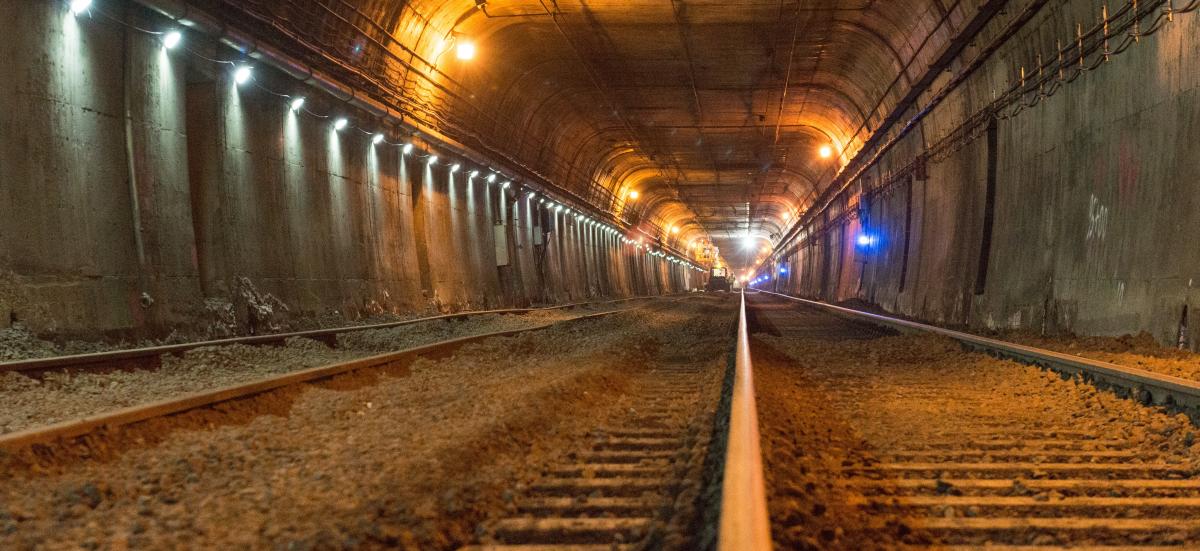 Track maintenance work being undertaken prior to the return of Muni light-rail to the subway