Download app from Apple App Store 
How to Pay by iPhone
1. Launch the app, then sign in, sign on as guest,  or register for an account.
2. Enter location, length of stay, and confirm details.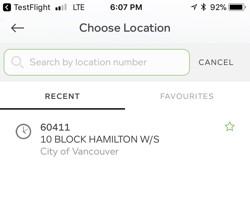 3. Select PAY & PARK.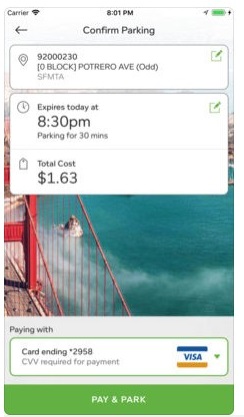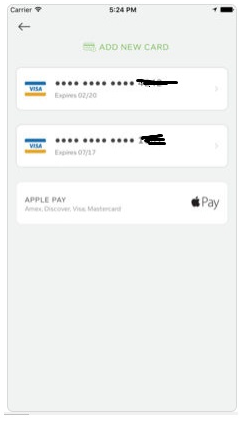 3. Note time remaining to extend parking if needed. Add new card or use Apple Pay.
Edits: Tap location, vehicle or cost information to jump back to edit at any time.
Return to Choose Duration - Tap back button
Return to Choose Location - Tap location tab
For vehicle overlay - Tap vehicle selected
Return to Choose Duration - Tap duration and cost field
When parking transaction is complete, the app displays remaining time in real time so you know when your parking expires.