What Does San Francisco's Transit Future Look Like? Share Your Ideas!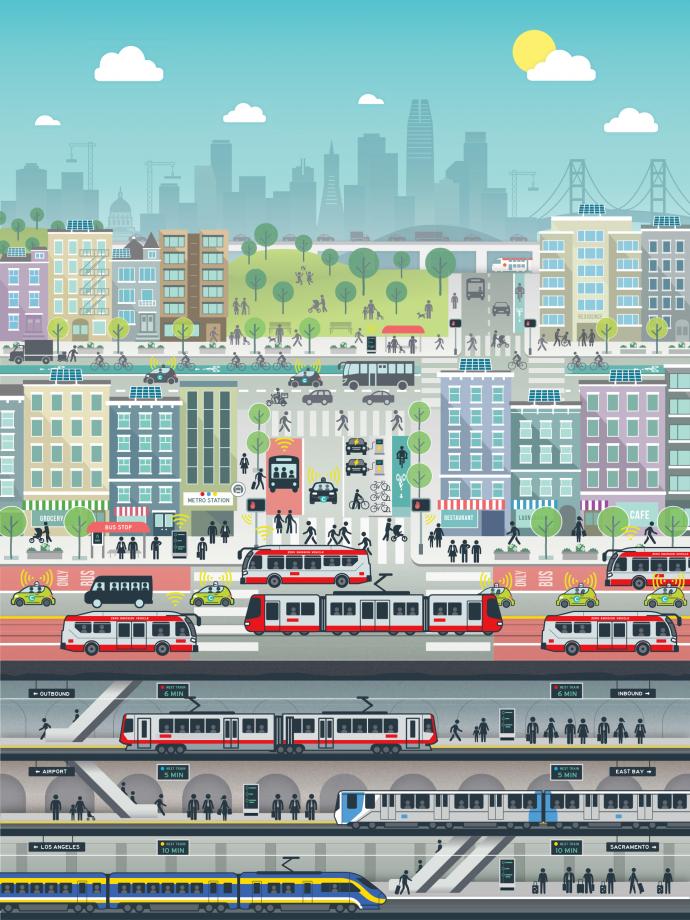 ConnectSF, which is comprised of staff from the SFMTA, the San Francisco County Transportation Authority and the San Francisco Planning Department, recently published a strategy for reinvesting in the city's transit system based on input from residents, community and business groups, and other stakeholders.
Transit is essential to keeping the city moving, manage congestion and rebuild our economy. In order to create a system that is faster, more reliable and more accessible, we will need to invest in it. As San Francisco reopens and more people return to transit, here are some of the recommendations envisioned by the ConnectSF Transit Investment Strategy:
Restore and improve existing service,

especially for those who are transit dependent. Repair and replace our most heavily used infrastructure.

Create a fast, frequent network of routes that provide

convenient access to all parts of San Francisco

, rather than focusing primarily on trips downtown.

Bus lanes

,

transit signal priority

,

car-free zones

and

transit queue jumps

are some of the tools available to ensure buses

and trains only have to stop for passengers. 

Modernize our rail system

to improve reliability systemwide, including upgrading Muni Metro with a new train control system.

Build new rail projects

in places where no amount of bus improvements will be able to meet the demand, including on Geary Boulevard and a Central Subway extension (see map below).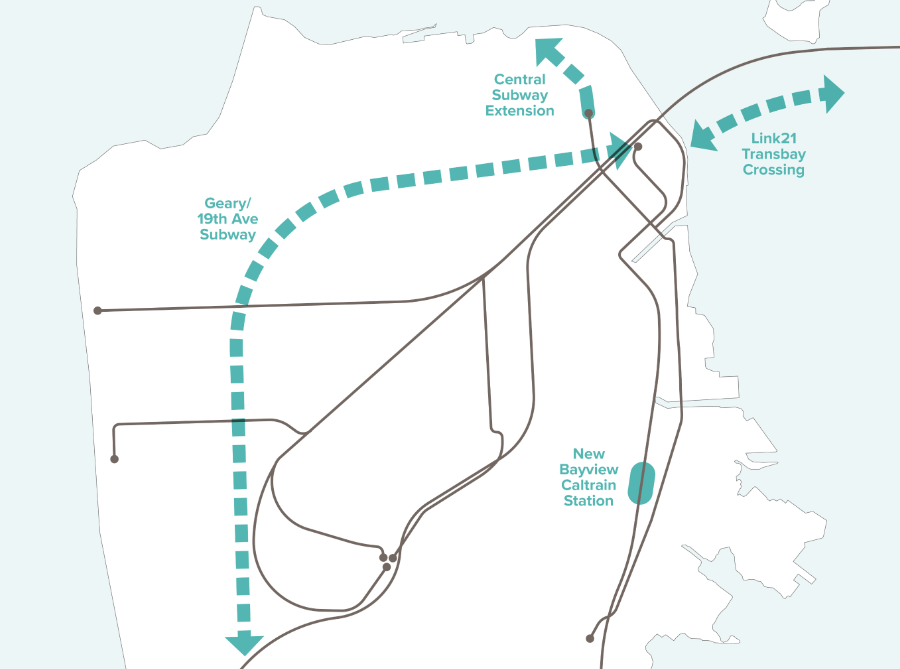 Learn More and Share Your Feedback
What transit improvements are most important to you? Share your ideas on ConnectSF's website. Or, you can also give feedback at the Online Town Hall:
When: Wednesday, April 21, 2021; 5 - 6 p.m.
What: ConnectSF staff will discuss the transit strategy and answer questions.
How: Sign up at the Zoom meeting registration link. After registering, you will receive a confirmation email containing information about joining the meeting.