Traveling with Young Children
Young children love buses and trains! Muni welcomes you and your growing family on board. Please read below for more information on traveling with young children.
---
STROLLER POLICY
Collapsible or foldable strollers are allowed on all Muni vehicles.
On Cable Cars
All strollers must be collapsed and the child removed from the stroller prior to boarding.
On all other Muni vehicles
If there is space, strollers do not need to be collapsed. They can remain open and customers may request the lift or ramp to assist them in boarding with a stroller.
While onboard, un-collapsed or open strollers must:

Be under their owner's control at all times,
Have the wheel brake set, 
Cannot block the aisle or interfere with the movement of passengers, and
Cannot block or ride in the securement area.

If the vehicle is full or the stroller is interfering with passengers, the operator may ask that the stroller be collapsed.
On our new bus fleet
A designated Stroller area is located at the rear of the vehicle. Board through the rear doors and you will find a single flip up seat with a stroller icon on it. Flip this seat up and place your stroller here. Please make sure the wheel brake is set.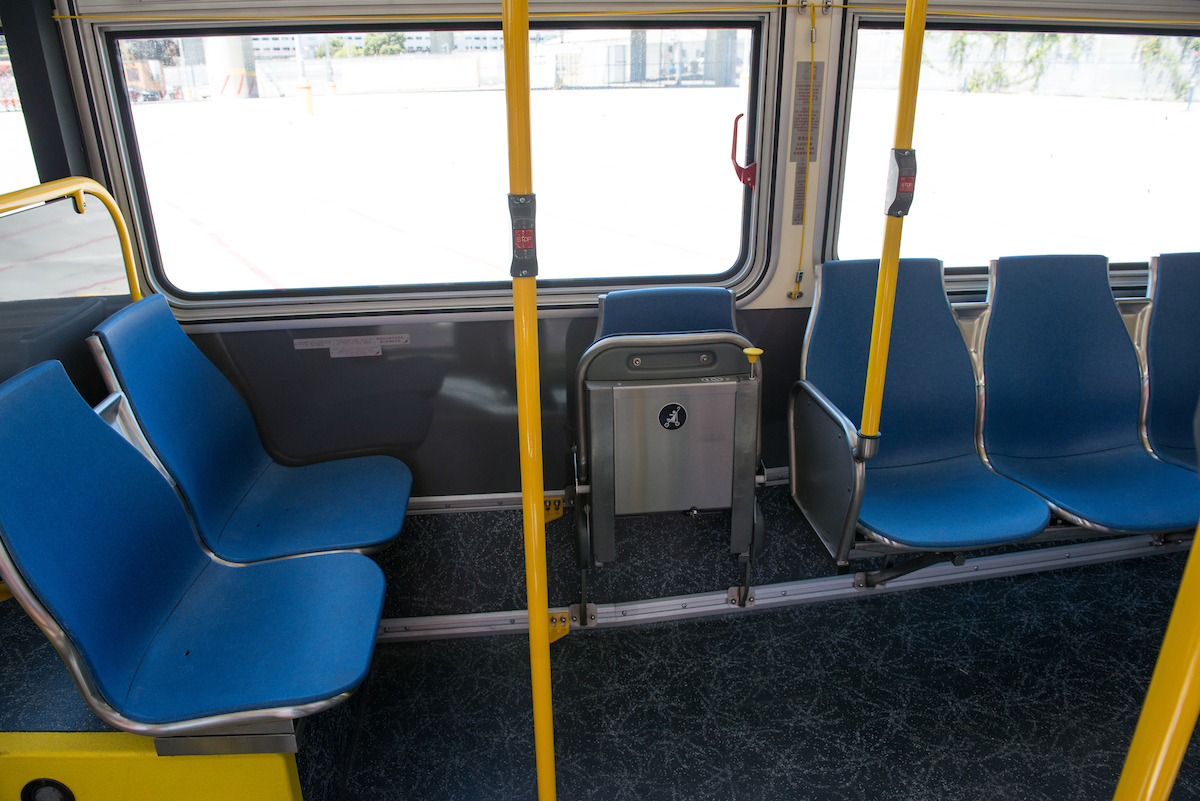 ---
FARES