Climate Goals, Targets and Trends
Goals
The 2018 Strategic Plan establishes SFMTA's vision for a city of excellent transportation choices and mission to connect San Francisco through a safe, equitable and sustainable transportation system. Goal 2. Make transit and other sustainable modes of transportation the most attractive and preferred means of travel and Goal 3: Improve the quality of life and environment in San Francisco and for the region further highlight the agencies commitment to its multi-modal transportation system.
---
Targets 
The San Francisco Climate Action Strategy commits the City to significantly reduce resource consumption and harmful emissions. The 0-80-100 Roots Framework is the city's call to action—committing to zero waste by 2020, shifting 80% of trips to sustainable trips by 2030, moving 100% of energy to renewables by 2030, and supporting and protecting our urban green spaces and promoting biodiversity. Additionally, San Francisco strives to be carbon nuetral by 2050.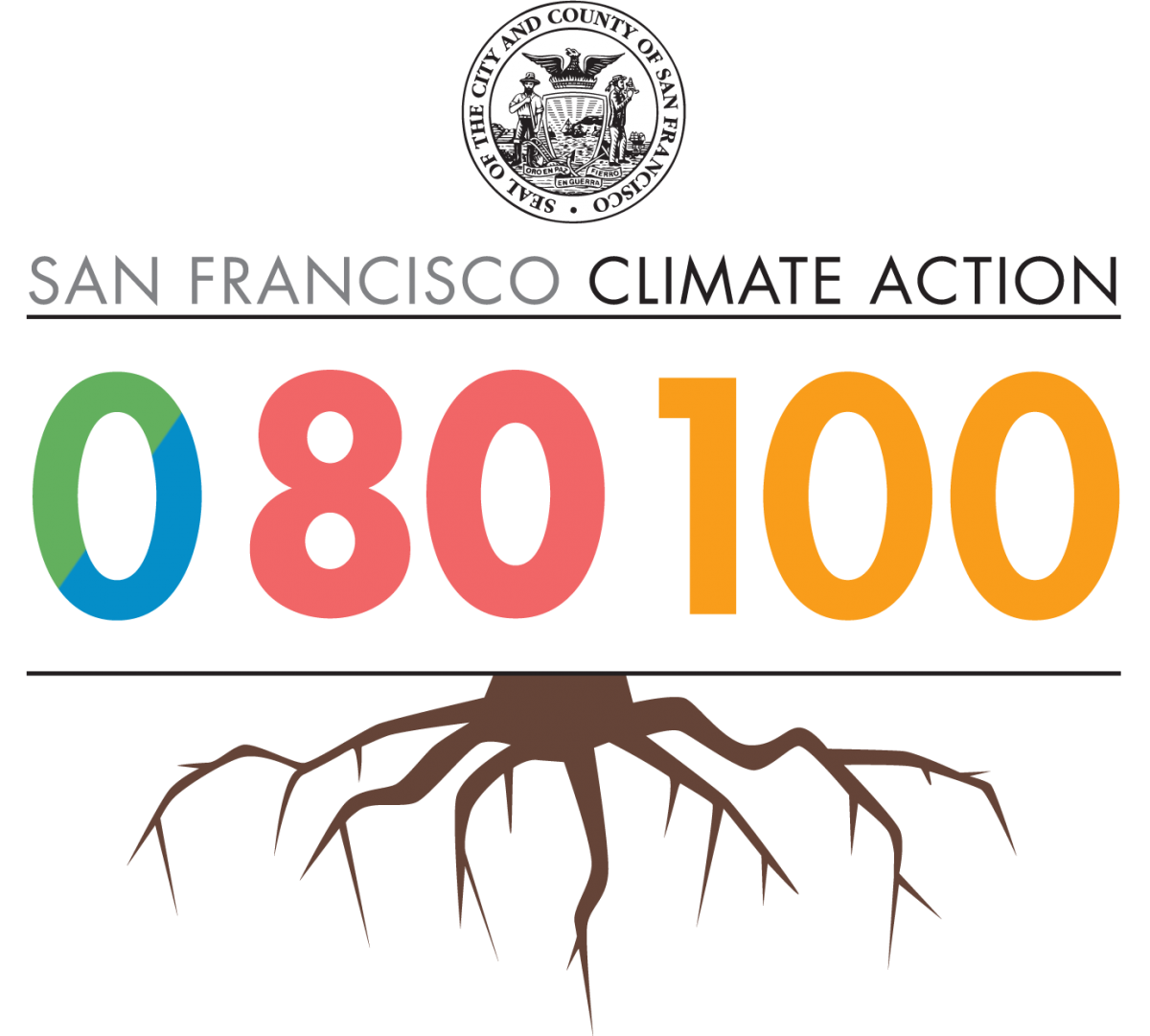 As a leader in providing sustainable transportation options, SFMTA is well positioned to meet the City's ambitious climate action goals. In 2017, San Francisco met and surpassed its interim mode shift goal of 50%, setting it sights for a more aggressive mid-century goal of 80%. It is critical that San Francisco continues to invest in transit, walking and bike to ensure it meets future climate action targets of 80% of trips taken in sustainable modes by 2030 and 80% reduction of greenhouse gas emissions from 1990 Levels by 2050. 

---
Trends 
Emissions- The transportation sector's reliance on fossil fuels makes the sector the city's largest source of greenhouse gas (GHG) emissions and criteria air pollutants. As of 2017, transportation sector emissions are approximately 45 percent of citywide emissions. The vast majority of the emissions from the transportation sector emissions, 71 percent, are generated by the fossil fuels used to fuel the sector's cars, trucks and other private vehicles. Muni is the cornerstone of San Francisco's environmentally friendly and sustainable transportation options, making up only 1 percent of transportation related emissions citywide.
To find out more about emission trends in San Francisco visit San Francisco Department of the Environment's website here: 
San Francisco Environment's Climate Dashboard
Mode Shift- The 2013 San Francisco Climate Action Strategy, called for shifting 50 percent of trips to nonautomobile trips by 2017 and 80 percent by 2030. Based on the 2017 Travel Decision Survey, the city has realized the 2017 mode share goal as 52 percent of trips were non-automobile trips (transit, walk and bicycle) and 48 percent of trips were automobiles trips (drive alone, carpool and TNCs).