Northeast Mission Parking Management Project
Project Introduction
**Update on NE Mission Parking Management Project**
From the suggestions received pre-pandemic at the open houses, office hours, surveys and requested meetings, we've restarted the project's Working Group to draft a proposal. 
The Mission District's northeastern neighborhood is one of San Francisco's most dynamic and diverse. A mix of commercial and industrial businesses, homes and recreational destinations combine to make the neighborhood unique and attractive. However, a lack of parking regulations has led to an ongoing parking and curb access challenge for the neighborhoods residents, workers and visitors.
Recently, the SFMTA has received several community requests to create parking regulations and better manage curb space in different parts of the neighborhood. In response, the SFMTA is taking a holistic approach to parking management in the area and re-launching the Northeast Mission Parking Management Project.
The goal is to develop a plan that manages parking with reasonable regulations so that:
Residents can find parking where they live

Neighborhood businesses have the parking availability and loading space they need to thrive

People can find parking when they most need it 
The Northeast Mission Parking Management Project is an effort to improve on-street parking and curb access to meet the growing demand in the neighborhood.
---
Northeast Mission Parking Management Project Area
The Northeast Mission parking management project area is bounded by Division, Potrero, 21st and Capp streets.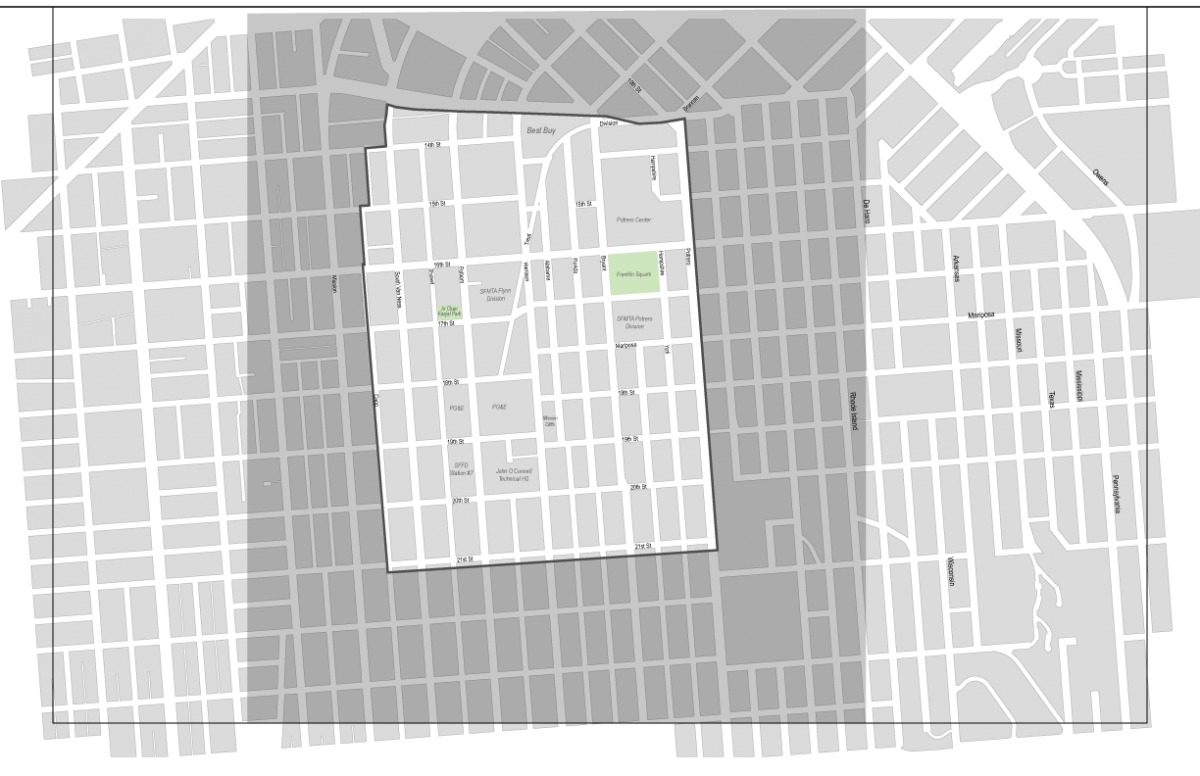 ---
Community Engagement 
The SFMTA staff initiated outreach in summer/fall of 2019 including the creation of a working group to develop a parking plan that meets the diverse needs of the community.  If you would like to receive notifications, please sign up.
 
Improvements
To make more on-street parking available to meet the growing demand in the neighborhood.