New MuniMobile Feature: Rate My Ride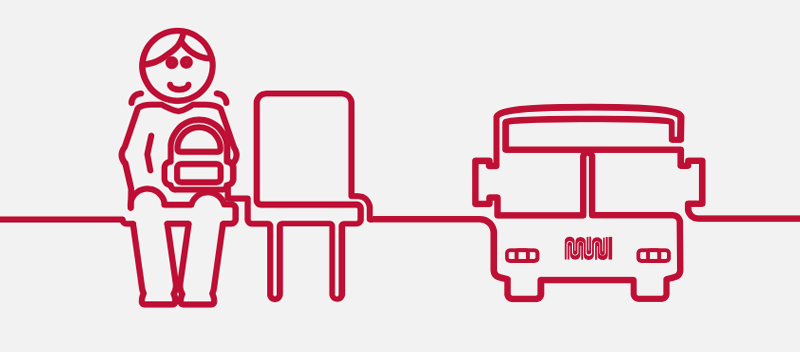 We're excited to announce a new way to let us know how your Muni trip went while using the MuniMobile app. Was there crowding? Was the vehicle in good condition? Was your Muni operator great? Now you can let us know with just a quick push of a button. Today we launched our newest MuniMobile feature on Twitter: Rate My Ride.
 
In addition to paying your Muni fare right from your phone, you'll now be able to provide line-specific feedback about any Muni trip in seconds. Download the latest version of the MuniMobile app or update your current one and you're ready to rate.
 
To rate your ride, select the Muni line you rode on, provide the specific vehicle number if available (optional), then give a thumbs up or down rating based on five different categories — travel time, vehicle condition, comfortable ride, rider etiquette and employee courtesy.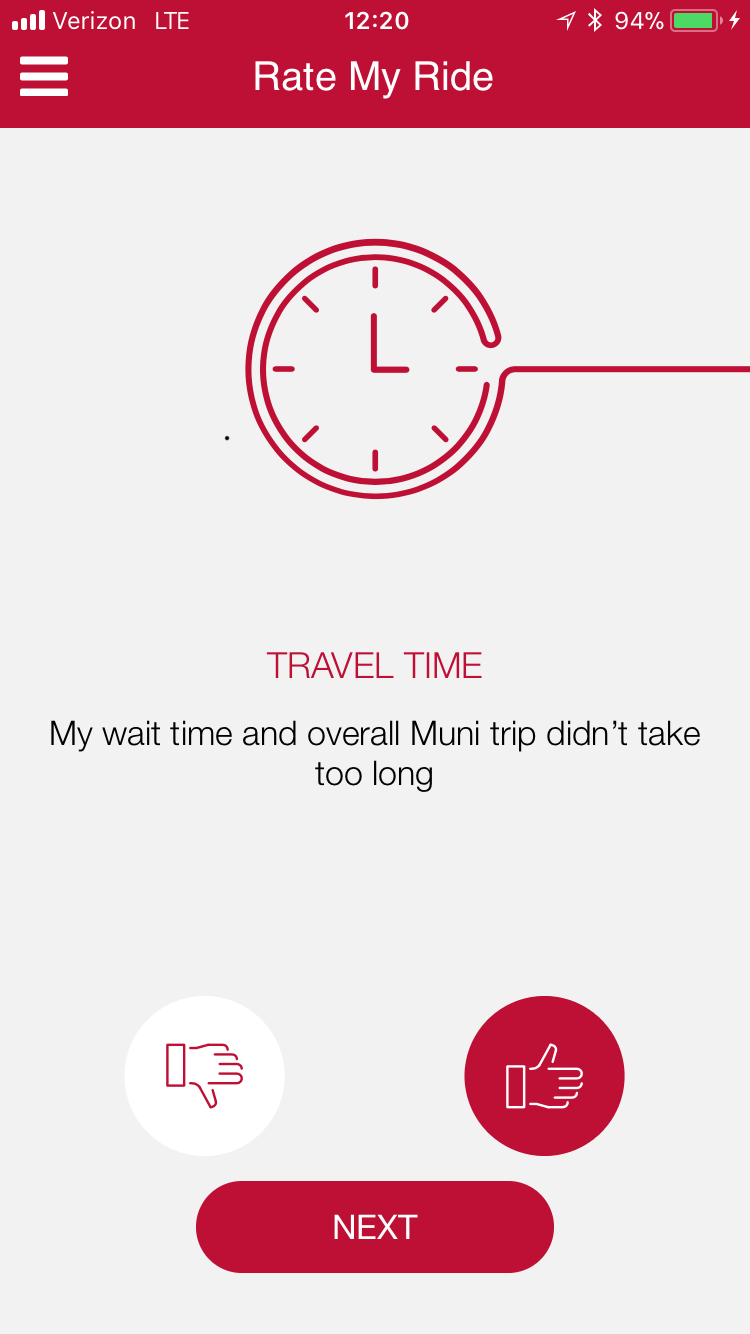 A quick thumbs up or down for "Travel Time" lets us know if your trip was on time.
Please note that you don't need to create an account or buy your tickets with the MuniMobile app to use the Rate My Ride feature. We welcome your ratings no matter how you pay your fare.
Rate My Ride is just one more way we're making it easier for you to tell us how we can improve your San Francisco transportation experience. Of course, the best way to submit a detailed compliment or complaint will still be to call 3-1-1 or go to www.sf311.org.
Your thumbs up or down ratings are useful to us. Our team will collect the ratings to better understand what's working and what's not. The more information we have, the better we can triangulate specific issues and trends.
If used extensively, we envision creating "heat maps" and dashboards that will allow us to track customer satisfaction by Muni route and area of the city.
From transit service increases to new vehicles, we are always working hard to improve Muni.
Download the free MuniMobile app on iOS and Android and enjoy the benefits — view Muni schedules, plan trips, store multiple tickets, and now, rate your Muni experience.