A Day in History: Market Street Subway Milestone
Forty-five years ago on January 31, 1978, San Francisco Muni and city officials along with members of the press took an inaugural ride in the brand new Market Street Subway from Castro Station to Embarcadero.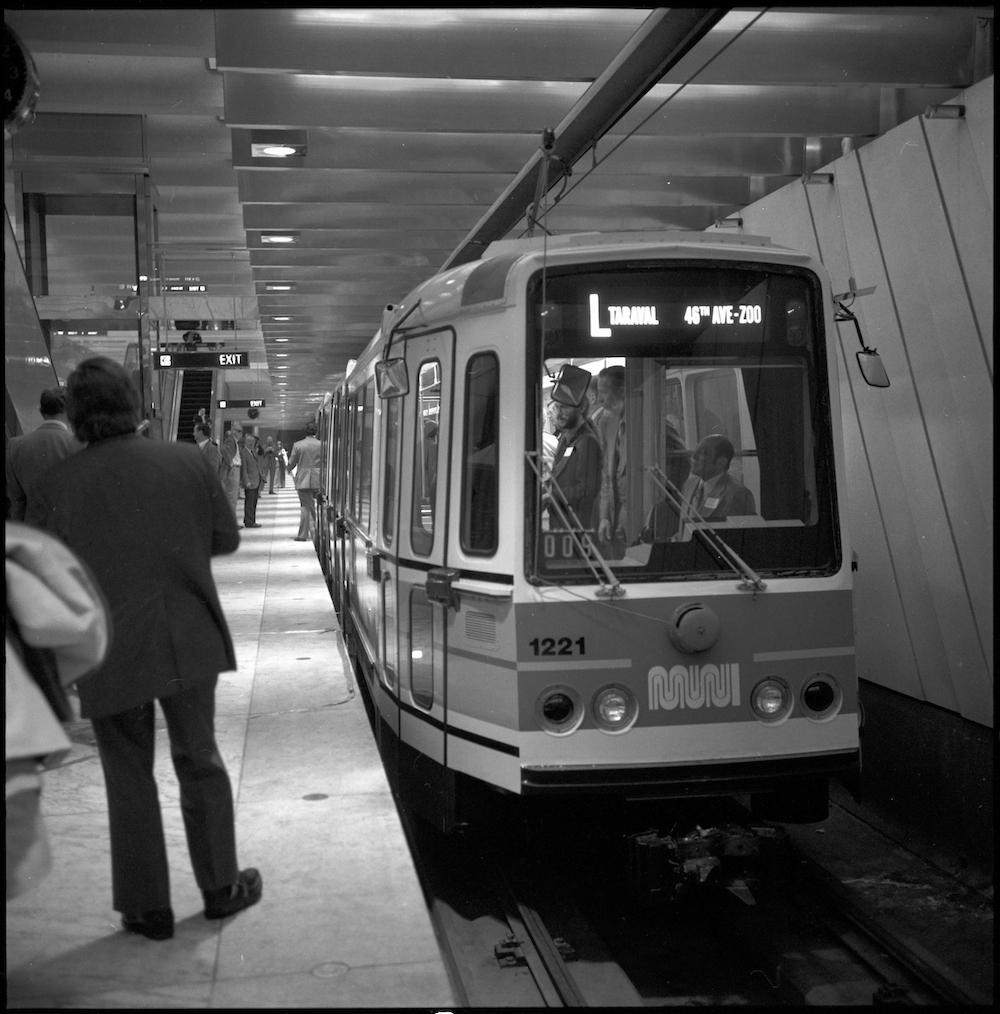 The inaugural run traveled roughly three miles from Castro Station to Embarcadero Station.
The three-mile-long Market Street Subway forms the backbone of the Muni Metro system. Built alongside the BART tunnel which runs below, the subway provided faster service through downtown for local and regional travelers.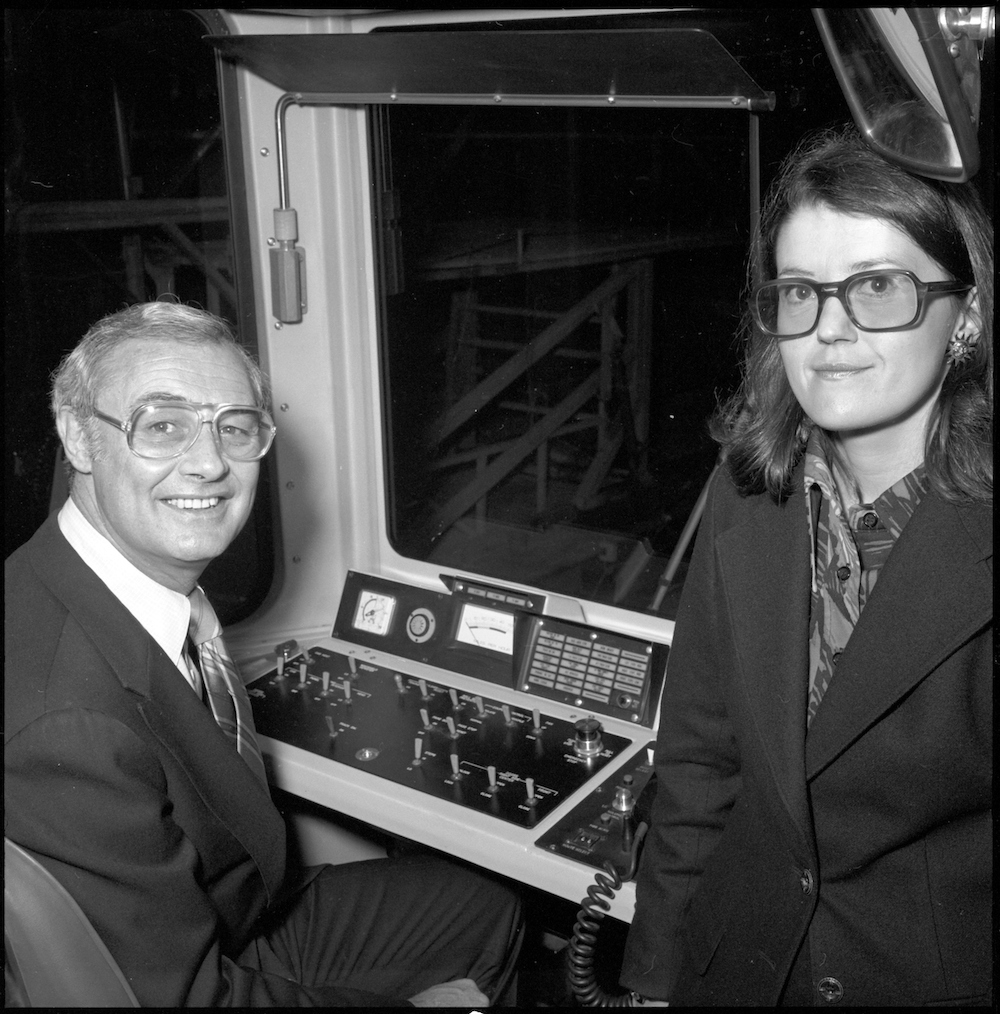 San Francisco Mayor George Moscone and Public Utilities Commissioner Claire Pilcher pose for a photo in the operator's compartment of one of Muni's first light rail vehicles.
In development for 50 years and under construction for another ten, the Market Street Subway took longer to implement than any other transit project before or after.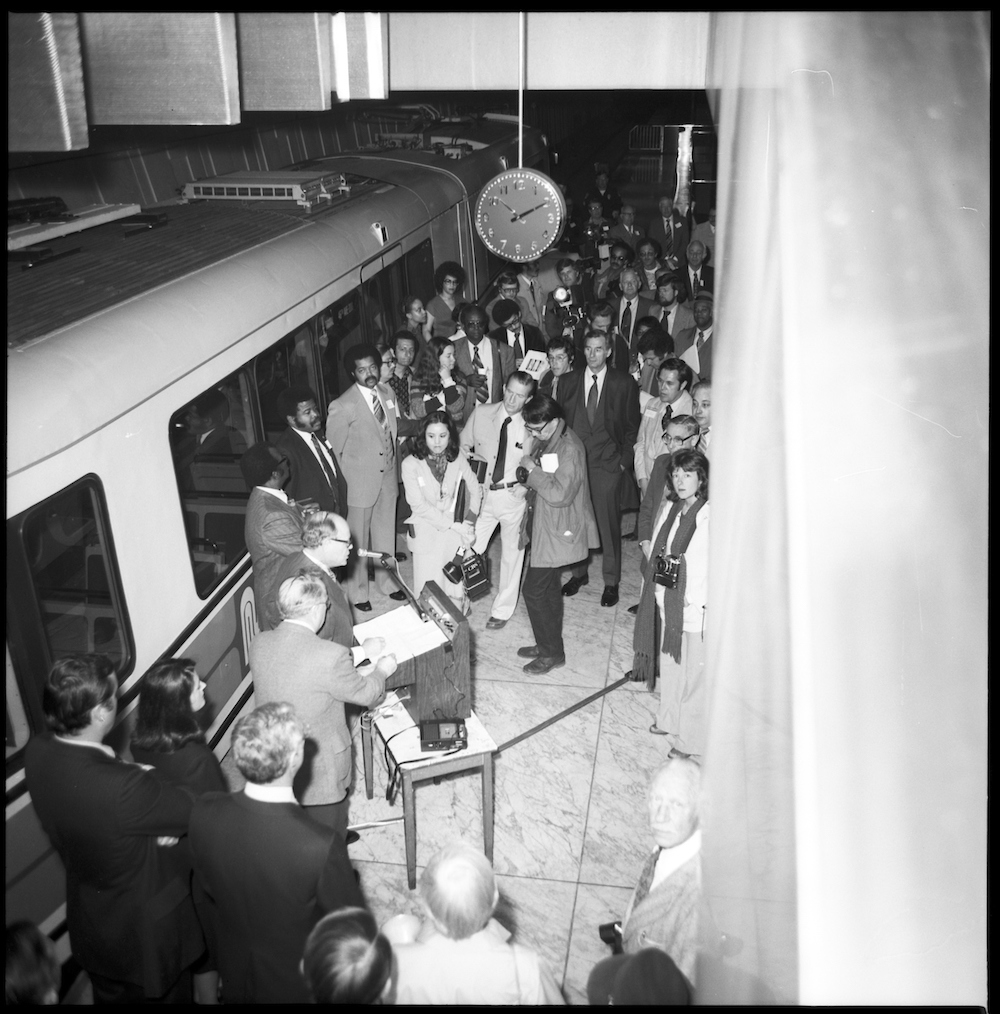 A large crowd of people and press came out for the ride and press conference at Embarcadero Station.
At the time of this event, San Francisco's main transit tunnel was the Twin Peaks Tunnel, which opened in 1918. The Twin Peaks Tunnel shuttled people on the K, L, and M Lines from the Castro to West Portal, decreasing travel time from the southwest side of town significantly. Streetcars exited the tunnel at Castro Street and travel along Market to downtown. This trip along the busiest street in the city frequently negated any travel time savings in the tunnel.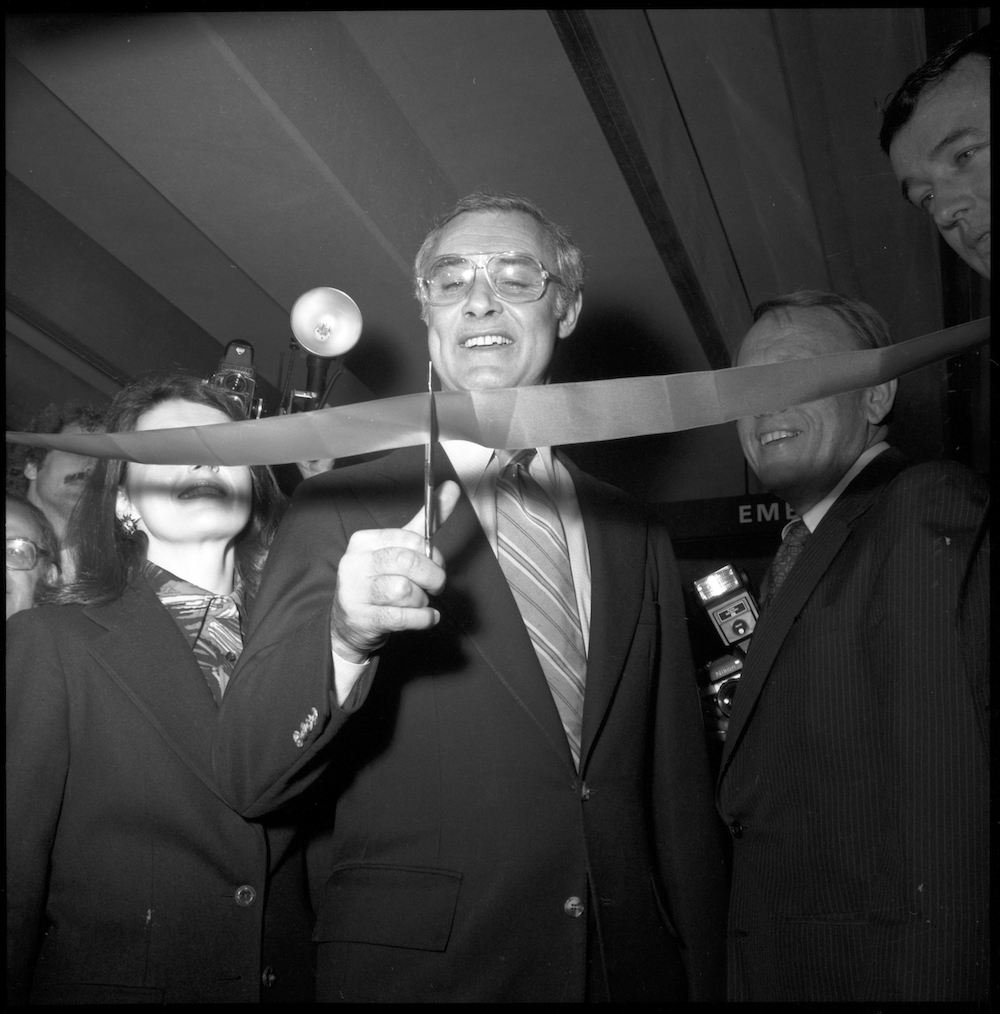 Capping off the celebration was a ribbon cutting led by Mayor Moscone.
With the Market Street Subway linked to the Twin Peaks Tunnel, Muni began a new era of rail service using Light Rail Vehicles. Designed to increase capacity, LRVs could run on the surface then enter the subway and travel unimpeded by street traffic five miles from downtown to West Portal and back. This first train ride and ribbon cutting marked the end of a long wait and the beginning of a new subway system for San Francisco.